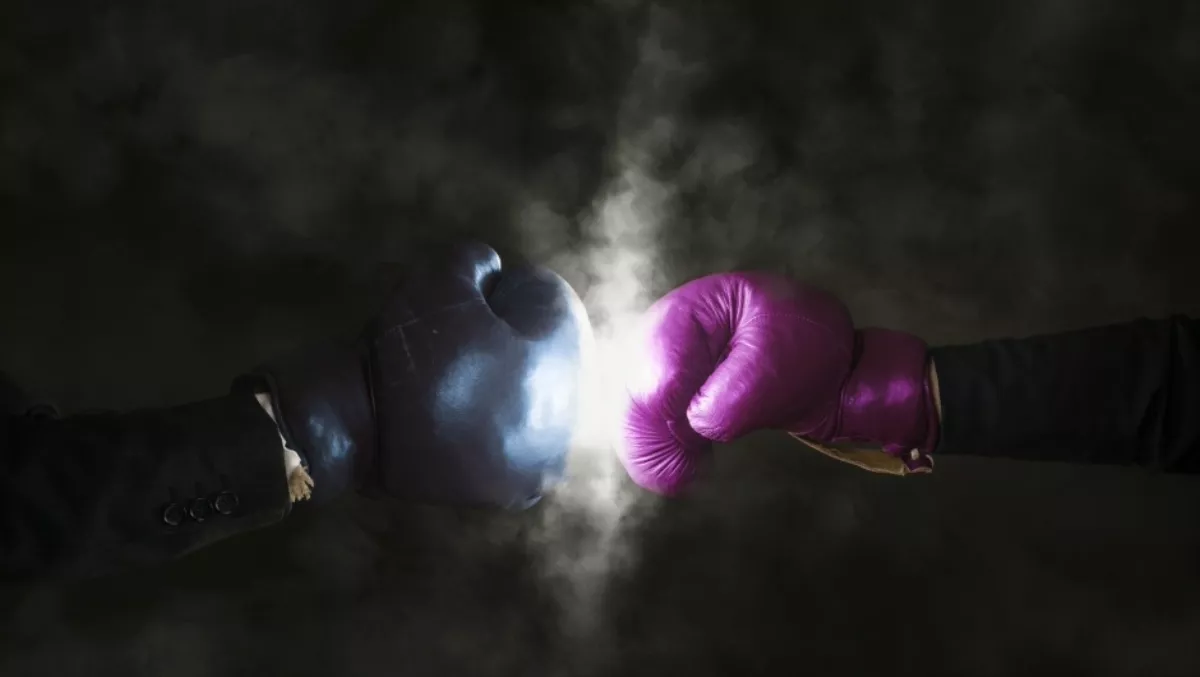 IT industry heavy hitters heading to the ring for charity fight
By Heather Wright,
Tue 14 Feb 2017
FYI, this story is more than a year old
Wellington IT services company IntegrationWorks is taking to the ring for this year's IT Heavy Hitters white collar charity boxing event, as 180 IT workers across New Zealand get out of their chairs and meetings and into the ring.
The annual event raises funds for The Key to Life Charitable Trust and raises awareness of mental health and suicide prevention in New Zealand.
The event takes IT professionals – most without boxing experience – and provides them with 14 weeks of training and instruction, before putting them in the ring.
Wellington training kicked off this week, with Auckland training already underway. More than 100 participants have signed up in Wellington with 80 in Auckland.
Mike Dawes, IntegrationWorks New Zealand delivery manager and founder and organiser of The Heavy Hitters, says the event, which has raised $129,000 in three years, has a dual purpose.
"A major goal for the IT Heavy Hitters charity boxing event is to get people from IT off their seat, out of their meeting rooms and challenging themselves," Dawes says.
"We're promoting health, fitness and mental wellbeing. Most contestants have never felt more energised after spending an afternoon sparring in a boxing ring."
The event also serves as a memorial to Dawe's boxing coach and mentor, Doug McLay, who committed suicide in 2013 – with the main event the Doug McLay Memorial Fight.
"I wanted to do something in Doug's memory and link it to a charitable organisation that offers mental health support and support for high risk groups," he says.
Fight night, in May, sees fighters from opposing teams – blue and red – are matched up based on skill, weight and gender.
"On the night, you'll choose your walkout song, step into the arena and put all of your training into three two-minute rounds, scored and refereed by qualified officials," the ITHeavyHitters.co.nz site says.
Donations to the IT Heavy Hitters fundraising efforts can be made via GiveALittle.