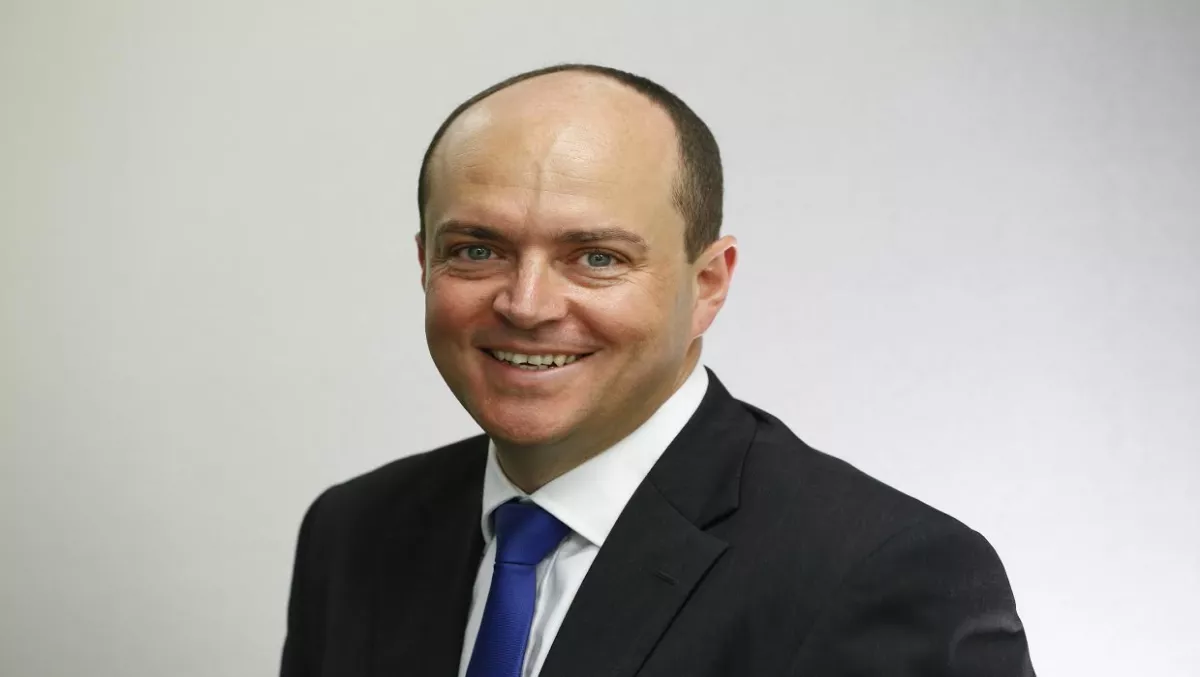 It's 'business as usual' for RSA as it transitions through Dell-EMC merger
Mon, 12th Sep 2016
FYI, this story is more than a year old
With the global giant Dell becoming Dell Technologies, there is a very big change in the air for now just Dell, but for RSA, one of the companies that will soon be under the Dell Technologies umbrella. Antoine Le Tard, RSA's ANZ general manager, is confident about the possibilities for the company and its channel partners that are now accessible through the new and exciting possibilities.
RSA deals in what Le Tard calls 'business driven security', or creating explicit linkages between what security technology tells people and what that means at a practical level for businesses and their risk. RSA uses rapid response and detection, user access controls and business risk management techniques to help businesses take back control of their security.
Le Tard says that the Dell/EMC merger will allow RSA to reach further across the globe. Partners and customers will see little change in operations, as it's 'business as usual' for the company.
"With the merger, RSA now has significantly broader reach globally, in sectors, and a sales and go to market team that favours the cross promotion of Dell Technologies products. Dell recognises the value of the RSA brand and as such, we will retain our branding, independence, and unique value proposition. Customers and partners should expect to see business as usual. We will continue to execute on our Business Driven Security strategy, while leveraging Dell Technologies' capabilities and market presence," he says.
Le Tard reassures Australian and New Zealand channel partners that all operations will remain as they were, with a focus on strengthening partner ecosystems.
"There will be no immediate impact to our channel partners in Australia and New Zealand. We value all of our channel partner relationships, and RSA remains committed to investing in -- and strengthening -- our respective channel and other partner ecosystems. As part of our go to market strategy, RSA will continue to evaluate the program and evolve it as necessary to best serve our customers and partners," he says.
"That means remaining committed to our channel partner ecosystem and programs, extending our technology leadership through investment in R-D (including enhancing existing products and roadmaps), preserving our dedication to customer choice, and of course listening to customer feedback and communicating updates to our channel partners clearly -- and often," he continues.
Le Tard says RSA will not disappear into just a subsidiary of Dell, instead the company will continue on its own mission.
"Dell recognises the value of the RSA brand and as such, we will retain our branding, independence, and unique value proposition. As part of Dell Technologies, expect to see RSA continue to expand on its concept of Business Driven Security. The goal is to help organisations enable business transformation in a secure way. RSA remains a focused entity in control of our own destiny. Our mission remains unchanged and we will continue to pursue that under Dell Technologies," he says.
"We will continue to focus on delivering solutions that help enable our customers worldwide to create business-driven security strategies that connect business context with threat activities to more quickly and efficiently defend against cyber risk. There will be no changes to our product strategies, sales models, customer support interactions, processes, or resources that we are not driving. RSA will sustain our absolute focus on our valued customers and partners," Le Tard concludes.