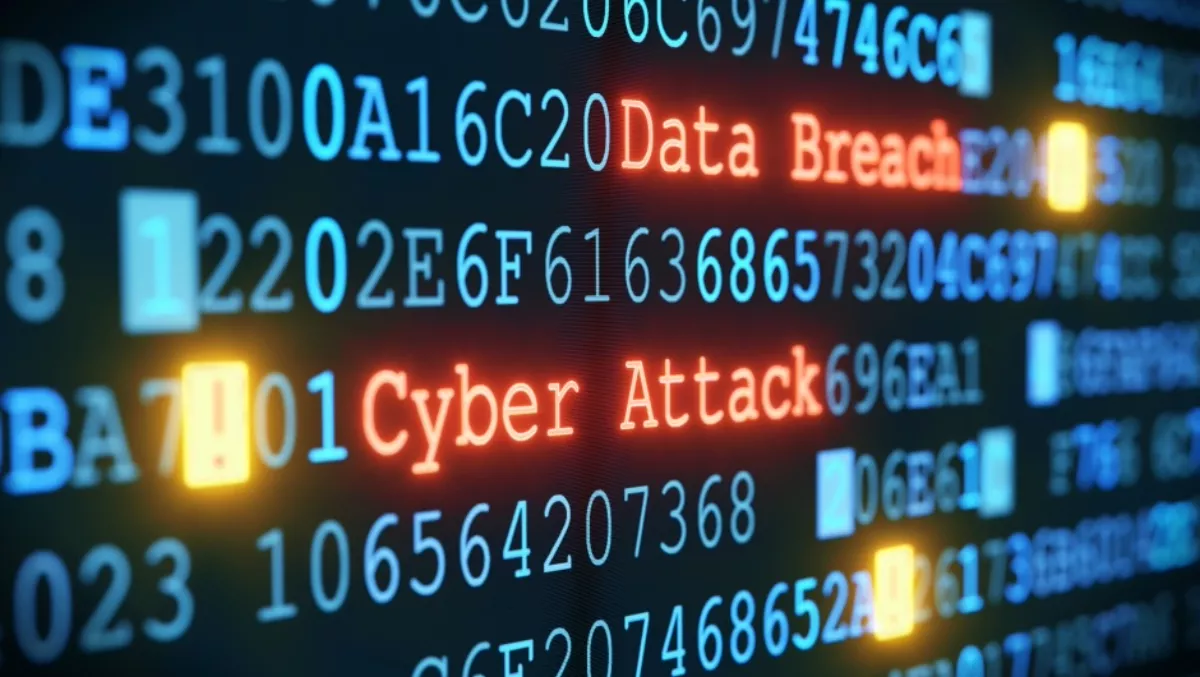 "It's not a case of if you'll be breached, but when and how often"
By Ashton Young,
23 Feb 2016
FYI, this story is more than a year old
Security risks are everywhere in today's always-on, online world and everyone faces threats, from individuals, through small and medium organisations, to large enterprises. Everyone should consider themselves a target and the consequences of being hit can be dire.
Cyber security has become too important to be left to chance. Security threats are increasing in volume, severity and complexity while attackers use increasingly advanced methods to try to breach defences – and are successful in so many cases that it is not a case of if you will be breached, but when and how often.
According to the 2015 PwC Information Security Breaches survey, 90% of large organisations in the UK experienced a security breach in the past year, up from 81% the previous year, and 74% of small organisations, up from 60%.
Furthermore, while external attacks are constantly increasing year-on-year, organisations can also be breached from internal threats within the network.
Therefore, every organisation should consider itself a target and should ensure that they are doing as much as they can to adequately protect themselves.
Almost every organisation has sensitive data that it needs to protect, from customer and financial records, to intellectual property and trade secrets. Information such as that has great value – both to the organisation and to an ever-growing roster of criminals looking to steal it for their own gain or to compromise the organisation for ideological purposes.
Damage to a brand and reputation can have dire consequences. In the aftermath of many of the highly publicised mega breaches that have been seen over the past couple of years, the share prices of many of the affected organisations tumbled and customers fled to competitors. According to the Risk Management Society, as much as 75% of an organisation's value is based on its reputation.
For businesses and organisations - both large and small - to feel confident that they're doing everything to ensure their security, they need to invest in capabilities that cut right across the threat detection and response lifecycle, backed up by strong capabilities in terms of Security Intelligence.
This requires that adequate budget is allocated to security and that the entire programme is overseen by an executive with sufficient clout to bridge the traditional security communications gap between security practitioners and those in charge of the purse strings.
With adequate resources dedicated to it, security can come to be seen as an enabler for the business, rather than a hindrance, and a culture of security can be driven throughout the organisation.
Security Intelligence provides the visibility that is necessary for being able to not just detect, but to respond to threats and vulnerabilities on the network and all endpoints that are connected to it by providing the relevant information and context that provide the actionable insight needed for effective decision making.
Upgrading your threat detection and response system with next-gen Security and Information Event Management (SIEM) will enable you to see intrusions and threats when they emerge and neutralise them fast.
An effective SIEM will provide you with the power to stop the bad guys - both those who are trying to get in and those are who are already in, as the chief network analyst from a higher educational institution - using the LogRhythm SIEM system - can attest.
"We immediately found legacy systems that were attempting to access databases with outdated or removed credentials and were also immediately informed of several cases of low and slow attempts against our servers," they said. "We have continued to gain valuable insight into our network security and as a result, we are more confident in our ability to stop unwanted traffic."
The unified platform from LogRhythm will modernise your security operations with big-picture visibility and actionable intelligence. In fact, a survey of LogRhythm customers found that:
72% saw a significant impact on staff productivity: "LogRhythm decreased our daily log analysis portion of our day from 2 to 3 hours down to less than 30 minutes." - Security Officer, Large Enterprise Automotive & Transport Company
89% said the level of support and services they receive is better than their previous solutions provider: "Support issues are handled in a timely manner and professional services are spot on." - IT Systems Analyst, Hospitality & Recreation Company
84% realised a positive return on investment within 12 months: "We believe that the LogRhythm SIEM is one of the most comprehensive solutions in the industry at an entry price that most organisations can afford." - Security Manager, Medium Enterprise Aerospace & Defense Company
86% of customers would recommend LogRhythm to a friend: "I would recommend LogRhythm because the product proactively supports multiple Operating Systems, has detailed reporting, and emerging security tool integration for incident response." - Chief Security Officer, Large Enterprise Computer Services Company
If you would like to know more about the solutions LogRhythm can offer, click here.​