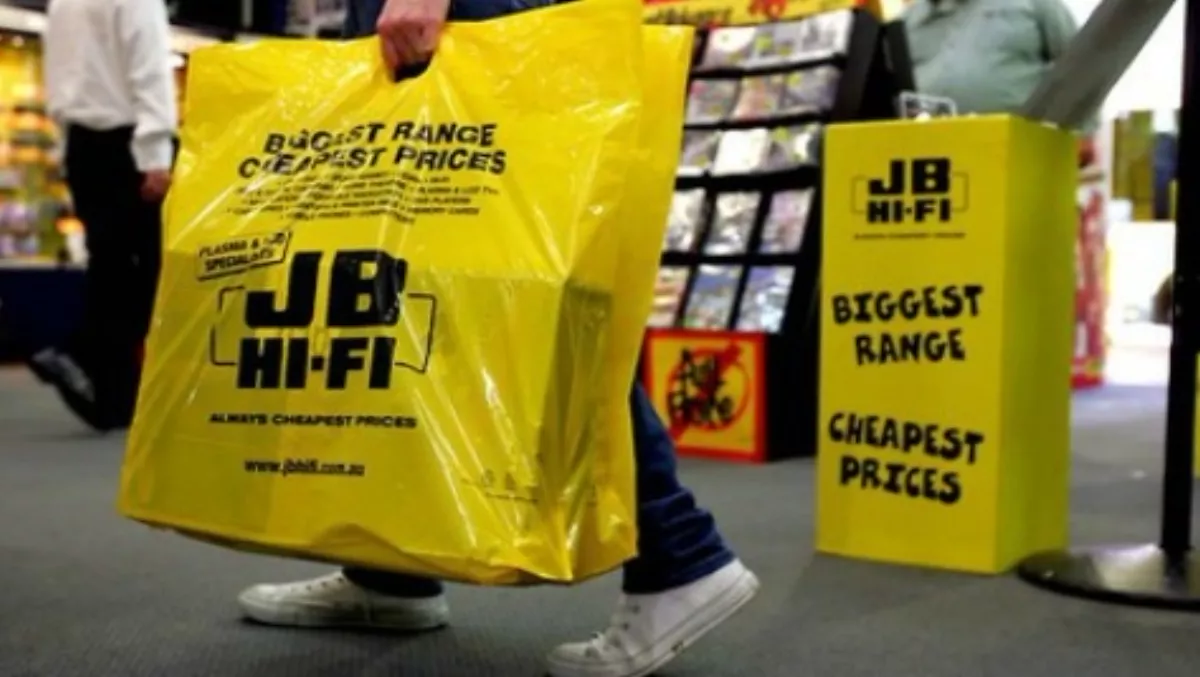 EXCLUSIVE: JB Hi-Fi Kiwi manager gone, no replacement planned
FYI, this story is more than a year old
JB Hi-Fi is without a New Zealand general manager after the departure of Daryn Rickwood, with no plans to replace him in that role, however the retailer has re-confirmed its commitment to the New Zealand market.
Daryn Rickwood had been general manager of the New Zealand operations since November 2011 and has a long history in New Zealand technology. He was previously head of sales for Samsung and has also held positions at HP as IPG NZ general manager and NZ consumer sales manager; Microsoft, Tech Pacific (now Ingram Micro) and the then Noel Leeming Group.
Richard Murray, JB Hi-Fi chief executive, says Rickwood's departure came as part of a restructure of the local operations, which will align the go to market strategies in Australia and New Zealand.
Rod Korff has been appointed to lead the buying team in New Zealand. Korff will be based in the Auckland support office.
The changes come just weeks after JB Hi-Fi said the sales trend in New Zealand had improved and the company saw the rollout of its Home brand as an important next step in the market.
The Home stores have already been rolled out in St Lukes, Wairau Park and Botany, with Manukau currently being upgraded. The stores handle a range of home appliances, from small appliances to refridgerators and washing and drying machines.
"JB is all about innovation and one of the big changes in the market is the connected home," says Murray.
"What we're doing is positioning the business, both in Australia and in New Zealand, for the connected home. That is where the majority of our suppliers are seeing their investment at the moment - around that connectivity and home connectivity."
Murray says JB wants to provide its customers with 'a full range' be it in the consumer electronics side, or the home appliance side.
He says the company is 'incredibly committed to the New Zealand market' and will be investing 'in the order of $15 million to $20 million' over the next couple of years in New Zealand, through new and refurbished stores.
"That's certainly one of the largest investments we have made in New Zealand and I would hazzard a guess that it's probably one of the biggest investments in the industry over the next year," Murray says.
"I can appreciate that some retailers have left the market, but we are 100% committed to having a New Zealand support office."
Earlier this year JB Hi-Fi reported half year 2015 results of AU$1.97 billion in sales with net profit after tax of AU$88.5 million. The New Zealand operations – which includes 15 stores, with Queensgate coming online soon – accounted for $103.0 million of sales, a slight drop from the $103.9 million in New Zealand sales for the same period a year earlier.
However, in a May presentation, the company noted that sales in New Zealand were improving, with sales for the three months to March – Q3 for JB Hi-Fi – up 5.8%, though still down 1.1% in comparable terms.
The company expects total sales for the year of around AU$3.6 billion and NPAT in the range of AU$127 million to AU$131 million.
In announcing the half year financials, Murray said the home applicances market is around AU$4.6 billion – larger than many of the categories the retailer currently operates in and therefore offering 'a significant opportunity' for the company.
"As our suppliers direct their investment towards enabling the connected home, JB is positioning its model to be the consumer's destination for this next technology evolution," Murray said.
"We continue to believe that our expansion into appliances is a critical enabler to our success in the connected home."
JB Hi-Fi's lack of a New Zealand manager has left some in the industry making comparisons with Dick Smith which has made several attempts at having local management here, only to retreat each time.
The company closed its New Zealand management office in 2012, then reopened a year later, only to close it again the next year.
In that example however, Dick Smith lost not just its New Zealand manager, but local product managers, losing local buying in the process.
In late 2012 Dick Smith Electronics was acquired by Australian private equity firm – and 'transformation specialist' – Anchorage Capital Partners for AU$20 million.
Related stories
Top stories