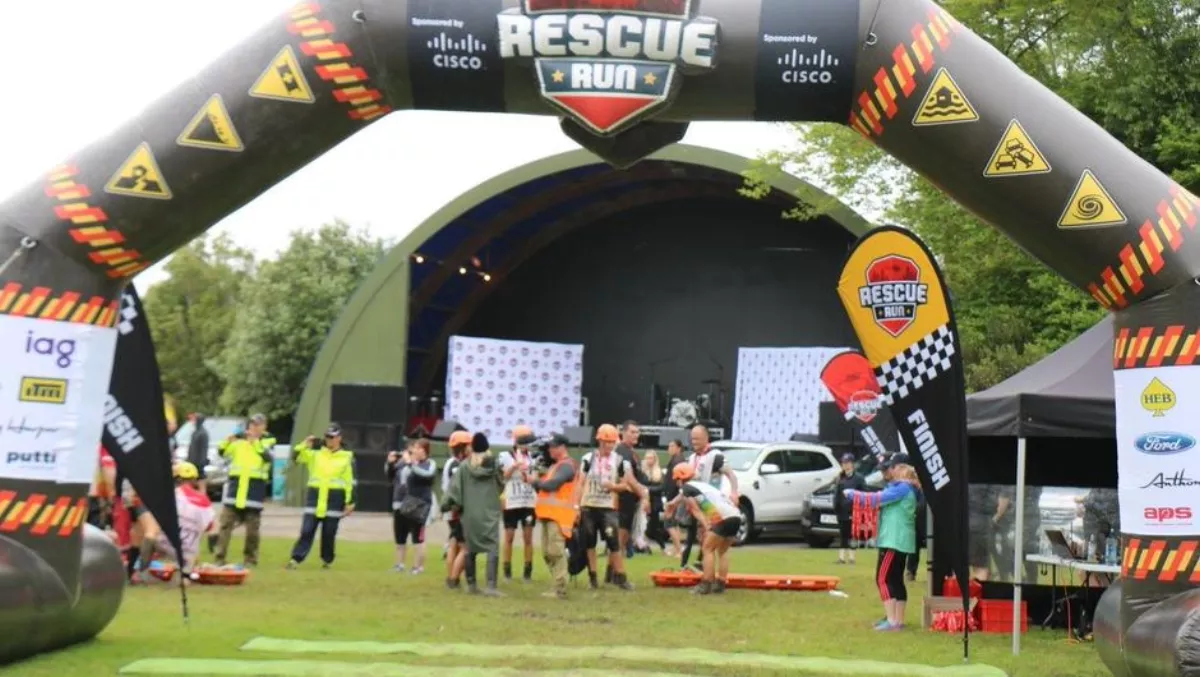 Kiwi business called to rally and run for our youths' lives
FYI, this story is more than a year old
Kiwi businesses are being challenged to swap ties for trainers, and come together for world-first charity adventure race, Rescue Run, to raise awareness and $500,000 for vital life-saving emergency services and Youthline.
The challenge has been set to put down your smartphones and come together in the name of 'saving New Zealand lives'.
Major sponsor Cisco NZ general manager Dave Wilson has thrown his weight behind the new Secondary Schools Youthline Division raising money for our vulnerable youth and driving awareness of the shocking rates of youth mental illness in New Zealand.
"How is it possible that a such a beautiful country that continually appears in various 'top 10 places to visit or live' has the worst rate of youth suicide in the developed world?" says Wilson.
"All of us share a responsibility to help find a solution, especially businesses. Cisco has decided to act, working alongside the Rescue Run and the inspiring Jake Bailey to spread a message of digital 'hope' and literacy through schools.
"We need to remove the fear surrounding digital; AI, robots replacing jobs and the widening gap between 'haves' and 'have-nots' and lift our youth up on the digital wave, using it to close the social-economic divide."
"Today, I'm laying down a challenge to all other technology companies like ours, and other corporates, to choose a cause they're passionate about, get a team together and support one another in the name of saving lives."
With five teams of their own competing and raising cash for the cause, Cisco are doing more than ticking a corporate social responsibility (CSR) box.
They are also working with Youthline to introduce a technology platform which will revolutionise the way Youthline teams around the country speak to and support one another and assist more young Kiwis in need. This will be announced in the coming weeks.
This year marks year one of the Secondary Schools Youthline Division, with the full event set to descend on Woodhill Forest on September 8th with each team entered pledging to raise $5,000 for either Coastguard Northern Region, Auckland Land Search & Rescue, Fire and Emergency NZ, Surf Lifesaving Northern Region or St John.
Related stories
Top stories