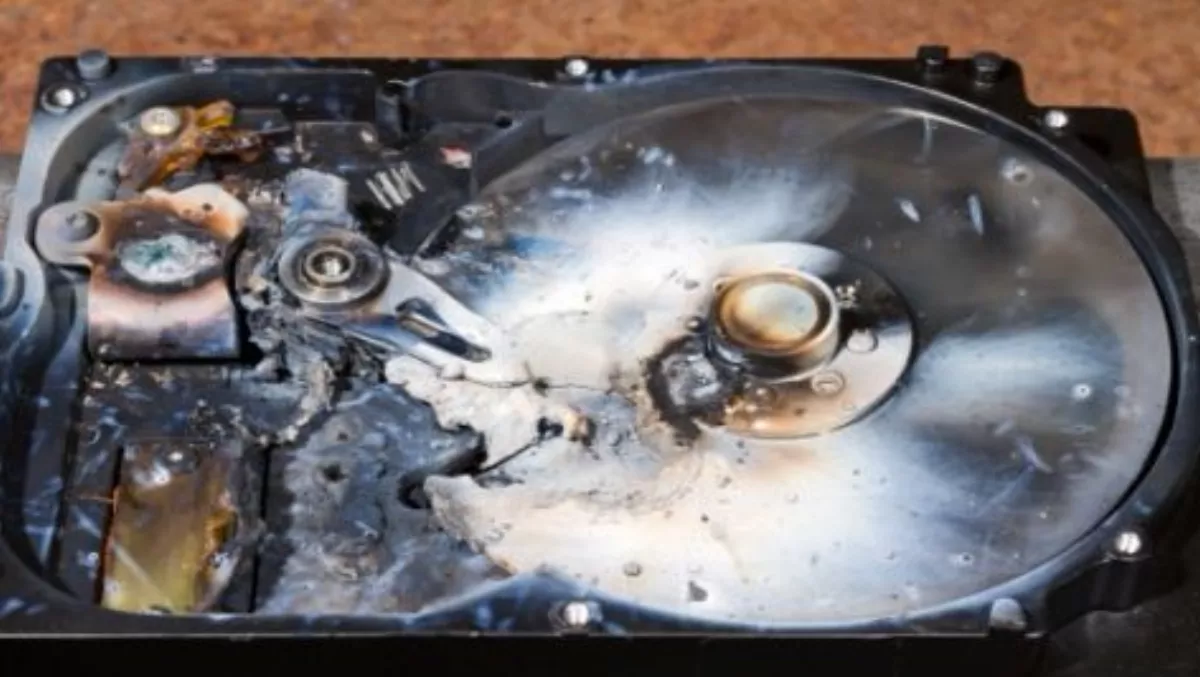 Kiwi firms well-prepared for DR plans but struggle with data loss
FYI, this story is more than a year old
New Zealand organisations appear to be on top of their disaster recovery plans, but recovering data in the event of an incident is another story according to a new survey released by EMC.
The independent Global IT Trust Curve survey, conducted by research company Vanson Bourne, included 3200 interviews across 16 countries and 10 industry sectors to assess their organisations' IT maturity levels and ability to withstand and quickly recover from disruptive incidents such as unplanned downtime, security breaches and data loss.
While New Zealand wasn't included in the survey, Clive Gold, EMC APJ Office of the CTO, says he believes the New Zealand results would closely mirror those seen in Australia.
"There are three key areas [of relevance to the New Zealand reseller]," Gold says. "In the area of downtime, or disaster recovery, Australia was better than the rest of the world. The average wordwide was 60 hours a year. In Australia that was 38 hours/year, and I would suggest that New Zealand would be even better."
Gold says recent natural disasters have put the focus on DR bolstering New Zealand's preparedness, but he also attributes the results to Kiwi and Australian IT staff 'doing much more than elsewhere'. "The breadth of their skills is much wider. The US in comparison is insular. An IT person in a company knows their bit, and that's it.'
"So DR is pretty good, but there are other areas that are more interesting for New Zealand resellers – like data loss," Gold says.
While the worldwide average for data loss incidents was five/year, in Australia that number was sitting at eight incidents a year. "So while we've got DR down pat, we really don't have the focus on recoverying data as well as we should have."
Gold believes that is due to companies holding on to their assets, rather than upgrading to newer technologies. "They're holding on to tape based, rather than making the move to disk, and newer technologies," Gold says.
"It's a big opportunity for resellers to help customers make that transition," he adds.
The bad news was further compounded by the finding that while the worldwide estimate of financial loss over the past 12 months due to data loss was an average of $586,000, in Australia that figure soared to nearly $700,000 – and Gold believes New Zealand, again, would be on par with Australia.
"So you're not just suffering more, but the cost is higher too."
Gold says resellers should be putting the emphasis on the objective of not just backing up data, but of being able to recover it quickly and easily.
"There's a great opportunity here for resellers to not just sell customers a new tape drive, but instead do a full analysis of where the customer is at, what can be done, and TCO and if it makes sense to suggest they bite the bullet and do that transformation.
"It's not just about doing the backup. In analysis you can highlight how the data can be re-used, the multiple, duplicate back-ups [in play and value of deduplication].
"The cost of some of these things – such as dedeuplication – has come down so dramatically, they are now affordable.
"And the thing is, once you loose data, it's kind of game over."
Gold says there's plenty of scope for security consultants to provide customers not only with plans for beefing up their protection, but incident response plans, which can help minimise costs further down the track when an incident occurs.
"It seems a fantastic space for resellers to be. There's not a complete end to end offering from any vendor, as far as I know... and it's not plug and play. That makes it an ideal challen play to bring their channel expertise."
Discussing the purpose behind the survey, David Goulden, EMC President and Chief Operating Officer, says: "The four big megatrends in information technology today are cloud computing, Big Data, social networking and mobile devices.
Adoption and maturity of these trends must float upon a sea of trust — trust that my information is secure in the cloud, trust that my data won't be lost or stolen, trust that my IT will be operational when it needs to be — which, these days, is all the time.
The more trust that can be earned and guaranteed, the bigger and faster the impact of these trends. Conversely, the less trust that is established, the more limited these trends will be. Where countries fall on the IT Trust maturity curve could affect their overall ability to compete."
Related stories
Top stories