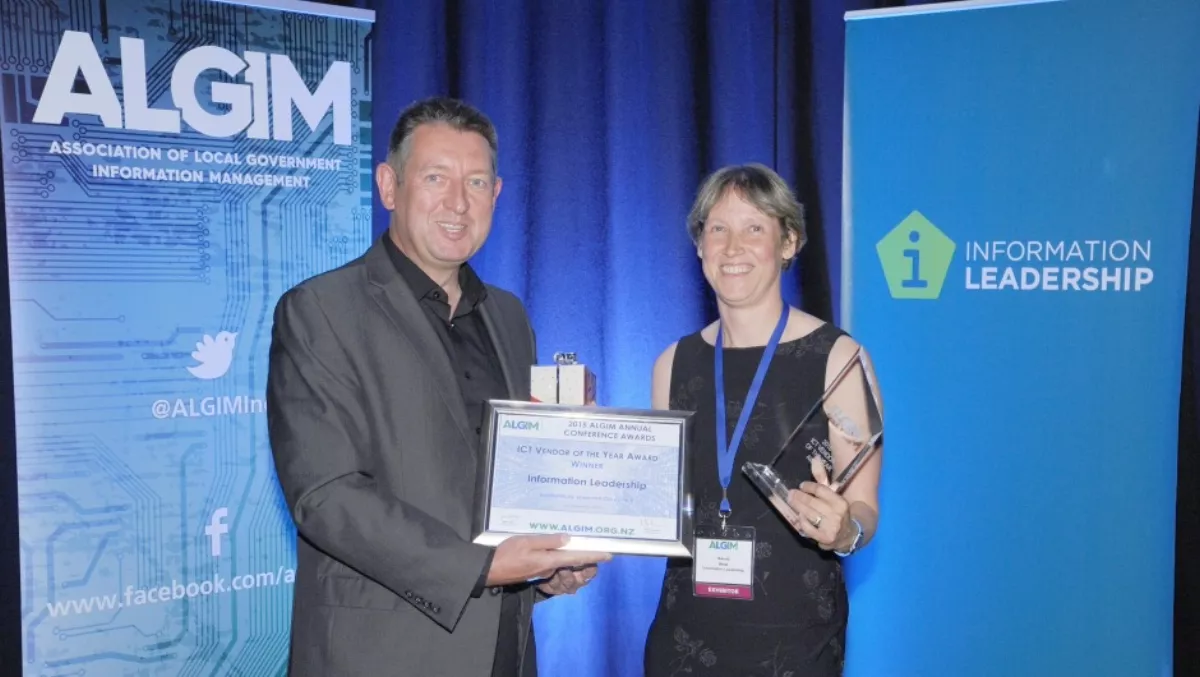 Kiwi founded Information Leadership named ICT Vendor of the Year
By Catherine Knowles,
Thu 3 Dec 2015
FYI, this story is more than a year old
Information Leadership, the Kiwi information and knowledge management solutions provider, has walked away with the ICT Vendor of the Year award.
The announcement was made at the Annual Association of Local Government Information Management (ALGIM) Awards and recognises the vendor's efforts in the management solutions space.
The company was nominated by the Upper Hutt City Council, which has recently implemented an electronic document and records management system and intranet SharePoint solution.
Sarah Heal, Information Leadership director, says, "We're delighted to have our passion for delivering customised and effective information management solutions recognised in this way."
Information Leadership began working with the Upper Hutt City Council after the Council identified a need to improve their information management and internal collaboration systems.
Steve Lock, Upper Hutt City Council information systems manager, says Information Leadership worked with the Council to fully understand the business context, and to craft a plan that would deliver a digital workplace within a limited budget.
"Information Leadership worked with the Council to ensure staff became self-sufficient in the delivery of SharePoint sites and capabilities.
"Its whole design approach is based on best practice and lessons learned through other implementations, and in particular other local authorities. This has given Council a huge head start as we proceed through the delivery of our sites," says Lock.
"Councils across New Zealand are turning to iWorkplace SharePoint as a secure and cost-effective alternative to both traditional electronic document and records management systems and the opt-in All of Government Enterprise Content Management solutions.
"The iWorkplace SharePoint platform truly sets them up to embrace a full digital workplace - not just document control," says Heal.
She says Information Leaderships works to help its clients to be self-sufficient in developing and managing their ECM system.
It recently launched the Design Bank collaboration hub, which enables organisations already using iWorkplace to share design blueprints (such as intranet designs, training documentation and team management tools) and connect with other users.
Lock says Design Bank is "an outstanding approach to collaboration, especially in the Council space," and says it will enable the Council to contribute some of its designs to assist others, as well as using others' designs.
"Councils want to realise the benefits of collaboration and Design Bank is one way they can do this.
"Through this forum, there are many opportunities for solution designs to be reused or repurposed, dramatically saving costs and reducing timeframes and risk," says Heal.
Information Leadership has a strong customer base in local and central government, as well as in science, health and commercial sectors.
With offices in Christchurch and Wellington, as well as other staff in Auckland, Hamilton and Tauranga, it will be opening an Auckland CBD office in early 2016 to meet growing demand for its services.