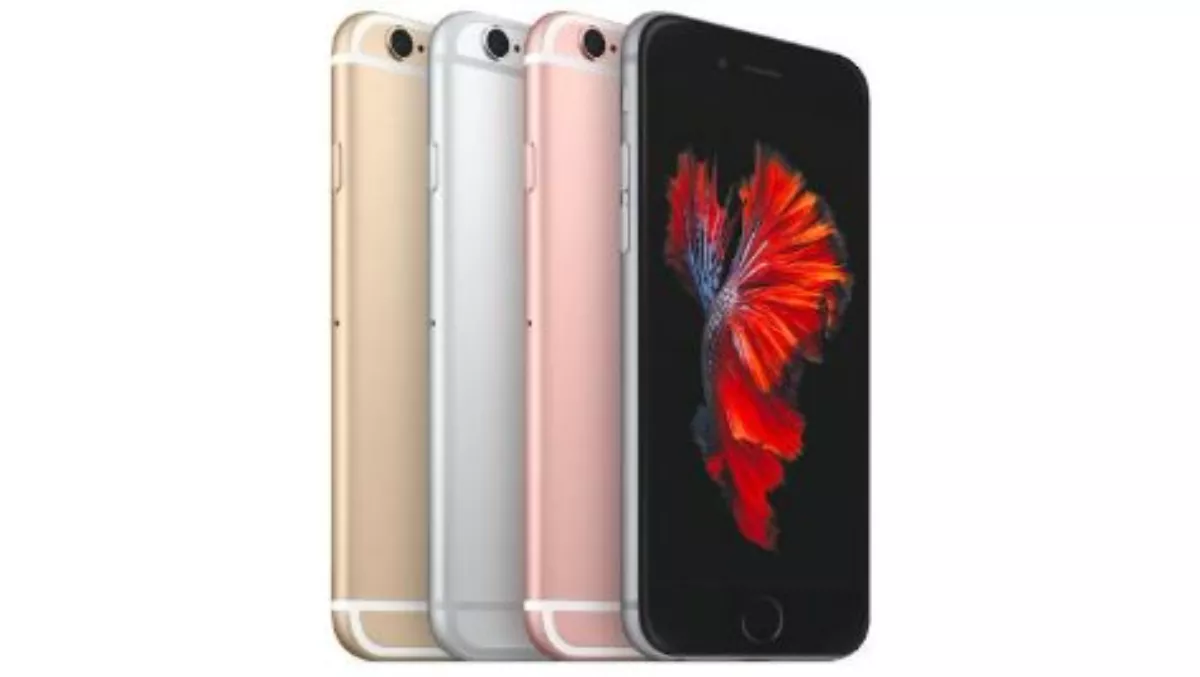 Kiwi iPhone demand running high as 6s, 6s Plus break records
By Heather Wright,
Tue 29 Sep 15
FYI, this story is more than a year old
Apple is reporting that its new iPhone 6s and iPhone 6s Plus models are breaking records for the company, with more than 13 million devices sold in the first three days – and Kiwi demand for the smartphones is also running hot with both Yoobee and Noel Leeming reporting demand is outstripping supply.
Daven Naidu, Yoobee chief executive, says the phones are currently only available on plans, with Yoobee selling the devices with 2Degrees open terms plans.
"We have launched them in our two main stores, in Auckland and Riccarton in Christchurch," Naidu says.
"There is a lot of interest, but at this point there just isn't enough supply," he says.
Naidu says he doesn't know how many of the new iPhones have been allocated to the New Zealand market, 'but I can tell you we don't have enough [to keep up with demand]'.
"Everyday we have people coming in looking at the phones," he says. "The demand is definitely there."
Naidu says interest in the new models is running as high as it was for last year's release of the iPhone 6 and iPhone 6 Plus – the debut of Apple's larger sized iPhone.
Naidu says demand is spread across both devices.
"Some people have a preference for the bigger version, while some just like the iPhone 6s, the interest is on both."
The 'rose gold' which Naidu says is more a soft pinkish, is proving hugely popular with the Asian community locally.
The high interest is confirmed by Noel Leeming, which is also reporting demand is outstripping supply.
Jason Bell, Noel Leeming executive general manager merchandise, says the company is 'extremely pleased' with the launch and subsequent sales over the weekend.
"Once again, Kiwis have demonstrated they have a real thirst for the latest and greatest technology," Bell says.
"At the moment, demand is exceeding supply on a number of models and we are yet to receive any 6s Plus models, but hope to have some positive news on this shortly," he adds.
New Zealand was among the first 12 countries to receive the new iPhone models, which will start to become available in another 40 countries beginning 09 October.
Tim Cook, Apple chief executive, says sales for the iPhone 6s and iPhone 6s Plus have been 'phenomenal'. He says the sales have blown past any previous first weekend sales results in Apple's history.
"Customers' feedback is incredible and they are loving 3D Touch and Live Photos," Cook says.