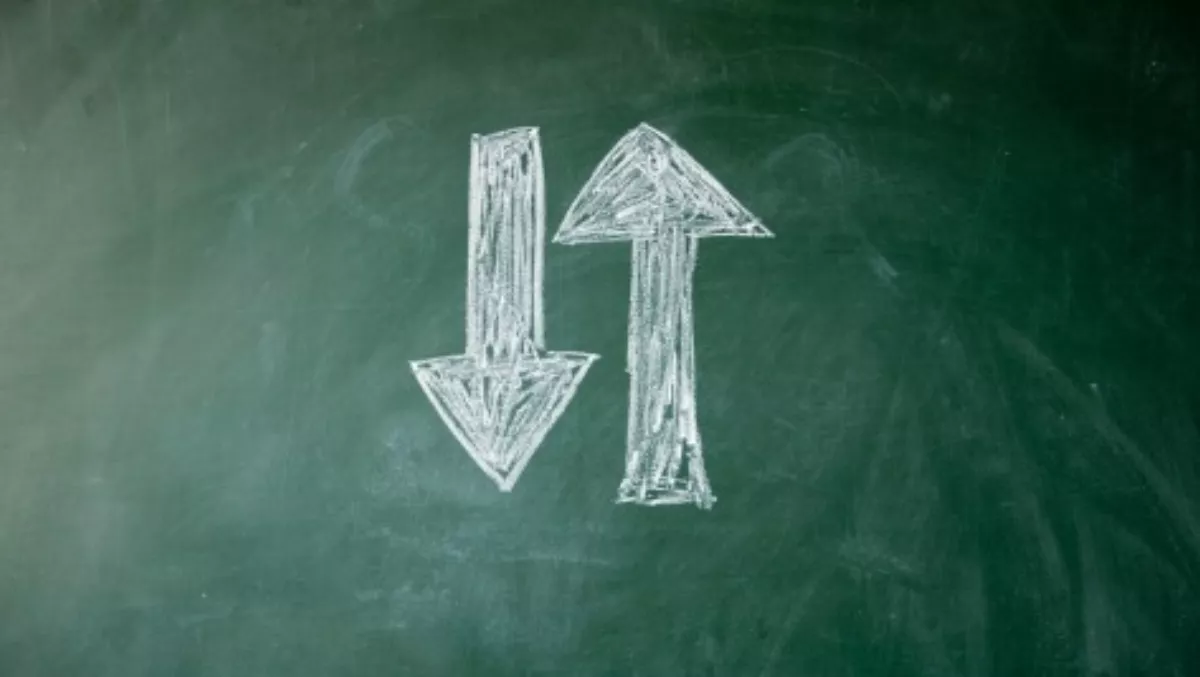 Kiwi IT spend to buck global downturn
By Heather Wright,
Fri 10 Apr 2015
FYI, this story is more than a year old
New Zealand is set to see spending on technology products increase in 2015 – bucking a worldwide trend which sees IT spending shrinking.
Gartner's latest quarterly IT spending forecast says worldwide IT spending will decline 1.3% to US$366 trillion this year, with the rising US dollar wiping out the financial benefits of increased demand.
The glum international news isn't mirrored for New Zealand, however, with the industry analysts predicting a 2.2% increase in spend here, with technology products and services spend forecast to grow to NZ$11.4 billion.
The biggest growth is recorded for software, including application and infrastructure software, which is expected to increase from $1.2 billion to $1.3 billion. Device spend, which includes PCs, ultramobiles, mobile phones, tablets and printers, is predicted to increase from $2.1 billion to $2.2 billion, while IT services increases from $3.3 billion to $3.4 billion.
Data centre systems, which includes servers, network equipment, storage and communications equipment, is also expected to rise – from $296 million to $318 million.
The only category not expected to see an increase is telecommunications services, including fixed voice and data and mobile voice and data services, which Gartner says will drop from $4.25 billion to $4.21 billion.
The global picture
Gartner's predicted US-dollar-valued worldwide IT spend decrease of 1.3% for 2015 is a reversal of fortune for the industry, which Gartner had forecast in last quarter's update would see a 2.4% growth.
However, Gartner says the drop 'is not a crash, even if it looks like one'.
John-David Lovelock, Gartner research vice president, says the recent rapid rise in the value of the US dollar against most currencies has put a 'currency shock' into the global IT market.
"Taking out the impact of exchange rate movements, the corresponding constant-currency growth is 3.1%, only off 0.6% from last quarter's update.
"Such are the illusions that large swings in the value of the dollar versus other currencies can create."
While it may be an 'illusion', Lovelock says it does mask a bigger issue with real implications.
"Every product or service that has a US dollar-based component must have those cost covered at the lower exchange rate. The simple implication is that there will be price rises."
Globally, telecom services are expected to see the biggest drop, down 2.6% to $1.5 trillion, with devices recording a 1.2% drop to $685 billion and IT services down 0.7% to $942 billion.
Gartner says device spend has been revised down partly due to a slowdown in PC purchases in Western Europe, Russia and Japan, where local currencies have devalued against the dollar. Substantial change in the phone mix in emerging markets towards lower-priced smartphones negates price increases of premium phones, resulting in flat phone average selling prices.
Data centre spend is expected to climb 0.4% to $142 billion and spending in enterprise software is on pace to total $320 billion in 2015, a 2.3% increase from 2014. The forecast is still a substantial downward revision from the last forecast and is the result of a 'substantial' reduction in the forecast for office suite spending, reflecting acceleration of Office 365 adoption, Gartner says.
"Office 365 is disrupting traditional revenue flows. Its cost is prorated over the life of the subscription, resulting in significantly lower revenue growth as users transition away from the on-premises model."