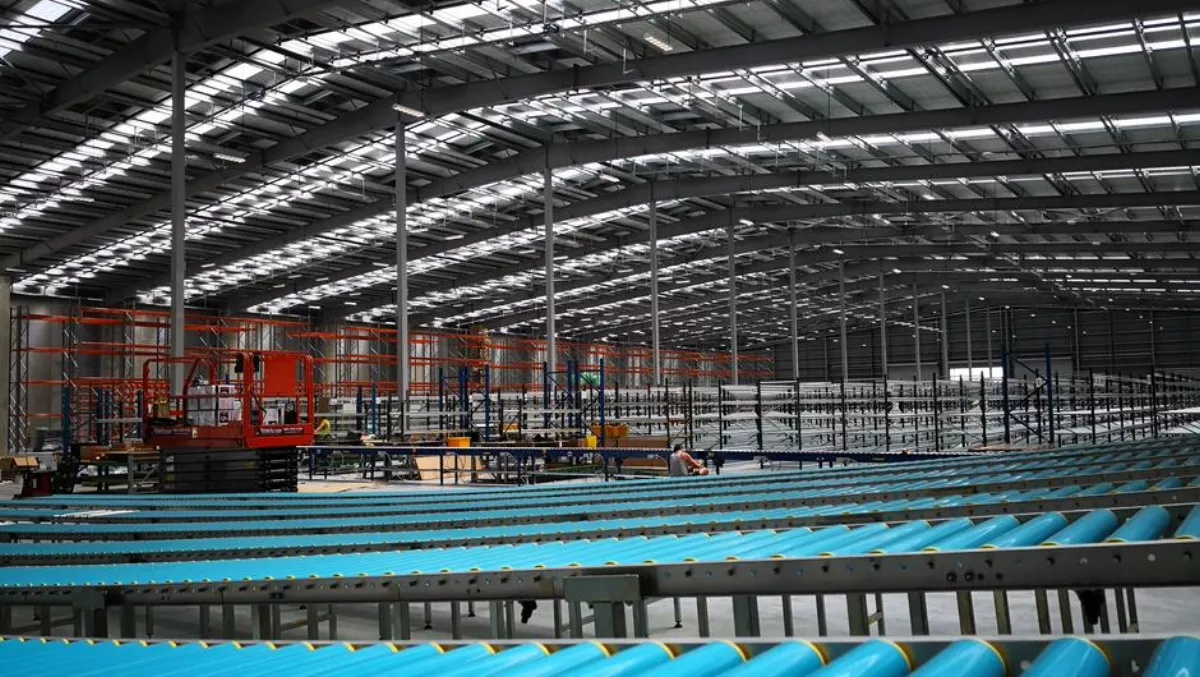 Kiwi online retail giant Mighty Ape finds fitting new home
FYI, this story is more than a year old
Mighty Ape has moved to a new purpose-built, 10,000 sqm premises in Millwater, Silverdale to help house the half a million products that the Kiwi online retailer holds at any one time.
Their previous warehouse in Albany, Auckland is half the size of their new building which, after five and a half years, the company has outgrown.
The new building should provide enough room for growth for several more years and includes a new distribution centre which Mighty Ape says will help them to stock more products and process customer orders faster.
"It's a monster of a job," Mighty Ape's chief marketing gorilla Gracie MacKinlay says of the move.
"With half a million products to move, the website is still operating as normal. Over 100 truckloads of products were relocated within three days. We had trucks coming every 20-30 minutes. We needed to unload the truck and trailer, move all of that to the location it was destined for and then start unloading the shelves. It was a very closely timed activity in order to complete the move within our target timeline."
The new location also has a five green-star rating with built-in, eco-conscious features including rainwater for flushing toilets and irrigating the garden, and a smart-light system to prevent energy wastage.
Anyone travelling along a certain stretch of State Highway 1 may see the new HQ and its two large, metal tanks that hold the 2,000,000 litres of water the fire suppression system will need, outputting 20,000 litres per minute if triggered.
With Amazon Australia just over the ditch and the ever-rising tide of online retail, the comparison to TradeMe vs eBay in the early 2000's seems relevant.
Then, the local company came out on top and Mighty Ape is confident that they too will maintain their place in the Kiwi consciousness.
"The business started over 20 years and the Mighty Ape brand has been around for over 10 years," MacKinlay says.
"We have built a solid customer base, and some loyal customers can even be traced back to 20 years ago when we were a physical retail store on Symonds street. The retail landscape and shopping behaviour are constantly changing.
"While understanding the what's going on around us to adapt and embrace the changes, we have always been customer-centric and focused on what we do. What can we do to have more happy customers and to exceed their expectations?"
After 100 truck and trailer loads, four forklifts, and 60,000 sticker labels, the move was made early last week.
Related stories
Top stories