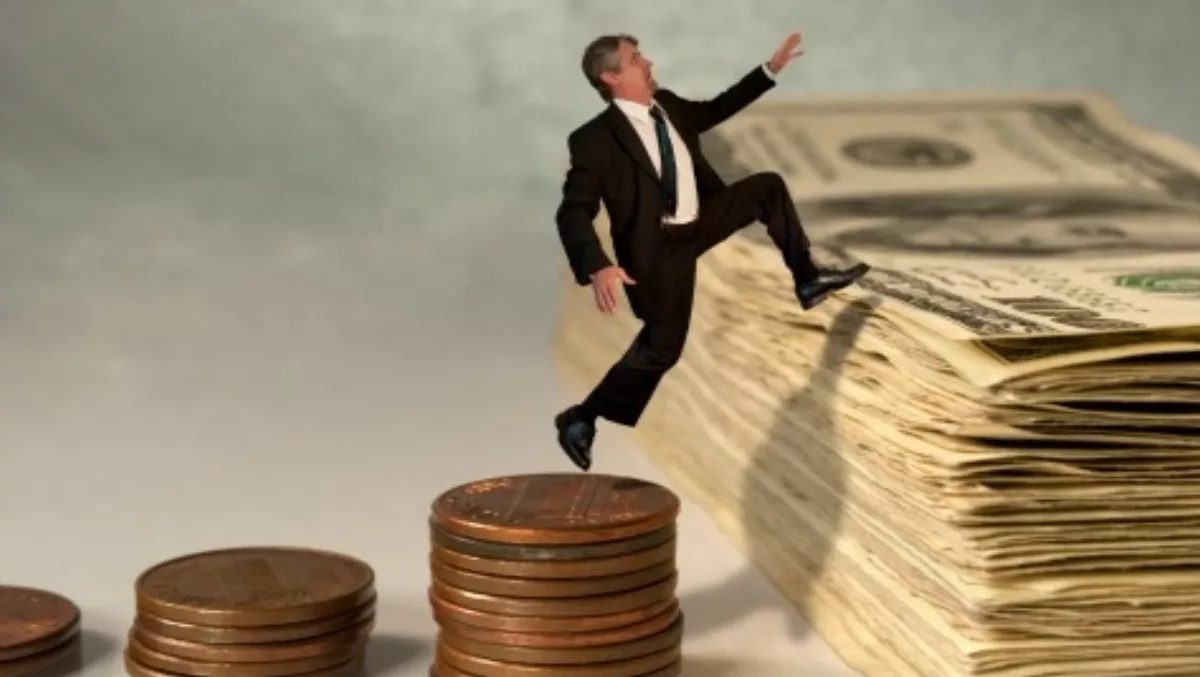 Kiwi tech sector nears $9 billion, Datacom key player
FYI, this story is more than a year old
The top 200 companies in the Kiwi technology export sector have recorded record sales growth of $609 million last year, adding nearly 2500 new jobs along the way.
The annual Tin100 report, by Technology Investment Network, provides analysis of New Zealand's largest globally-focused companies in the hi-tech manufacturing, biotechnology and ICT sectors.
This year's report shows the sector racked up a combined revenue of almost $9 billion – a 7.3% increase on last year.
Datacom was a key contributor to the sector, with sales of $937 million. The company was second in the list of 200 companies, based on sales, beaten out of top space by Fisher and Paykel Appliances, which had revenue of $1.13 billion. Fisher and Paykel Healthcare came third at $672 million.
Navman Wireless, Tait Communications and Orion Health also feature in the top 10.
However, TIN says a highlight of the TIN100 report was the dramatic growth of companies in the financial services technology sector, which was the fastest growing sector in both percentage and dollar terms.
The 11 financial services tech companies represented in the TIN100 and TIN100+ groups grew revenues by 58% to $129 million.
The Technology Investment Network says the companies demonstrate the rapid scalability and growth possible with software-as-a-service/cloud based solutions.
"New funding opportunities, investment in innovation, scalable business models and compelling company cultures that attract talent are forming a potent mix that should see continuing growth for the foreseeable future," Shanahan says.
The top 100 companies – the TIN 100 – had combined revenues of $8.2 billion, with exports up 7.5% to $6.05 billion. The next 100 companies, the TIN100+, ranked by revenue grew by 5.6% to $754 million, with exports of $495 million – an 8.2% increase.
On the job front, the report shows the sector now employs 37,000 people, with 2410 jobs created in the last year. The majority of those new jobs –1408 – were in Auckland. Wellington too, saw job increases, with 600 new roles, while the South Island market increased by 298 jobs.
Greg Shanahan, TIN managing director, says although macroeconomic factors played a significant part in the performance, much of the success lies with the hard work and ambition of the companies themselves.
"There is a very sophisticated ecosystem operating in New Zealand now with companies conscious of what the key success drivers are, and eager to pioneer best practices to achieve market leadership," Shanahan says.
The increasing strength of the sector can be witnessed it its broad-based global performances. While continuing growth in New Zealand and the United States were expected, the TIN100 companies also grew strongly in the Australian and European markets. Exports rose by 7.5% to $6.5 billion.
It's an exciting time for TIN100 companies, Shanahan says.
"While technology exports aren't about to knock dairy exports off its perch just yet, watch this space!"
Related stories
Top stories