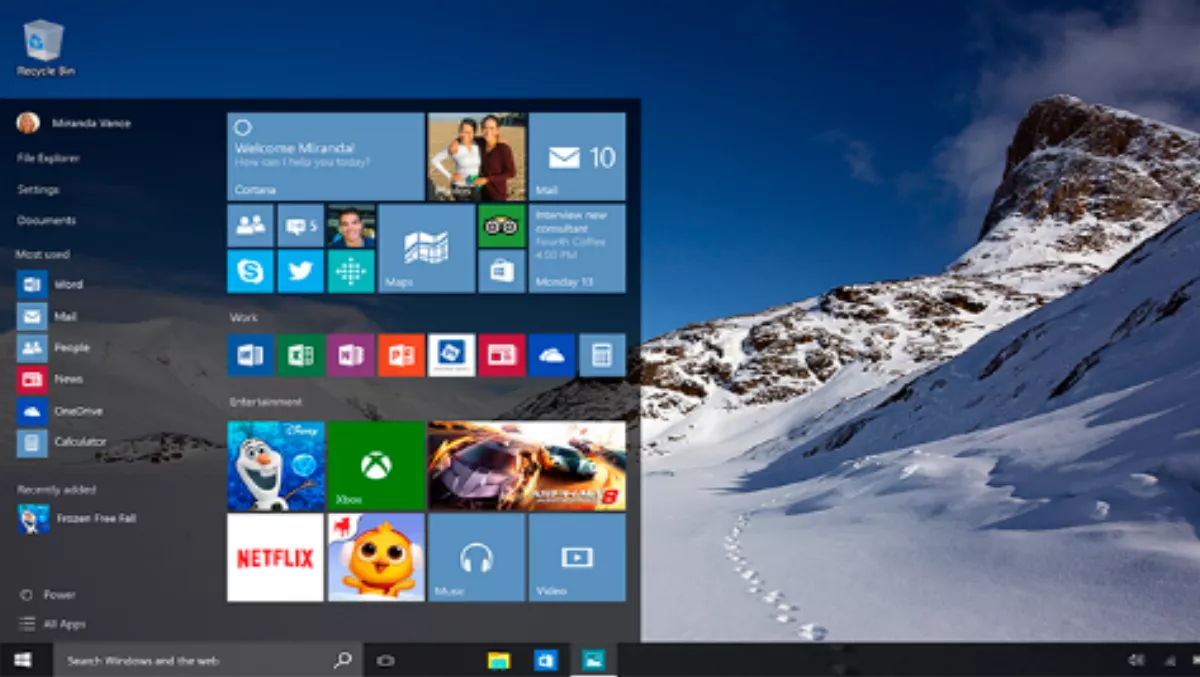 Lenovo debuts Windows 10 lineup
FYI, this story is more than a year old
Lenovo has announced its Windows 10 lineup, saying it will start shipping the Windows 10 loaded products immediately.
The new operating system launches tomorrow, with Microsoft pushing free upgrades out to Windows 7 and 8 consumer users.
Lenovo customers with prequalified devices running Windows 7 SP1 or 8.1 will get their upgrades from tomorrow.
In February the Chinese vendor got itself into a world of trouble, shipping laptops pre-installed with Superfish adware software.
The company has since promised that 'our standard image will only include the operating system and related software, software required to make hardware work well (for example, when we include unique hardware in our devices like a 3D camera), security software and Lenovo applications'.
"This should eliminate what our industry calls adware and bloatware," Lenovo has said.
The furore over Superfish, which collected users data from web browsers without their consent, saw a global outcry – and a warning from the US Government warning users to remove Superfish to prevent security risks.
In announcing its Windows 10 lineup, Lenovo says to give users consistent experiences across devices and operating systems, the preloads include a suite of Lenovo-written applications.
The company also released new versions of its flagship Companion optimisation tool and Lenovo Settings.
The Companion 3.0 optimisation tool keeps devices running at peak performance and can be used at any time to run a full-scale checkup and report back with specific actions to free up space and speed up the device.
Lenovo Settings, meanwhile is a 'smart' device control hub allowing users to easily adapt and modify the way their device behaves. When in tablet mode, for example, the product will customise its display and other settings based on its orientation versus in traditional laptop mode. Alternatively, the device's usage will also alter its settings, for example when watching a movie versus reading an e-book.
Lenovo and Microsoft have also worked to integrate Cortana and Reachit, Lenovo's app that allows users who opt-in to search and manage content across multiple devices and cloud storage platforms.
Tom Shell, Lenovo PC Business Group senior vice president, says with Windows 10, computing gets more personal, productive and connected.
"Across our entire PC product line, from the office to the home, we've optimised our Lenovo devices to give customers a great computing experience while giving them enhanced search tools like Cortana with Reachit," Shell says.
Related stories
Top stories