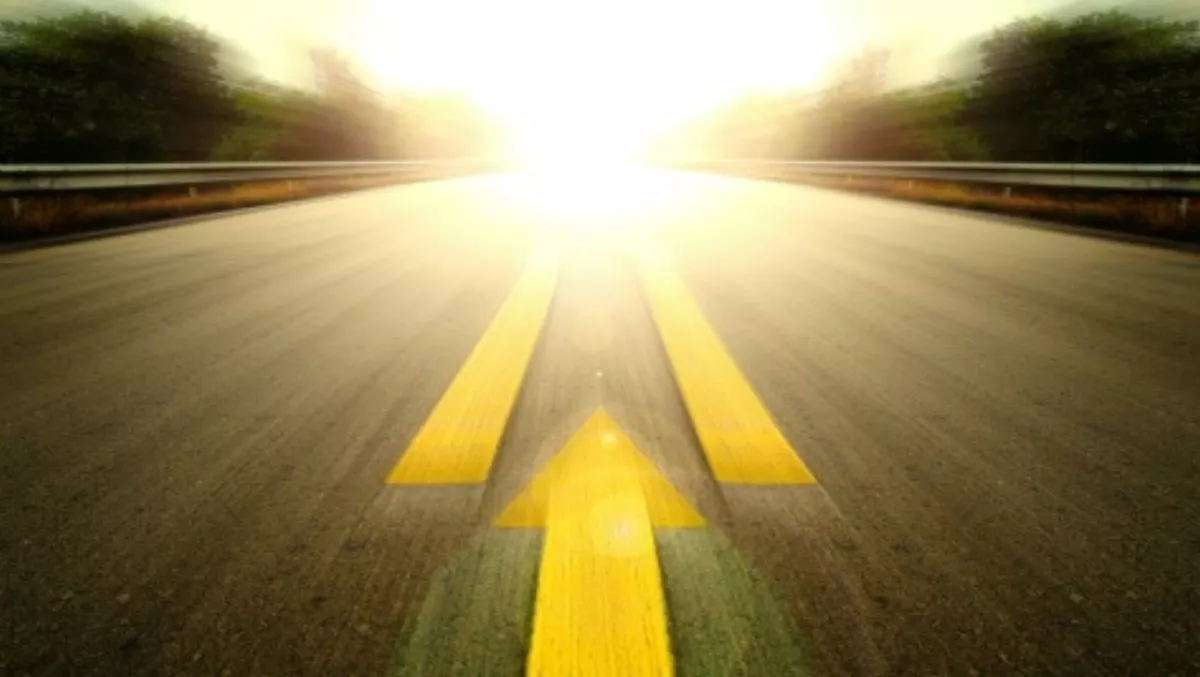 Lenovo ups Kiwi investment as it seeks top rank in servers
Lenovo is looking to the Kiwi channel as the vendor's enterprise business group seeks to achieve 'some fairly lofty ambitions' both locally and globally.
Rob Makin, Lenovo group director for the enterprise business group, says the Lenovo's 'outward goal' is to be number one in the server market within five years, following its purchase a year ago of IBM's x86 server business.
"So our focus on key markets is extremely important," Makin says.
For Lenovo, New Zealand is one such key market, Makin says.
"We just happen to have some really strong partners in New Zealand and some really strong people on the ground that we can leverage, so I'm expecting New Zealand to grow quicker than some other regions over the coming 12 months.
Makin says New Zealand, with its reputation as an early adopter for technology, is a 'very important market' for Lenovo from an enterprise point of view.
"With that cultural acceptance of being a technology leader, it is certainly more accepting for us to get adoption of new technologies and new technology trends here," Makin says.
Among the key trends Makin sees impacting the market are the growth of the converged and hyper-converged market, which he says is the fastest growing area of enterprise hardware.
Storage too, is on the hit list, while Makin says for Lenovo specifically, it's more than 60% marketshare of SAP Hana installations means the company is happy with its investment there – and will continue to invest in the area.
"Channel partners need to really look at what is fit for purpose for your customer and look at the solution that will best serve their needs, whether it's a complex solution, a hybrid solution, or a public cloud solution," Makin says.
"We're trying to enable channel partners to have solutions for whatever route your customers play in and the new technology that will be evolving around hyper-converged will answer some of those streams, whereas more traditional storage arrays and compute arrays will answer others.
"We intent to have a complete portfolio in this space.
But while Makin acknowledges that Lenovo has an 'extensive' product portfolio, he says it's 'extremely clear and logical where each product fits and although its an expansive portfolio it can be easily grasped and mastered by channel partners and then related to the customer benefit'.
Makin says the company is spending a lot of time and effort enabling its partners on both the sales and technical side, with increased investment in channel enablement heading New Zealand's way.
"We're investing both in people and in channel enablement here as well," Makin says.
"We have a big push into making sure we educate and enable our channel partners to be successful by selling System X products and Lenovo's enterprise portfolios and we're also driving some quite lucrative incentive schemes into the channel as well.
He says Lenovo offers the chance for channel partners to differentiate themselves. "And with differentiation comes the ability to be more profitable," he adds.
"Because we are a pure hardware company and don't have a services business or different parts of the organisation selling software, we've got a true meat in the channel go-to-market.
"This allows us to work with key partners and distributors in putting some key solutions and offerings to the marketplace that allow us to take best-of-breed software vendors and our hardware and allow us to deliver differentiation to that.
"And that's of value to the software companies as well as the channel partner and the end customer.
He declined to give any specific examples of innovative offerings from Kiwi channel partners.
"One of the key reasons I'm here this week is to lock down on two or three of those," he says, promising more will be revealed in the coming weeks.
"At the moment we're just keeping our powder dry but we think we've got some really exciting stuff that will be becoming available.