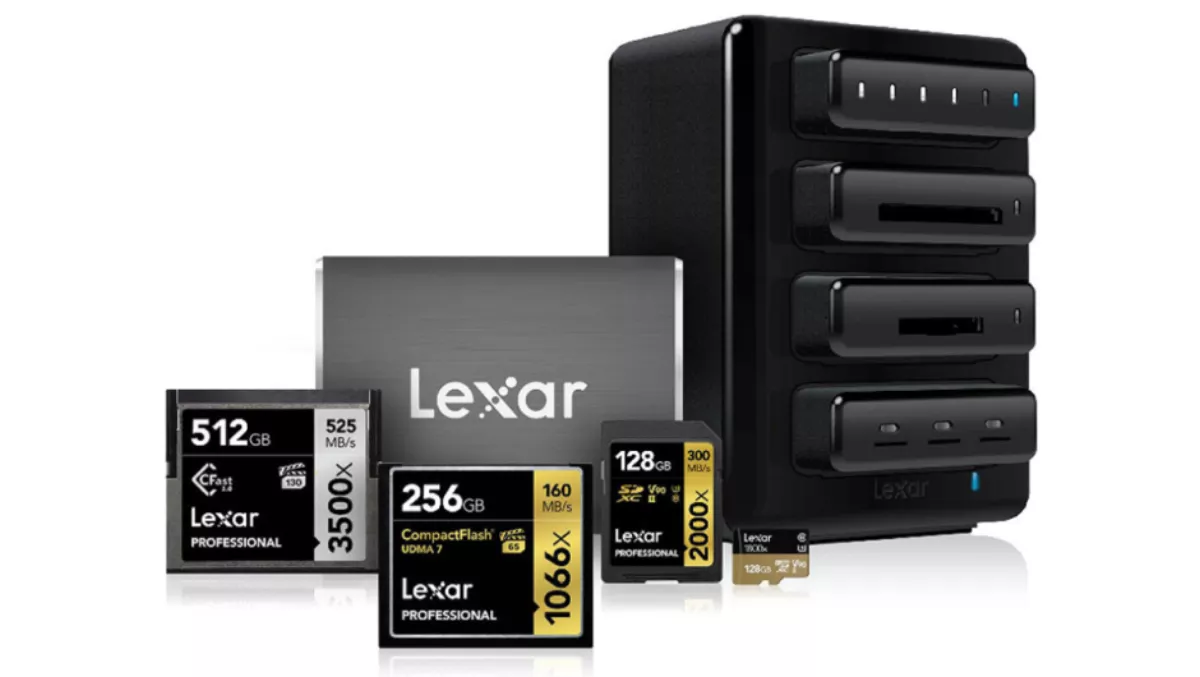 Lexar's back in business following Longsys acquisition
Thu, 20th Sep 2018
FYI, this story is more than a year old
Lexar is back and heading into full production mode over the next few months, and will once again be shipping globally to major retailers in Asia Pacific, EMEA, and North America.
Lexar was recently purchased by its new parent company, Longsys. Longsys is a China-based firm that develops NAND flash applications for hardware and software products.
Longsys' acquisition of Lexar from previous owner Micron Technology has been completed, and now Lexar is returning to the high-performance removable storage market.
Lexar sells a range of technology products including memory cards, USB flash drives, card readers and solid state drives (SSDs). Its target market includes professional photographers, videographers, and content creators who are after high-performance solutions for images, full HD 1080p video, as well as 4K video.
"I'm extremely excited to re-introduce the Lexar brand to our worldwide customers. Lexar is dynamic, has superior research and development capabilities, and has a deep understanding of our customer's needs. At the same time, we are confident that we can expand the Lexar business successfully in different markets globally," comments Lexar CEO Huabo Cai.
"For more than twenty years of innovative development, Lexar has been a world-renowned brand in the field of flash memory and trusted by bringing unparalleled storage experience and creating unequivocal value for business users and consumers.
According to the companies, the combined expertise of Lexar and Longsys will help to develop and strengthen product ranges and solutions, as well as continued engagement with their target market.
They add that high performance and exceptional reliability will continue to be a cornerstone of the Lexar brand.
Last year Huabo Cai said Longsys was 'very honoured' to acquire the Lexar brand.
"Lexar has built a great brand name and our vision is to make it even greater. Existing customers can rest assured that the innovative solutions and excellent support that they have experienced from Lexar will continue. The mission to make Lexar the go-to brand for high-performance removable storage continues.
While Lexar says it is shipping to major retailers across APAC, EMEA and North America, the company says that in some countries the products will also be available to online retailers. Brick-and-mortar stores will follow shortly after.
Longsys currently sells over 100 million flash-based products to the market on an annual basis. Lexar customers will benefit from the strength and company culture of Longsys, including innovation, stability, strict quality control, localized and customized support and services, and a consumer storage focus.