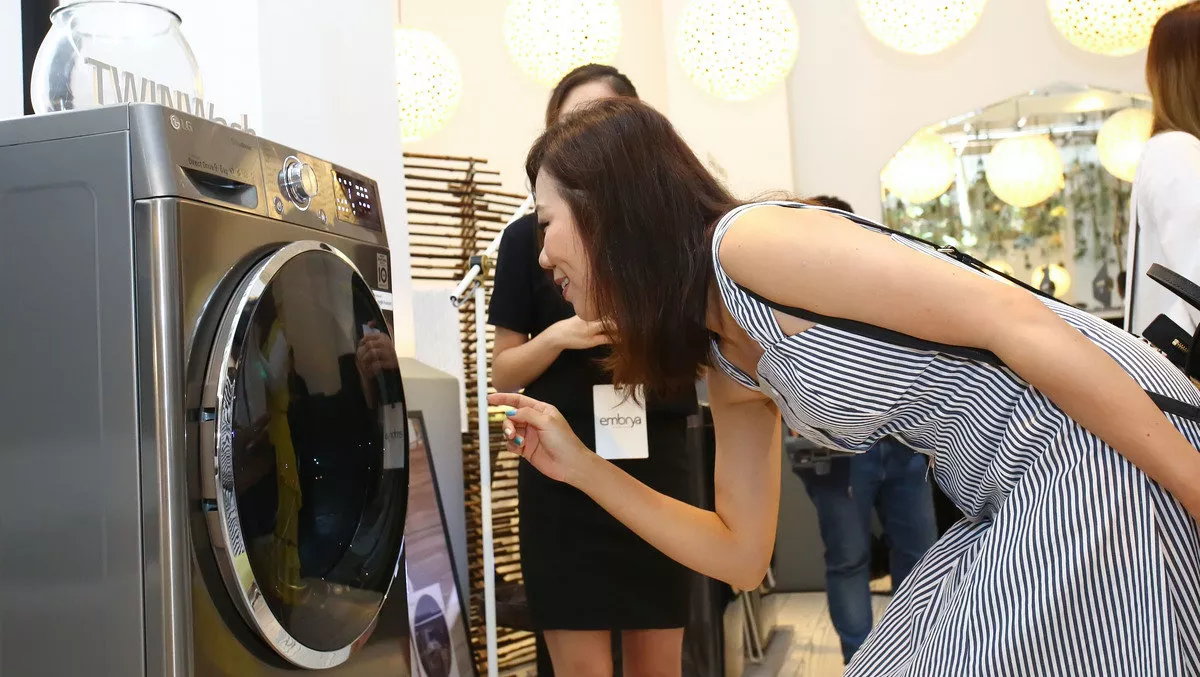 LG releases raft of new smart appliances
FYI, this story is more than a year old
LG Electronics (LG) has announced its new lineup of smart home appliance devices, including fridges, freezers, washing machines, an auto-steamer, and a robotic vacuum/mop.
Using LG Smart ThinQ and Google Assistant, these solutions can respond to voice commands when connected through a main hub, such as an AI speaker, smartphone or AI TV.
The appliances are also designed as space-savers, ideal for smaller homes to maximize indoor space.
Users will be able to enjoy hands-free convenience, prompting appliances that are paired on the LG Smart ThinQ app to perform tasks or check on its status through a simple voice command.
To check on the LG Styler's progress say, "Hey Google, how much time is left on the Styler" and it will respond with the duration left on its current cycle.
Get the ice in the freezer to freeze quickly by saying "Hey Google, turn on the express freeze in the refrigerator" and it will automatically do so, without the user having to manually change the settings.
The new LG smart appliances not only offer advanced features, they are sleek and designed in space-friendly sizes:
Slim french door and bottom freezer refrigerators
The LG Slim French Door refrigerators (models GF-Q4919MT & GF-B4539PZ) are 835 millimetres wide.
This allows the new French Door models to fit comfortably in most kitchen settings.
Together with the LG Bottom Freezer (model GB-B4059MT), both designs offer a new flat-back interior to free up more space for food storage.
To ensure that food freshness is retained, the new LG Slim French Door and Bottom Freezer refrigerators are equipped with NatureFRESH, a combination of Linear Cooling and DoorCooling+.
Linear Cooling is powered by LG's proprietary Inverter Linear Compressor, to keep temperature fluctuation within ±0.5 degrees Celsius.
Consuming 32% less energy than a conventional reciprocating compressor, it is also 25% quieter.
The new DoorCooling+ air vent is located at the top of the fridge interior and cools 19.7% faster than a conventional cooling system.
This greatly reduces the temperature gap between the inner part of the storage compartment, and items placed closer to the door.
The LG GB-B4059MT Bottom Freezer is also the only LG refrigerator model to achieve a 4-tick rating for outstanding energy performance standards.
Top loader with TurboWash 3D
LG's new compact top-loader TH2113SSAK model features a 13kg capacity in a compact body due to LG's unique tub design with stabilisation technology, saving up to 18.4% more space than a similar 21-inch (540mm) washer.
For large families, the new top load lineup also offers 16- and 17kg capacities (model TH2516SSAV and TH2517SSAK).
These compact top load washing machines feature a new TurboWash 3D technology, which harnesses the combined strengths of TurboShot (WaveForce and JetSpray) and TurboDrum for a thorough wash.
WaveForce sends vertical streams of water from the top, while JetSpray shoots high-pressured water out from the nozzle to penetrate deep into these fabrics for enhanced rinsing performance.
Coupled with TurboDrum, which spins the tub and pulsator in the same or opposite directions, TurboWash 3D improves washing efficiency, reducing wash cycles to by up to 21 minutes, energy consumption by up to 27% and water consumption by 14% compared to conventional LG washing machines.
For effective, delicate laundry care, users can add Steam to the Stain Care cycle to softly soak and wash items in warm water (40 degrees Celsius).
Moreover, the Allergy Care cycle with 60 degrees Celsius Steam boosts the hygienic performance of this robust washer, reducing allergens by 99.9%.
LG Styler
Equipped with TrueSteam technology, the Styler utilises steam, coupled with a moving hanger which slides side to side, to reduce wrinkles and remove odours on fabrics.
The new LG Styler offers a mirrored finish so that users can also check their outfits.
LG HOM-BOT with slide-in mop
The new LG HOM-BOT (model VR66900TWA) features a slide-in mop.
The Wi-Fi enabled HOM-BOT vacuums dust particles with two extended side brushes and a main anti-tangle brush, finishing off the cleaning with a slide-in mop at the back that draws water from a detachable water tank supply system. It operates at a low noise level of 64 dB(A) due to minimal friction on the smart inverter motor, resulting in high efficiency and enhanced durability that is backed by a 10-year warranty.
Related stories
Top stories