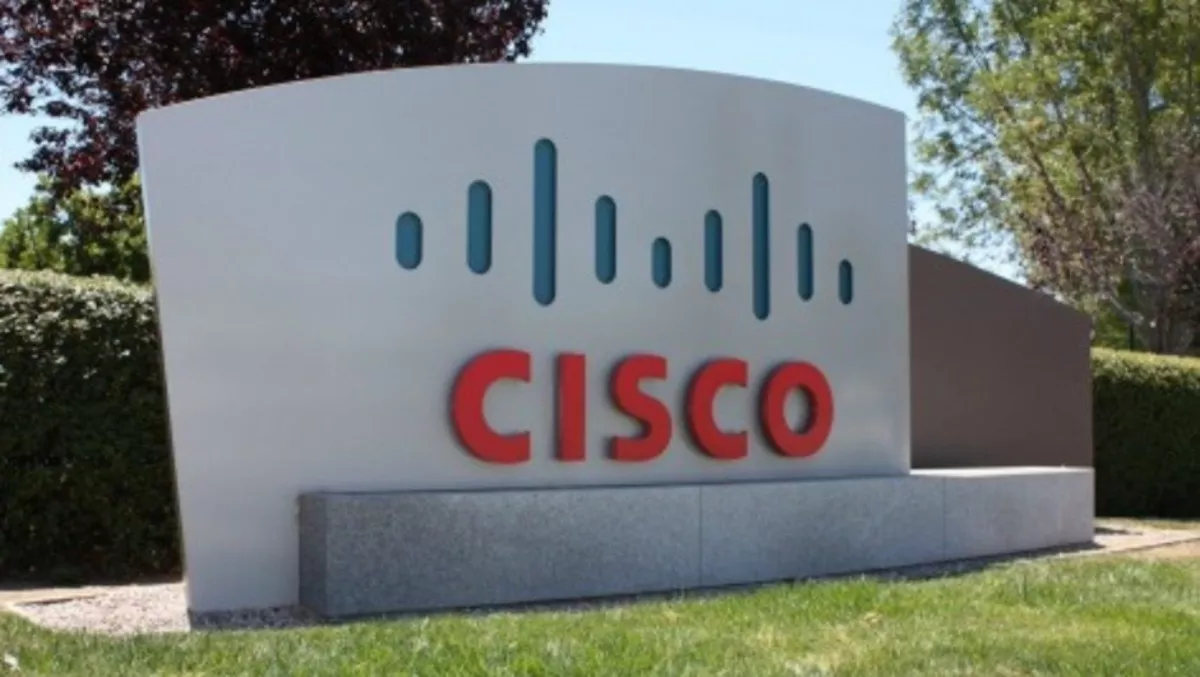 Meet Cisco's new executive team, poised to take company into digital age
FYI, this story is more than a year old
Cisco is looking to move the company into its next phase of growth, and has revealed the executive leadership team that will action this - lead by incoming CEO Chuck Robbins.
The new team was created through promotions within the organisation as well as talent from outside Cisco.
"The opportunity Cisco has to lead our customers into the digital age is incredible," says Chuck Robbins, Cisco incoming CEO.
"Our strategy is working, and with the leadership team I'm announcing today, I'm extremely confident we will move even faster, innovate like never before, and pull away from the competition."
Key leaders to step down:
With these changes, Padmasree Warrior, Cisco chief technology and strategy officer, and Edzard Overbeek, senior vice president of services, will move into strategic advisor roles, effective immediately and stay through the transition.
Wim Elfrink, Cisco executive vice president for industry solutions and chief globalisation officer, will retire from Cisco effective July 25.
Elfrink opened Cisco's second global headquarters in Bangalore, India, and helped define Cisco's vision for the next wave of the Internet - the Internet of Everything.
Cisco's new executive leadership team:
Pankaj Patel, executive vice president, chief development officer
Patel will continue to lead Cisco's 25,000 development engineers and the company's $36 billion technology portfolio.
In the past two years, he refocused engineering operations on high-growth opportunities such as cloud, mobility, data center, security, collaboration, software and the Internet of Everything and transformed engineering to drive efficiency into Cisco's core engineering functions.
Kelly Kramer, executive vice president and chief financial officer
Kramer joined Cisco in 2012 after spending 20 years working at GE. In early 2015 she was promoted to Cisco CFO.
She has driven a focus on Cisco's financial model, and delivered on commitments to the company's shareholders.
Rebecca Jacoby, senior vice president, operations
Jacoby is expanding her role as Cisco's chief information technology officer. In this new role, she will oversee the global supply chain, global business services, security and trust, and IT.
Guillermo Diaz, Cisco senior vice president of IT, has been promoted to CIO reporting directly to Jacoby.
He has been accountable for the company's enterprise IT architecture, technology strategy, and IT services model.
Francine Katsoudas, senior vice president, chief people officer
The architect of Cisco's people strategy since 2014, Katsoudas has changed up Cisco's approach to strategic workforce planning, emphasising the skills and capabilities that employees need to be innovative in today's technology-driven environment, Cisco says.
She was previously the HR leader and business partner to the Cisco engineering leadership team.
Hilton Romanski, senior vice president, chief technology and strategy officer
Romanski joins the Cisco executive leadership team from his previous role as head of Cisco's mergers and acquisitions strategy and Cisco's $2 billion private investment portfolio.
He has 20 years of experience investing in and acquiring private and public companies around the world and has been responsible for over $20 billion in acquisitions in 40 deals, including Meraki, Sourcefire and Airespace.
Karen Walker, senior vice president, chief marketing officer
Walker steps into the role of chief marketing officer from her position overseeing Cisco's go-to-market organisation.
In this capacity she led integrated global marketing strategy and the integration of in-country execution of brand campaigns.
She joined Cisco from Hewlett-Packard in 2009.
Chris Dedicoat, senior vice president, worldwide sales
Dedicoat joined Cisco in 1995 and has served as Senior Vice President of EMEAR for the past four years where he has led the region to solid growth in a challenging market.
Joe Cozzolino, senior vice president, services
Cozzolino is stepping in to lead Cisco's services organisation after spending the past two years leading Cisco's service provider mobility and video infrastructure businesses.
He joined Cisco from Motorola in 2013 and brings more than 25 years of experience in engineering, general management, sales, and services leadership positions.
Mark Chandler, senior vice president and general counsel
Chandler has 19 years of experience leading Cisco's legal, employee relations, ethics, investigations and brand protection experts to his new role as a member of the Cisco executive leadership team.
Ruba Borno, vice president, growth initiatives and chief of staff
Borno joins Cisco from her role as principal and leader in the Technology, Media & Telecommunications, and People & Organisation practice groups at Boston Consulting Group (BCG), the global advisors on business strategy.
For the past seven years, Borno has specialised in advising technology executives on corporate growth and transformation strategies.
In addition to these appointments, Cisco also plans to conduct a comprehensive external search to fill a number of leadership roles for key strategic growth areas for the company.
Related stories
Top stories