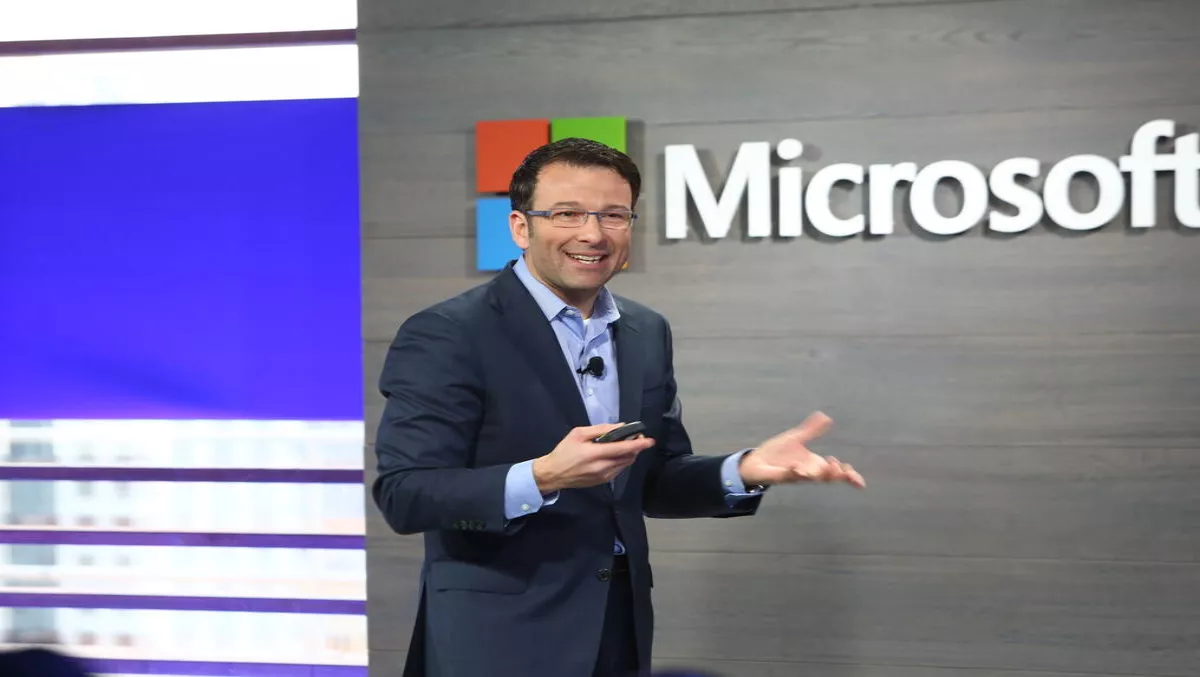 Microsoft 365 suite announced at Microsoft Inspire conference
FYI, this story is more than a year old
At the vendor's annual partner conference Microsoft Inspire, they unveiled Microsoft 365. The suite draws from the best of their commercial products across Office 365, Windows 10, and Enterprise Mobility + Security.
Microsoft 365 is designed to simplify the product choice for commercial organisations of all sizes and empower digital transformation. "It puts people at the centre, giving them the flexibility to work where and how they want and giving them new ways to collaborate with others — all while protecting company data." says Judson Althoff, Executive Vice President, Worldwide Commercial Business, Microsoft.
There will be two distinct editions for this new Microsoft 365 offering. The enterprise edition as the name implies is focused on larger organisations and includes new security features. Microsoft is dubbing these security feature the 'Secure Productive Enterprise' offering. Enterprise also includes Office 365 Enterprise, Windows 10 Enterprise, and Enterprise Mobility + Security. The advanced new technologies in this release will be available for preview starting 2nd August, although Asia Pacific dates haven't been specified yet.
The second edition is Microsoft 365 Business, which in turn is designed to give small-to-medium sized businesses a complete productivity and security solution while streamlining IT management. It includes Office 365 Business Premium, security and management features for Office apps and Windows 10 devices, all managed in a centralised console for deploying and securing devices and users in one location.
"Microsoft 365 represents a new and more cohesive approach to how Microsoft goes to market with our commercial offerings and reflects the shift our partners and our mutual customers are making — from viewing productivity, security and device management as individual workloads, to seeking a comprehensive approach to secure productivity. Microsoft 365 is great for partners, too. It represents a significant opportunity to increase deal size, differentiate their offerings, and grow their managed services revenue." Says Althoff According to Forrester Consulting, Microsoft 365 Enterprise increases partner revenue opportunity by more than 50 percent vs. selling and deploying Office 365 alone.
These product announcements fit within the cloud-focused strategy that the vendors current CEO Satya Nadella has implemented over the last three years.
Related stories
Top stories