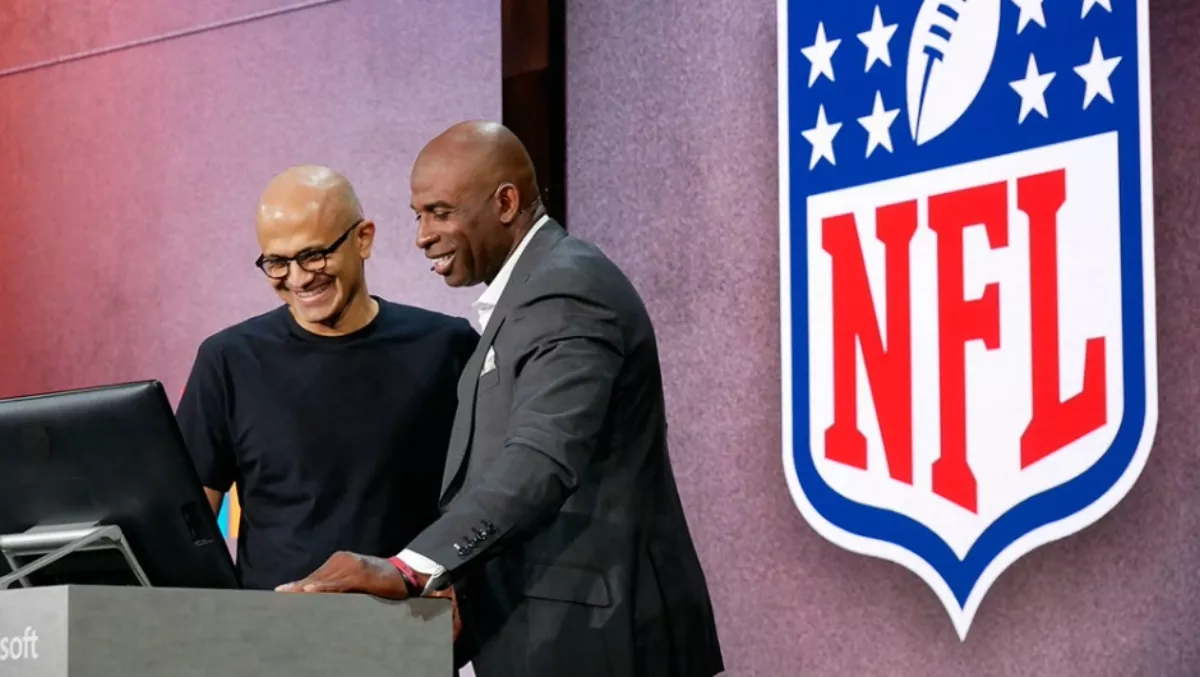 Microsoft CEO at Ignite 2016: "We have set ourselves a goal of democratising AI"
FYI, this story is more than a year old
At the Ignite 2016 Conference in Atlanta, Microsoft CEO Satya Nadella spoke about what lies ahead for the company. Of all the emerging trends and technologies, Nadella believes the future lies in artificial intelligence (AI).
"The central thesis and goal we have with AI starts with our mission, to empower every person and every organization on the planet to achieve more," Nadella says. "We are not pursuing AI to beat humans at games. We are pursuing AI so that we can empower every person and every institution that people build with tools of AI, so that they can go on to solve the most pressing problems of our society and our economy."
Nadella brought up the huge changes and digital transformation that have been driven by cloud computing and mobility, but assured that what is at the intersection of all these factors is AI.
"The ability to reason over large amounts of data and convert that into intelligence, which can then be used as handwriting recognition on Windows 10, the Windows Hello feature, the ability for your device to recognise your face or even magical new devices like the holographic computer, where you have the ability to digitally reconstruct and recognise everything that you see and then to superimpose objects in that world," Nadella says.
Nadella used the example of the printing press as a machine that democratised access to information - the next inflection point in this information explosion was 1989 and the birth of the World Wide Web.
"I was just reading this weekend a report from the IDC which says in 2015 we generated close to 10 zettabytes of data," Nadella says. "What's fascinating to me is what that report projects we will generate in 2025. We will generate something like 180 zettabytes. I mean we're getting to a point where we don't even know what to name things."
Nadella affirms that in this age of data, what has remained scarce is actual human attention and time – our ability to make sense of all of this information.
"That's really what we all need to turn our attention to," Nadella says. "We've used technology very successfully to democratise both creation of information and the distribution and access of information. And now we need to turn to technology to democratise creation and access to intelligence. That's the approach that Microsoft is taking with our AI efforts."
Nadella says the future will be around the personal digital assistant that can take text and speech input. It will know you deeply, including your context, family, work and the world around you – it will be unbounded and will go wherever you go, across any device and application.
"We are well on our way here with Cortana. In fact, we have 133 million active users across 116 countries, and they've already asked 12 billion questions. And that is what's driving the skills ecosystem of Cortana. The fact that we have these software development kits that allow developers to be able to infuse Cortana with more intelligence is what makes it even more relevant every day," Nadella concludes.
Related stories
Top stories