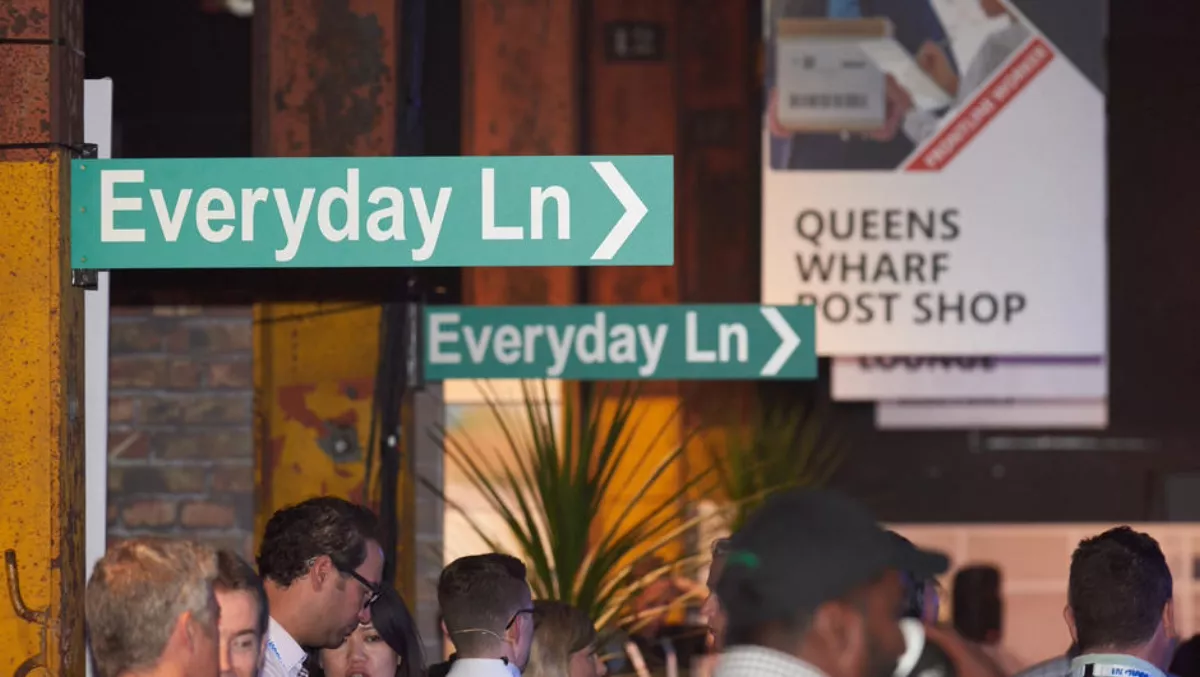 Microsoft Elevate: Exploring Everyday Lane
Thu, 1st Mar 2018
FYI, this story is more than a year old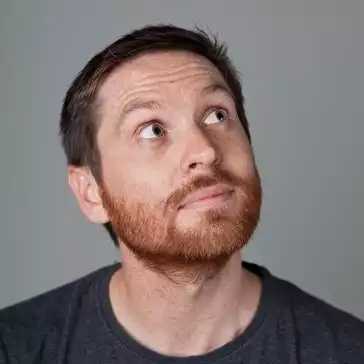 By Ben Moore, News Editor - Channel
Walking into Ingram Micro NZ's Microsoft Elevate event in Shed 10 of the Cloud on Auckland's waterfront this Thursday, it was immediately clear that something interesting was going on.
On the right was the more customary platform faced by dozens of beanbags, small ottomans and your classic seats; not to mention the holographic brain rotating above centre-stage.
Check out our coverage of the keynotes here, and our photo gallery here.
However, where it got really innovative was Everyday Lane - five booths, each with a banner that declared the name of the fictional Kiwi organisation they represented.
Attendees were invited to rotate around these booths to get a demonstration of the various real-world use-cases for Microsoft 365.
I managed to get to the education, security and mobile worker booths but missed out on collaboration and creativity.
Waitemata Harbour Primary School - Education
With attendees seated around a Microsoft Surface Hub like attentive school-kids, the demonstrators begin by outlining the three myths of Microsoft in education.
One, it is hard to manage; two, the ecosystem is not innovative; and three, it is not a platform that considers teaching and learning. In the next 30 or so minutes, they hoped to change our minds.
The standout offerings were Intune for Education, Immersive Reading, and Minecraft for Education.
Making use of intelligent cloud, Intune for Education is a mobile device management platform that lets teachers create student groups with granular control over what apps are available on their devices and even whether or not the camera is switched on.
Immersive Reading lets students set their own pace for reading, focusing on clarity of the text and building up their skills through a scaffolding approach, presenting a single line at a time, then three lines, then five.
The software can also find and highlight various parts-of-speech to help with those tricky grammar specifics - a truly innovative and equitable approach.
Minecraft for Education is designed to be an engaging and familiar way of learning to code for tweens and younger, offering a step-by-step approach that begins with teaching a robot to move through a maze, and goes right up to writing javascript directly in-game.
It even comes with every teacher's dream - pre-written lesson plans.
The myths were on their way to being dispelled by the end of this session.
Bigwood - Shears Law - Security
The moral of this session is that once you have everything on the cloud, you can access everything, anywhere with minimum fuss and top security.
Imagine you own a law firm and one of your employees leaves their laptop with sensitive data in a taxi, and that employee absolutely has to finish a presentation for a client tomorrow.
Microsoft 365 means that you can remotely wipe that computer, get a device out of the box and, after a couple of set-up screens, you will have a mirror of your lost laptop.
There were a couple of other non-security features that found there way into the demo as well - digital signing, not new but always nice to have; and Word's CV assistant that can help keep your CV up to date using intelligent cloud.
"Security and control with mobility and flexibility," they said, "that resolves the tensions between end-users and the IT department.
Queens Wharf Post Office - Frontline worker
One of the more enigmatic booths, the post office was about empowering those employees who are out and about, whether a nurse, a salesperson, or a postie.
We are told it is about making sure untethered workers "have purpose, feel connected, and most importantly, can provide insights and feedback.
First, we are shown Microsoft Stream.
Like YouTube, on Stream you can share, search and categorise videos, and it displays trending videos.
Then, intelligent cloud enters and blows YouTube out of the water
Searchable transcripts are created for all videos - a definite accessibility feature - and the AI notes which face has which voice and shows you at the bottom of the video who is talking when.
It's not easy to explain in a few words but it is a powerful piece of tech that definitely has applications beyond training videos.
Finally, we see StaffHub - an application that brings rostering, communication, task management, and document and video sharing into one place.
Workers can request time off or a shift swap, or clock in and out, all on the app - this is then automatically pushed to HR.
They can even take photos for an inspection or chat in groups or 1-on-1.
While it's an impressive piece of kit that will definitely streamline the day-to-day of staff management, the brief time of the demo meant I was left wondering how much convenience is traded for autonomy for those employees.
Overall
Seeing these features and applications 'in action', even in a controlled environment, was definitely a better experience than sitting and looking at powerpoints for another 3 hours.
What I did get to see was inspiring at best and generally very interesting.
Of course, there were features that were underwhelming (digital signing) but if you don't already offer Microsoft 365 in your portfolio it may be worth reaching out for a demo sometime soon.