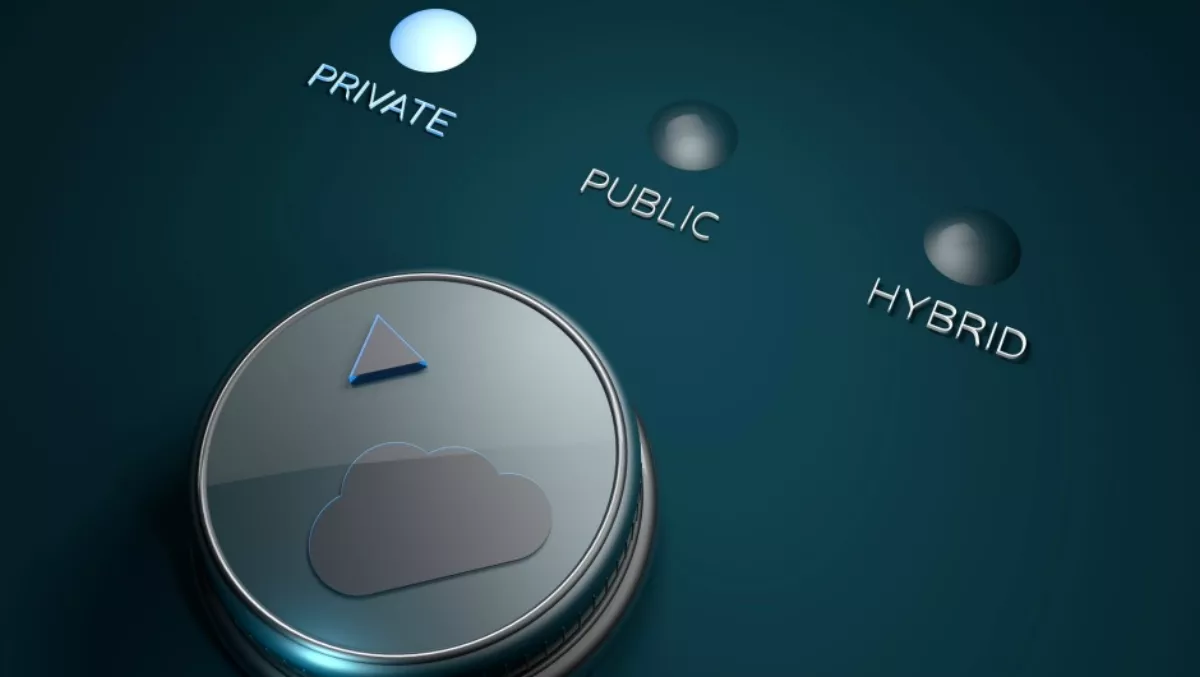 Microsoft NZ survey outlines state of play for cloud and security
By Heather Wright,
27 Feb 2017
FYI, this story is more than a year old
New Zealand's IT leader are 'desperate' for a solution to help them juggle existing legacy infrastructure and ever-tightening budgets according to new data from Microsoft New Zealand.
The vendor is urging IT leaders to start planning their organisations' digital transformation journey today – saying it all starts with a clear hybrid cloud strategy, with cloud enabling them to add scalability and flexibility without sacrificing control or security.
Dirk Develter, Microsoft New Zealand cloud and enterprise lead, says the next few years will be critical to all IT leaders as they execute plans for a transition to a modern cloud-based IT infrastructure needed to serve their digital business needs.
"Our survey shows Kiwi organisations are not likely to increase their investments in public or private-only cloud solutions, therefore reinforcing the demand for a more integrated, hybrid approach," Develter says.
The new survey unsurprisingly shows a growing preference by New Zealand IT leaders for hybrid cloud solutions, with 42% of the 100 Kiwi IT professionals saying they're already on the hybrid cloud journey.
That's a figure Microsoft NZ says is expected to increase to 47% in the next 12 to 18 months.
However, the company says a large portion are still using outdated cloud solutions, with 46% using private cloud and 12% using public cloud alone – something respondents said was largely due to the cost savings public cloud can provide, while private cloud users say their choice was driven by the need for better network security and control of data flow.
The survey also shows the increasing struggle of IT leaders to balance legacy IT needs, budget demands and the need to modernise. Fifty-six per cent of time is spent on maintenance, compliance and operational issues, with 24% spent on developing next generation digital capabilities and 20% working with business leadership on digital transformation initiatives.
'Optimising operations' was the single most important digital transformation goal for the coming year, according to those surveyed.
Develter says hybrid cloud is a natural progression for all organisations in New Zealand, regardless of their size and budgets.
"It's a tough balancing act for IT to manage both current and future digital needs of the business," he says.
"The cloud holds rich new applications which will enable better management tools, intelligent applications and advanced analytics to not just reduce cost and increase efficiency, but to also innovate and enable faster time to market.
"As such, it can't be ignored but it needs to be managed," Develter says.
But while hybrid cloud might be the next step in the journey, the survey shows most Kiwi IT leaders have 'traditional' views of the cloud.
While 71% say they would be comfortable hosting all their business applications on public cloud in the future, more than half are currently using it only for basic applications such as email and websites and just 39% use it for application development and operations.
Develter says to enable DX IT leaders need to get up to speed with modern tools of managing increasing security and complexity; gain control of infrastructure with software management tools spanning public, private and multiple branded clouds; and move quickly to an integrated hybrid cloud to gain the best of both worlds.
Driving more sophisticated workloads in the cloud to innovate, shorten time to market and maximise the potential which new digital technologies have to offer is also crucial he says.
"The transition to a digital business can be a jarring one for most businesses due to legacy systems and processes," Develter says.
"IT leaders need to have the urgency to kick start this digital journey or risk being disrupted," he adds.
Security continuing headache
The survey also shows an explosion of cloud apps, though with an estimated 223 apps being used per organisation in New Zealand, we're trailing Asia Pacific, where on average 340 apps are used per organisation.
The skills gap was also highlighted, with It leaders citing security (74%), data analytics (64%) and cloud app management (51%) as the top three skills most needed in their organisations.
Malware and data theft by cyber criminals, extortion by cyber criminals and employees connecting their own devices to company networks are driving security concerns.
Microsoft says Kiwi organisations are already using an average of 35 security products, but 70% or respondents say there is a need to invest more in IT security solutions and services and 53% agree there's a need to reduce complexity of managing the increasing portfolio of IT security solutions and services.
Microsoft is pushing its Windows Server 2016 and System Center 2016 as ways to accelerate the move to hybrid cloud.