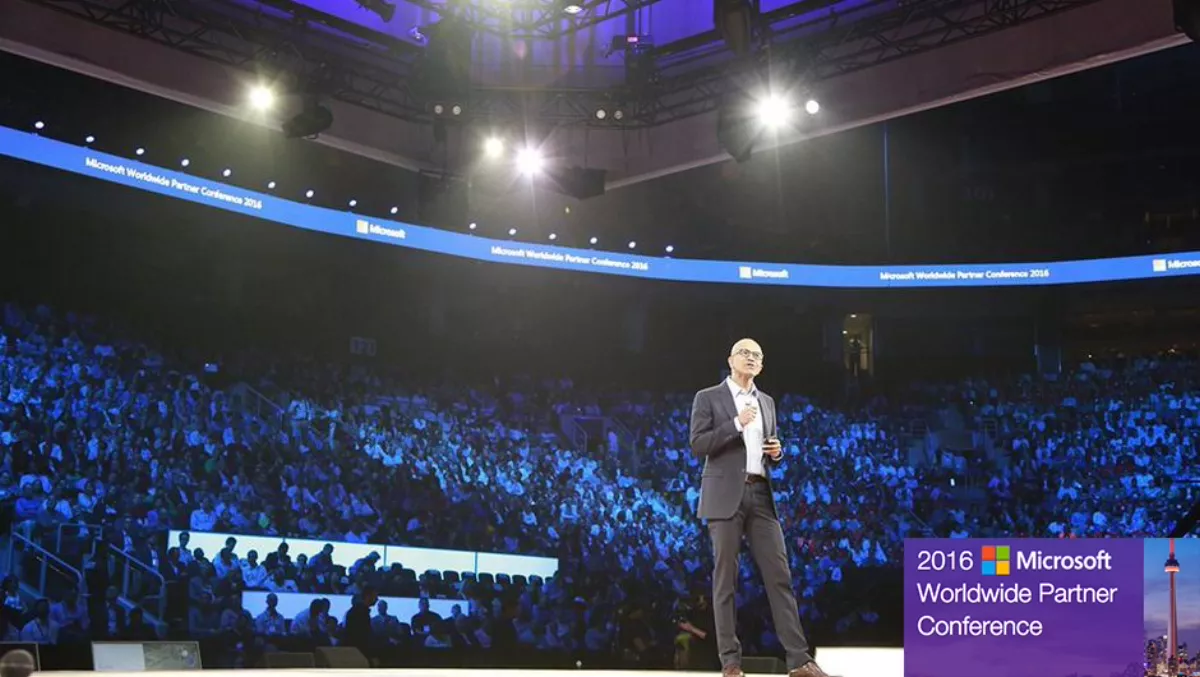 Microsoft WPC Day 1 highlights
Tue, 12th Jul 2016
FYI, this story is more than a year old
Highlights from day one of Microsoft's WPC Conference are out, championing partners, transformation and relationships.
"Microsoft has always been a partner-led company and will always be a partner-led company. It is about celebrating what our customers are able to do with technology, how they're transforming their own business. Achieving their own success and having their own impact.
"I'm so excited about Dynamics 365. You're going to have modern interfaces. Just like Office 365, you're going to be able to use these business applications everywhere. Every customer of ours now is not only looking to use digital technology but they're building digital technology of their own.
Jeff Immelt, chairman and CEO of General Electric, says "The relationship we have with Microsoft will allow us to more more quickly in places that are important for us, which is all really over the world."
"HoloLens, which is available today, we have the ability to take the analog world and superimpose in it, digital artefacts and create this mixed reality," Nadella continues.
"You can be everywhere, from anywhere. The individual customer success. It's the impact you're having in the communities that you serve. There is no place in our society for bias and senseless violence.
We at Microsoft stand with everyone who's driving positive change. Because together we want to build the society, such that it has tolerance, empathy and provides opportunity to all. Thank you all so very much, have a great WPC."