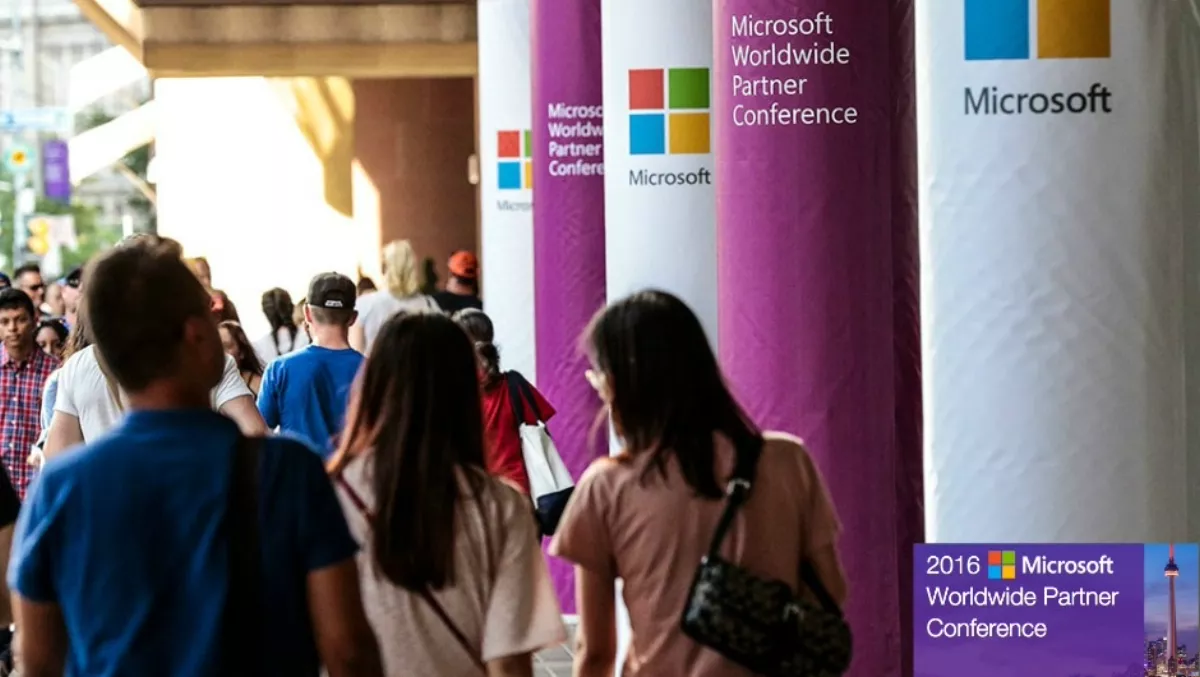 Microsoft WPC: What's in it for the Kiwi channel?
FYI, this story is more than a year old
From new subscription offerings for Windows 10 and Surface for businesses, to Azure stack delays for Azure, Facebook deals, cognitive services and mixed reality – it's been a whirlwind few days for Microsoft and its partners at the annual Worldwide Partner Conference.
Joanna Burgess, Exeed marketing manager, says a barrage of cloud roadmap announcements – Azure, Office 365, Windows 10, including Windows 10 Enterprise E3 being available via CSP – are all exciting for the New Zealand channel.
"We have a lot of questions around how Win 10 rolls out and we don't have the answers to them yet," Burgess notes.
"From a distributor point of view, obviously the availability of the new services is the most exciting thing, but the changes to the tools used to set up new resellers and customers and provision services over the last 12 months is incredible. It's like the difference between night and day," she says.
"The new tools and the updates coming very soon make it so much faster to set up new partners and customers and to provision services or update them.
"There are now great analytics that show usage of services by partner and customers, so you can engage quickly on upsel opportunities or training. A customer can set a budget for Azure services and a reseller can monitor the usage and advise the customer where they are at, rather than having to pass on a surprise bill."
Burgess says cchange was one of the key themes of this year's conference – and one that Microsoft's New Zealand partners are already well ahead in.
"The opportunities to sell services of the future require massive changes for resellers and distributors but the market opportunity is huge over the next few years for those who can retain their customers and grow recurring revenue streams," Burgess says.
"I think New Zealand Microsoft partners are well ahead of the wave in this. They have embraced the change to the cloud."
Phil Presnall, Dicker Data New Zealand general manager of sales and marketing, says the conference has reaffirmed the distributor's strategy around cloud, digital and partnering with Microsoft.
"Microsoft continue to strengthen their platform around security, innovation – Appsource being an example of that – and sustainability," Presnall says.
He says many of the announcements highlight new opportunities for Kiwi partners.
"All of the changes will drive opportunity for partners.
"It will be up to all of us in the channel to work together with Microsoft to make the most of the opportunities that present themselves over the coming months."
Presnall says the mixed reality and cognitive services 'will enable partners to develop some very cool solutions in the future'.
Mixed reality was highlighted by Microsoft chief executive Satya Nadella in his keynote, with Nadella proclaiming mixed reality – which enables users to interact with 'digital artefacts' and the real world via Microsoft's Hololens kit – as 'the ultimate computer' for channel partners to sell, presenting a huge opportunity for the channel.
In his keynote address, Nadella showcased Japan Airlines' use of Hololens for virtual cockpit and engine training.
Nadella says Hololens has brought a new medium and paradigm, where for the first itme 'we can take the analogue world and superimpose in it digital artefacts to create this mixed reality'.
"When you change the way you see the world, you change the world you see," Nadella says.
Related stories
Top stories