Partner content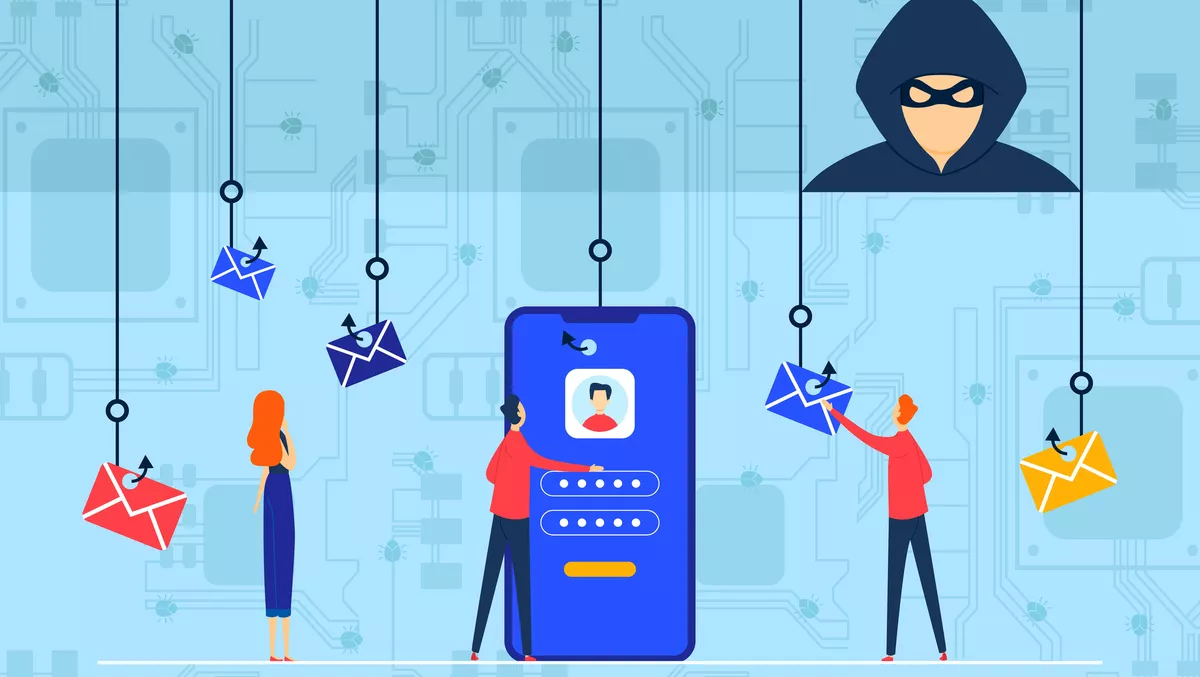 Mimecast reveals what email cybersecurity needs in 2022
When the first email was sent over 50 years ago, no one could have predicted how much we would end up relying on this technology or the security threats that would come to be associated with it.
Nowadays, cyberattacks are at an all-time high and the need for cutting-edge email security and cyber resiliency has never been greater.
Mimecast was established in 2003 and has always maintained its mission to provide cyber protection and prevent disruption at all costs, with a focus on the number one attack vector - email.
The company serves tens of thousands of customers, big and small, worldwide, making their cybersecurity its top priority, and working with them to overcome these challenges.
With the constant, unrelenting growth of the cyber threat landscape, Mimecast is always looking for new ways to fulfil their customers' needs, integrating brand protection, security awareness training, web security, and compliance, among other integral capabilities.
According to Mimecast's latest State of Email Security report, 2021 was the worst year on record for cybersecurity, and the overall state of email security is looking pretty bleak.
Furthermore, with 79% of respondents reporting an increase in email volume at their organisation, it really couldn't be happening at a worse time.
Additionally, ransomware attacks are on the rise, with 75% of companies hurt by a ransomware attack in 2021, up from 61% in 2020.
Adding to this, according to Mimecast's State of Ransomware Readiness 2021 Report, more than one-third of companies chose to pay the ransom in full when faced with a ransomware attack. The research also found that the average ransom across the surveyed countries was US$ 2.2 million.
While 96% of organisations surveyed either have a cyber resilience strategy in place or are developing one, only 47% of the respondents' companies have established a system specifically aimed at monitoring and defending against email attacks or data leaks in internal emails.
The report also notes that 8 out of 10 companies are preparing for the fallout from an attack originating through email, with 72% of respondents saying that the amount of email-based threats has increased during the past 12 months, and 96% acknowledging that their organisation has come up against some form of phishing attack in the past year.
Overall, while general awareness of these threats has grown, the cyber threat landscape is looking increasingly grim. In fact, only 38% of respondents say they currently have a cyber resilience strategy in place, compared to 49% in 2021. The increased reliance on email and other collaboration tools coupled with the increasingly treacherous threat landscape means cybersecurity professionals have redefined what it means to be cyber resilient.
There has never been a more important time to work with a strong ecosystem of alliance partners, and that's why Mimecast's newest partnership in New Zealand aims to improve cyber resilience and steer the ship in a more hopeful direction.
Specialist cybersecurity solutions distributor Chillisoft recently announced it is partnering with Mimecast to expand the company's presence in New Zealand and Fiji.
Founded in 1998, Chillisoft helps protect organisations with a range of cybersecurity products from reliable and well-respected vendors for both resellers and end-user clients in the company's target markets.
The partnership will benefit both organisations, with Chillisoft adding to its portfolio of advanced security solutions and Mimecast increasing its focus on the New Zealand and Fiji markets.
The benefits that these two companies can offer to their customers from this collaboration will deliver best-in-class security and cyber resilience to New Zealand organisations.
More about Mimecast and how organisations can become cyber resilient can be found here.
Related stories
Top stories