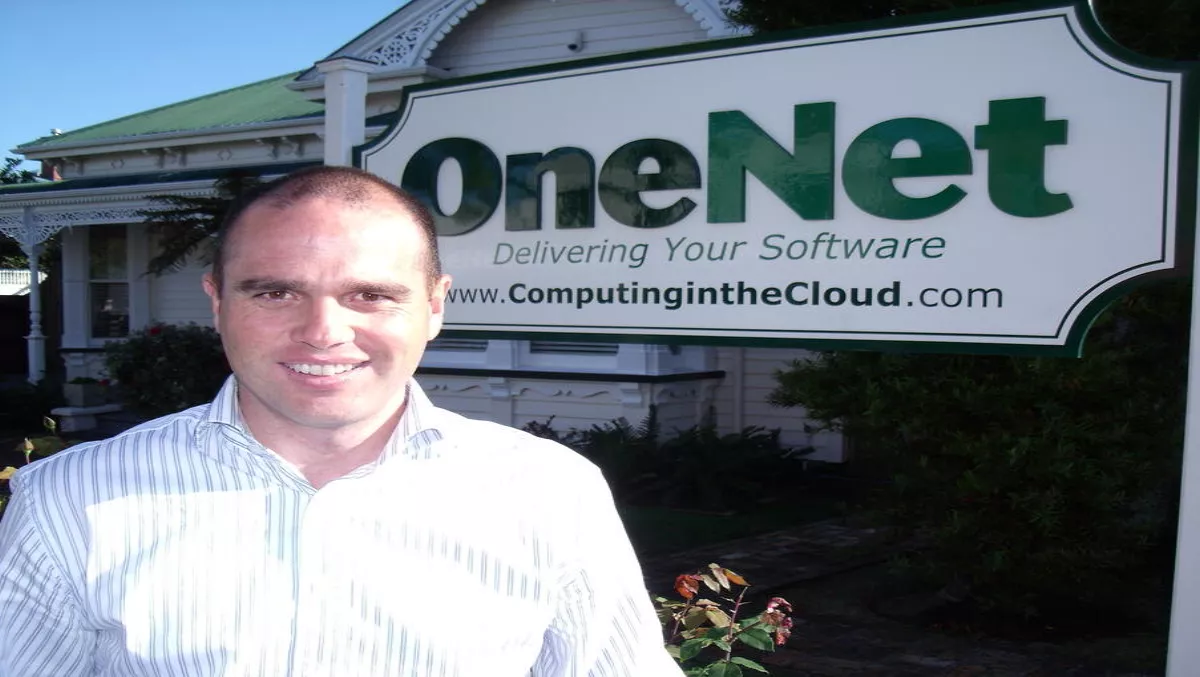 More on me: Steve Victor, OneNet
FYI, this story is more than a year old
A fascination with electronic items from a very young age has parlayed into a career in the technology industry for Steve Victor, national sales manager at cloud solutions provider OneNet.
"I was always intrigued with how things like elevators, automatic doors, burglar alarms, telephones and radios worked," he remembers.
One of his fondest memories is of his father buying a Burroughs computer, which had "No screen, just a big dot matrix printer, a desk with a keyboard screwed into it and some mechanical items underneath.
"He had rolls of thin narrow card like paper which was fed into a slot in the front of the computer machine and then the dot matrix printer would start up and print out a debtors report."
That led to an IBM desktop with an 'impressive' greenscreen which got the young Victor interested in BASIC programming.
Be that as it may, it was Victor's studies that culminated in a degree in accounting, though a few computing papers complemented these studies; an uncle in Germany who owned a business called 'Computerland' led to an OE, his first job (in Frankfurt) and a start in the technology industry.
On his return to Christchurch, Victor took a position with Dove Electronics. "They needed a purchasing cum product manager and I got the job.
"It was so much fun seeing new products arrive and customers coming into collect their new Viewsonic 20" CRT analogue monitors…which weighed 20kg," he laughs.
A 'second OE' to London resulted in an even more rewarding job with a reseller and systems integrator, before returning to New Zealand and joining Cyclone Computers in the South Island – but the lure of the big smoke was strong and Victor arrived in Auckland in 2005, soon joining fledgling OneNet.
"The company had a promising outlook and vision and the founders were already on to their third successful initiative," he relates.
Starting out as a Relationship Manager, Victor soon graduated to Business Partner Manager and then to his present position.
Working within a successful 'solution provider' is rewarding, he says. "I switched from being a product mover to service provider almost 10 years ago when I started at OneNet.
"Almost anyone can move a product, but far fewer people can provide a service around a product. You need to always remind yourself of features and benefits." It is this that clients are interested in, he believes.
A simple yet deep philosophy underpins Victor's dealings. "Always be honest and upfront. If you don't know, find out the answer before saying 'yes'. You earn a lot of kudos by saying 'I don't know' when you don't," he explains. "Also, always be happy with what you are doing and smile."
Success is easily defined; "Seeing our client base grow and getting positive feedback from them and others in the industry tells me we are on track and doing the right things.
"On a more personal level, when I meet new clients, being able to effectively convey the benefits of working with us – and get them on board - is very satisfying indeed."
Keeping active is important to Victor; "A 5 or 6 kay walk in the mornings before work is a great start to the day. I also like to get out on my old mountain bike on Sunday mornings at 7am and meet up with a work mate and ride for 45km around the quieter Auckland streets at that time of the day," he says.
"More recently, in addition to the 45 kay ride, I have been doing some shorter bike rides with my 5½ year old son along the cycle ways beside the inner city motorways which he just loves.
And what former Cantabrian wouldn't enjoy a visit to Eden Park to watch the Crusaders, "Or any other team for that matter playing, and usually beating, the Blues," quips Victor.