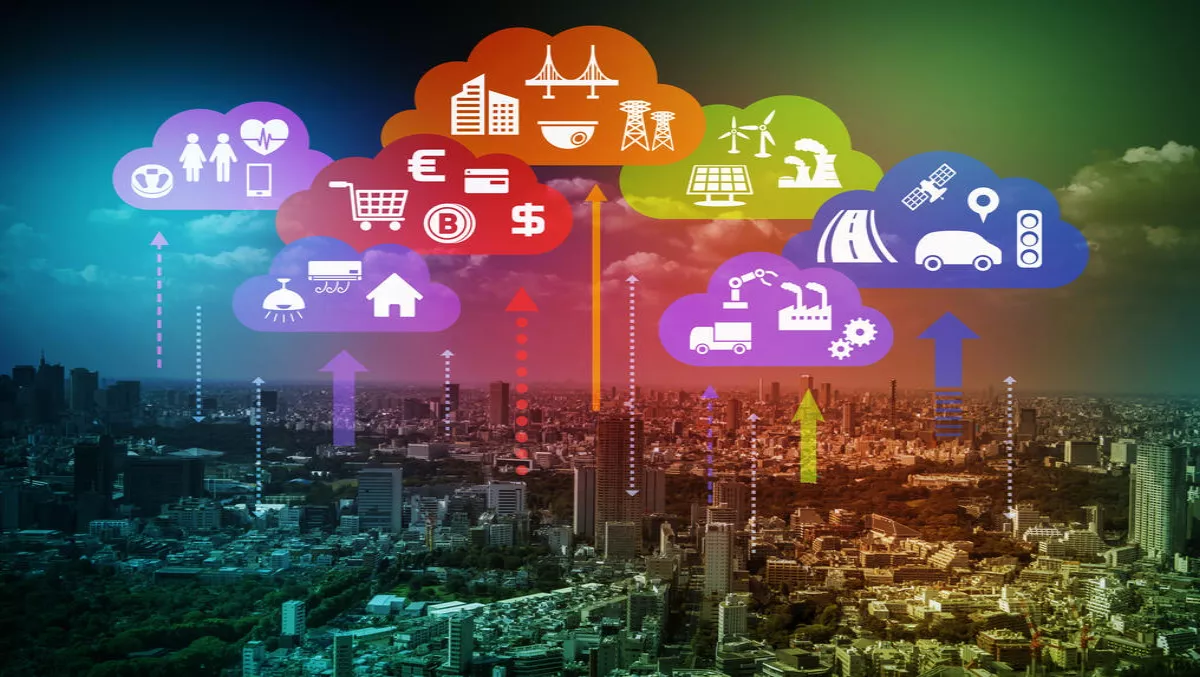 Moving mission-critical applications to the cloud
FYI, this story is more than a year old
Article by By Wang Haobai, Huawei IT Product Line senior marketing manager
Enterprises using SAP applications are increasingly looking to cloud computing to innovate their services and improve their efficiency. There is a whole host of SAP applications on the cloud (Ariba, SuccessFactors, Fieldglass, Hybris, Concur, SAP HANA Enterprise Cloud, and Business ByDesign) that can help enterprises grow their business in more innovative ways.
These applications also propel the development of Big Data analytics and mobile socialisation. The cloud computing environment facilitates enterprise innovation by lowering the cost of trial-and-error, which leads to improved customer experience and faster time-to-value.
Enterprises can also comprehensively collect, share, and manage a vast amount of operational and customer data in real time. Deep data analytics and faster response will finally put enterprises on the path towards digital transformation.
For Huawei, enterprises are of the utmost importance when it comes to cloud transformation, and customer requirements are always met thanks to the use of innovative technologies. Huawei provides deliverable and operable public, private, and hybrid cloud solutions through a unified and open cloud architecture.
These solutions are open and secure and offer an enterprise-grade performance and one-stop operations. Huawei also believes the construction of cloud ecosystems should create value for customers, and that each participant in the process should contribute.
As enterprises continue to move their mission-critical applications to the cloud, Huawei has chosen SAP services as the starting point to construct SAP application cloud solutions.
Traditional Databases Face Bottlenecks
Although in recent years new IT technologies have been used constantly, the CAPEX on hardware and databases remains high and with a slow ROI. As a result, many customers are opting for OPEX-centric infrastructures.
As more enterprises invest in cloud, the migration of mission-critical applications not only involves technological transformation but also embraces business evolution. It is actually a process to popularise cloud technologies centred on openness and collaboration, free trials, and business.
In traditional databases, rolling out new SAP services was time-consuming. Preparing to deliver a service took about eight weeks on average (from the ordering of materials). Meanwhile, traditional applications such as CRM and SCM were non-real-time, especially in configuring the overall system and parameters and in scheduling resources.
This meant that there tended to be an imbalance in SAP resource allocation between production, development, and testing systems. For instance, more resources were provided for the production system and less for the others.
At peak business times, there was resource contention in the production system, but the resources in the development and testing systems were not fully utilized. To add more application servers to the system, they needed to be deployed manually.
More nodes would be added to ensure the existing SAP business systems remained highly reliable. All of this led to what is known as 'server sprawl' and resulted in a complex, monolithic system, and the costs of maintaining the UNIX servers were huge.
In addition to this, there was a burst of new services, which brought with it tough requirements for HANA in-memory computing, taxing the existing system beyond its capacities. The infrastructure was in urgent need of transformation.
Huawei's SAP Application Cloud Solution
Huawei's SAP application cloud solutions focus on IaaS and management, moving SAP applications and HANA databases to the cloud and integrating public and private cloud architectures. Either Huawei or the carrier provides the infrastructure for Huawei's public and hosted clouds.
The infrastructure of the private clouds is built by the enterprises themselves. Huawei provides virtualization and IaaS layers, while SAP supplies applications and HANA databases that are implemented either by SAP's partners or integrators, to match Huawei's OpenStack cloud solutions.
With European industry software vendors and local system integrators, Huawei has built the largest commercial Open Telecom Cloud (OTC) for Deutsche Telekom.
Through the OTC, Huawei can provide:
10G SRIOV HPC networks

56G InfiniBand high-speed bus + SSD high-performance storage

HANA clusters that support eight nodes

High reliability (ECS Auto Recovery)

Snapshots and snapshot backup based on API; a backup recovery performance that reaches 500 GB/hour (intra-AZ)

Servers with 940 GB memory/64 vCPUs

HANA service provisioning by the Heat
Huawei and its partners have planned SaaS, which supports SAP and SAP IoT infrastructure based on HCP. SaaS benefits SAP HANA users in several ways. First, they can use Huawei and carriers' networks on public clouds, driving down TCO and CAPEX, as well as shifting from CAPEX to OPEX focus.
Second, LVM adapters support SAP HANA, so users can manage all resource lifecycles by accessing standard interfaces. Moreover, SAP HANA can be put into use in the production environment directly after it has been verified in the testing environment. Lastly, multiple access methods (Workspace, IPsec, and MPLS) enable users to run business in real time.
Moving SAP applications to the cloud provides customers with more choices, and this is Huawei's top priority. Many large multi-national corporations have IT cloud architectures built on OpenStack, and Huawei solutions can migrate SAP HANA applications to the public cloud seamlessly. Current IT environments do not need to be rebuilt.
As of now, Huawei has five R&D centres dedicated to cloud computing, with an over 10,000-strong team. Huawei cloud services serve more than 2,500 large companies, and Huawei has built 420 cloud data centers in over 100 countries and regions, deploying over 2 million VMs.
As the engine driving the integration of the public cloud infrastructure, Huawei FusionSphere OS is a commercial offering that is based on OpenStack and KVM/Xen, with a more flexible architecture. Its groundbreaking OpenStack cascading solution unifies the management of multiple data centers.
OpenStack standard API interfaces can build an open ecosystem. Huawei's experience in cloud computing and SAP solutions has helped Huawei's SAP cloud solutions win the trust of many European customers.
Related stories
Top stories