Partner content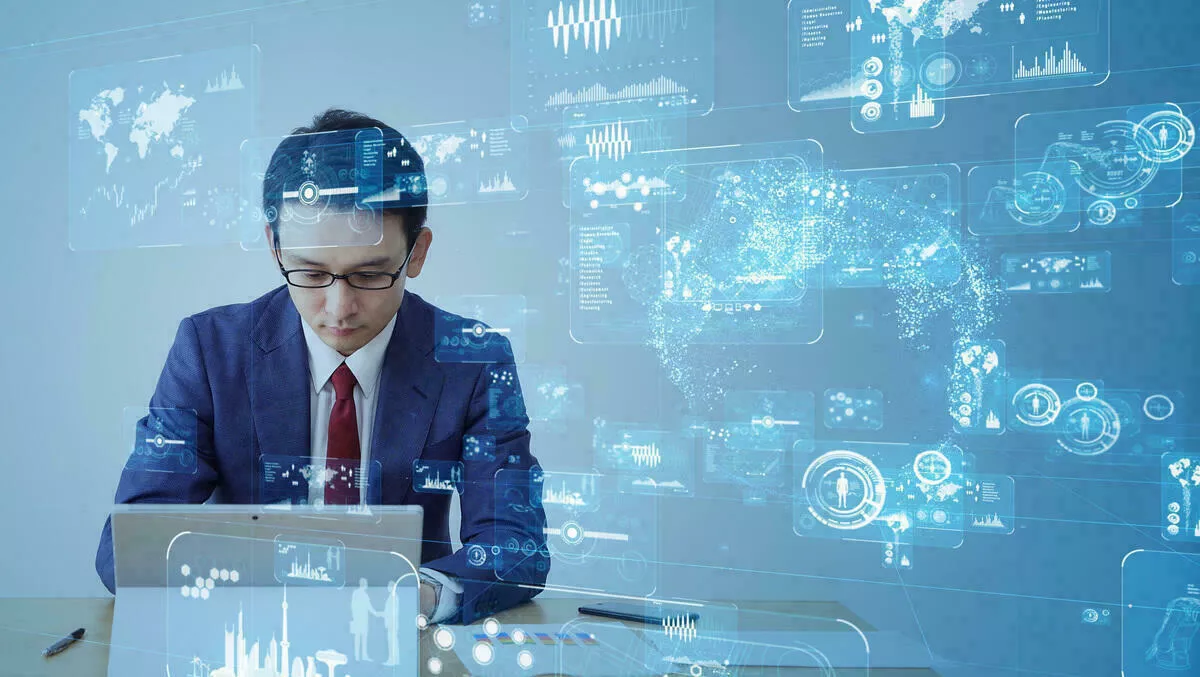 MSSPs: Deliver fast, cost-effective security services with Fortinet
FYI, this story is more than a year old
Article by Peter Saunders, Country Manager, Fortinet New Zealand
Managed security services offer resellers sustainable revenues, an opportunity to increase engagement with clients, and an even greater opportunity to bring new customers on board.
For clients, managed security services offer a fast and cost-effective security solution to eliminate gaps in their network operations, reduce the workloads of in-house IT support teams and ensure that they are fully up-to-date with the latest threat intelligence and technology.
Security consulting opportunities
By offering a managed security service, you can tap into the fast-growing security consulting marketplace.
Many enterprises know that their security hasn't kept up with their digital transformation (DX) initiatives.
But they don't know what to do about it.
Only a handful of the larger enterprises have dedicated security teams and they are flat-out already.
As a managed security services provider you can eliminate gaps in your client's security team as well.
Enhanced client relationships, more secure operations, OPEX revenues, training opportunities and constant upgrades.
Managed security services represent the future for resellers wanting to grow their business.
Fortinet – Optimised for New Zealand MSSPs
The more managed security services you can offer, the more revenue you can expect.
This is the number one reason why Fortinet is increasingly the vendor of choice for MSSPs.
Fortinet has optimised all of their security solutions – including firewalls for network, operations and application security to switches and access points - with a vision to provide end-to-end security that reduces complexity and eliminates inconsistencies.
And all can be deployed by MSSPs.
With Fortinet, regardless of your client's scale, requirements, staff expertise, network model or development roadmap, Fortinet has the solutions that you can deploy quickly for immediate benefits for the client.
Fortinet also has a team of experts in place in New Zealand to support you if you need assistance in setting up your MSSP offerings.
Economies of scale
If you provide managed security services to one client, you can easily replicate those services for others.
Fortinet has developed its Security Fabric and operations to include automation and artificial intelligence so that you can manage multiple clients from a single management console.
Further, you can set up procedures to deploy specific products, such as Secure SD-WAN firewalls for branch offices, in a zero-touch environment.
In short, the more Fortinet managed security services you offer, the cost of sales goes down, the costs of supporting individual clients goes down, and the greater your margins on services.
Springboard to greater engagement
MSSPs can increase their engagement with clients by offering new security services to protect their digital initiatives and by incrementally replacing legacy and point security solutions from other vendors.
A key advantage for clients standardising on Fortinet's Security Fabric is that they can extend their security policies beyond the core and edge and into multi-cloud, virtual and software-defined environments.
It is much easier for clients to develop, apply and enforce a single policy across their hybrid networks.
In addition, a consistent security policy allows them (and you, as the MSSP) to deploy additional Fortinet Security Fabric services quickly and easily anywhere on the network including IoT and DevOps projects.
Conclusion
New Zealand enterprises are extending their networks into the cloud.
They need to be extending their security environment in concert with each and every DX initiative.
Fortinet has the solutions to do the job and you have the opportunity to deliver those services in tandem with their DX initiatives.
Security, revenues and customer engagement. It's the model for s successful MSSP reseller.
About the author
Peter Saunders is Fortinet's New Zealand Country Manager. As such, he is responsible for driving Fortinet's continued expansion in New Zealand through building and maintaining relationships with clients, partners and staff. He understands the risks, motivations and opportunities that face New Zealand businesses as they transform their networks into 21st-century revenue centres.
About Fortinet
Fortinet (NASDAQ: FTNT) secures the largest enterprise, service provider, and government organisations around the world. Fortinet empowers its customers with intelligent, seamless protection across the expanding attack surface and the power to take on ever-increasing performance requirements of the borderless network - today and into the future. Only the Fortinet Security Fabric architecture can deliver security without compromise to address the most critical security challenges, whether in networked, application, cloud or mobile environments. Fortinet ranks #1 in the most security appliances shipped worldwide and more than 375,000 customers trust Fortinet to protect their businesses. Learn more at the Fortinet website, the Fortinet Blog, or FortiGuard Labs.
Fortinet Security Insights is a series of hard-hitting discussions of trends in the cybersecurity world, how they will affect your enterprise and what you should be doing to prepare for digital transformation.
Related stories
Top stories