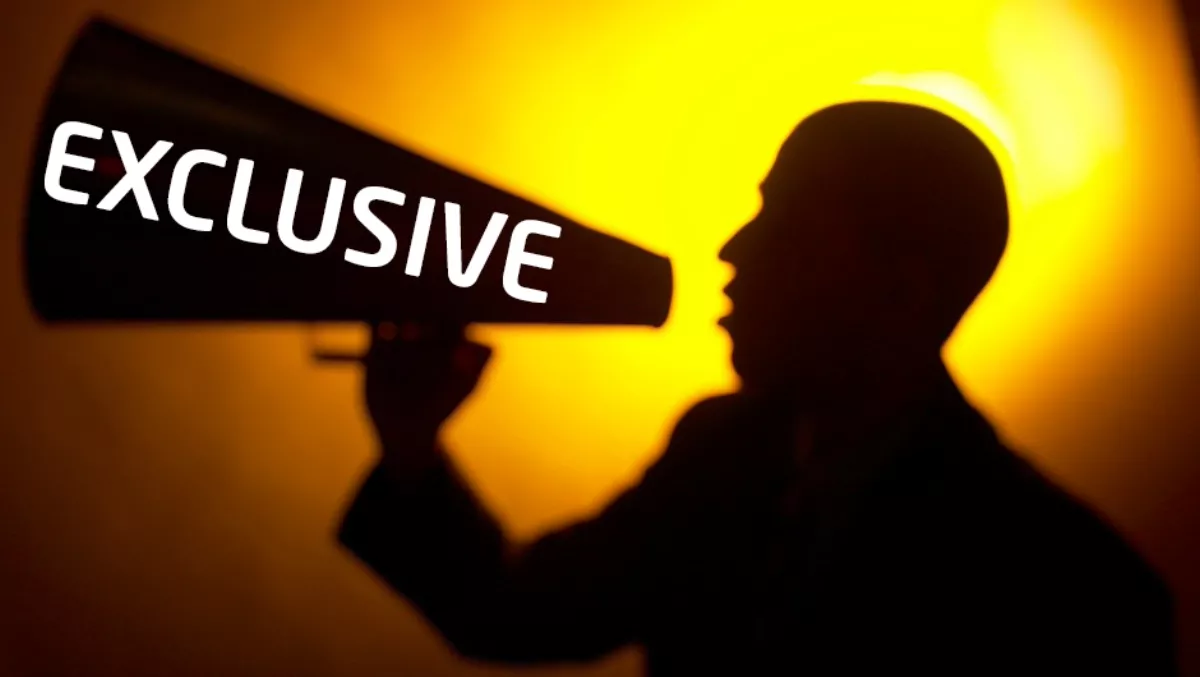 MUST READ: Exclusive Kiwi cloud channel report
FYI, this story is more than a year old
Dicker Data has been on the ICT distribution, traditional software licensing and networking scene in New Zealand for nearly 20 years, amassing a number of different partnerships including Trustwave, Citrix, Microsoft, Intel Security, Novell, Toshiba and Nimble Storage.
After bringing in $135 million in New Zealand sales this year alone, Dicker Data knows the reseller network well, building on partnerships, acquisitions, marketing and innovation to help partners and customers pave the way for new technology.
The company is keeping a close eye on cloud and subscription licensing, a move that may well be welcomed by partners and set an industry standard for reseller networks everywhere.
Annan Song, marketing manager for Dicker Data New Zealand, says a few distributors have been claiming their leadership in the cloud/subscription distribution arena.
In order to quash these claims, Dicker Data made the move to conduct the NZ Reseller Cloud and Subscription Research Report.
"The main objective is to gather relevant market insights, by conducting market research to capture necessary attributes that define 'A great cloud/subscription distributor' in the eyes of New Zealand resellers, and to build a market-centric cloud strategy," says Song.
The report underscored key findings across both subscription services and invoicing, revealing customers' preferences, actions and needs in the dynamic and fast-changing market.
Why choose subscription services?
According to Dicker Data, 53% of respondents would change vendors if a subscription model was offered by one vendor, but not by another. So what does that mean for channel partners?
Song says it means we are now reaching, or have already reached, the situation where partners could get left behind.
"Quoting/suggesting or supplying on-prem solutions only won't cut it anymore," says Song.
"Other options are becoming a must to winning business; some old vendor and end-user alliances could easily be broken in the next 12-18 months."
The report also found that those who would change vendors mainly said they would do so because of flexibility, the subscription model offered better cash flow, and because they're becoming more common.
This poses an interesting challenge for vendors, who also need to ensure subscription models are matching what their customers are looking for.
However, Song believes that if salespeople don't recognise what their customers need, then they are missing a very important point.
"Vendors need to make the transition to subscription a pleasant one for end users and understand that customers don't want to throw out all they have invested in the past," he says.
"You can't ram subscription down a customer's throat that doesn't want it; you really need to have a good rapport with your customer and see things from their point of view."
The report shows that 34% of respondents deal with channel partners whose offerings are 80-100% subscriptions and 34% of respondents deal with partners offering between 40-80% subscription offerings. Only 9% of respondents use partners with 0-20% subscription offerings, indicating that there is a clear preference amongst customers for subscriptions.
"We believe it's a huge opportunity right now. Most vendors are saying they are in the cloud/subscription game now, even though many are just starting to dabble. Once the dominant players are all in, the smaller ones must follow," Song says.
Song explains that if resellers don't offer subscriptions and what customers want, the 53% of non-loyal respondents will only increase.
Song believes that the subscription aspect is a growth area, although it may scare customers to be receiving many more transactions per month. Systematic management of this increase is important for customers to be able to navigate the purchases.
The challenges of invoicing subscriptions
Dicker Data's report also found that 15% of customers aren't sure about how their product sales are invoiced, which Song says is a result of resellers using manual invoicing.
"The thought that a sale that use to produce one invoice every 1-3 years now produces one invoice every month is daunting for many that operate manually; these resellers are looking to distribution for help," he explains.
A total of 64% of respondents would prefer to have an automated system which would reduce the time taken in administration by 25-30%, instead of receiving a 1-2% discount when buying a subscription product.
For Dicker Data, this means speed of delivery needs to be completely redefined. Song says that the actual time between placing an order and receiving the service needs to come down to seconds.
"SLAs of 2-4 hours were once considered pretty good so this is breaking new ground. People use to have to login or ring for ETAs, this will become a thing of the past as more vendors and disties adopt these systems," he says.
"At the moment not many can truly do this, the rest still require some sort of manual intervention, but even these are becoming more automated than ever. The next move is full integration with even the smaller resellers as well; it's all about removing admin cost from the whole chain."
While the report provides a great amount of information, Song doesn't believe it changes much for the distributor.
"We were always on the path of cloud/subscription, but this survey has shown us that we shouldn't slow down at all," he explains.
"New Zealand is adopting faster than anticipated and we want to stay at the forefront of this move," Song adds.
"We don't just want to dominate software subscription but device subscription as well."
The results paint a clear picture that there is substantiated demand for subscription services. Customers have indicated the need for change, suggesting that they will shop around to find a vendor that can provide the right services.
Customers are trying to free up their cash flow, reduce risk and ultimately create a better relationship with a vendor that not only keeps up with their company, but also their customers' needs.
Moving forward, Song says Dicker Data wants to align to its New Zealand customers' wishes as much as possible.
"We know that the majority of our revenue still comes from other areas but we don't want to fall into the trap of Kodak-like companies. Choosing the right vendors for software and hardware is paramount; we need vendors that are happy to use New Zealand as a testing ground or try ground-breaking ideas and not be totally stuck on the pace of overseas trends," says Song.
"We need to stay open minded and think more than quarter by quarter."
Related stories
Top stories