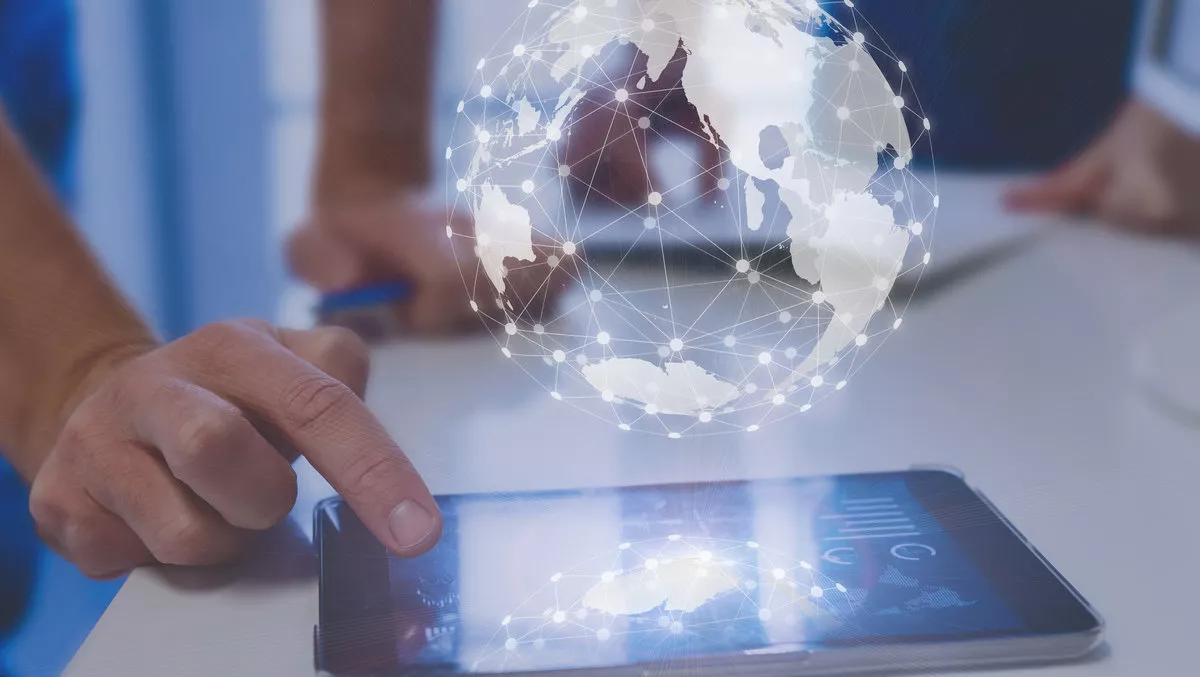 New blockchain platform for B2B cross-border payments
FYI, this story is more than a year old
A disruptive new multi-currency, Blockchain-powered platform is set to capitalise on the need for real-time B2B payment processes with its 'simplified settlement' solution.
Founded this year by a team of payment industry veterans, Global Direct is a fintech solutions business centred around payments and settlements, which is setting out to change the way B2B transactions are made across the world.
For decades, companies across the globe have struggled with issues pertaining to outdated business-to-business (B2B) transaction systems, hamstrung by lengthy processing delays, major inefficiencies with settlement procedures, and significant costs associated with chasing payments, to name a few.
While consumers are more spoiled for choice than ever before when it comes to selecting their preferred payment platform, lending to the rise of new technologies such as Apple Pay and other tap-and-go services, the B2B sector has fallen well behind, with the above-listed pain points still being felt widely by businesses today.
Headquartered in Singapore and part of the SBC Travel Group of companies, Global Direct's patent-pending technology will help businesses send and receive payments faster, and with greater transparency, delivering on the issues experienced by merchants across various industries.
Typically, B2B transactions can take an average of six days to process, the result of an outdated and inefficient system that is not only costly for businesses having to spend valuable time chasing payments but also one that is time-poor, frustrating and often lacking transparency.
In fact, according to an article by The Street in August, businesses are shelling out $2.7 trillion in chasing payments, while also paying between $16 and $22 to manually process each invoice.
This paves the way for a new era of efficient, real-time B2B transaction solutions, which Global Direct is embarking on by using blockchain smart contracts as the backbone for a range of payment products.
By utilising innovative bank-to-bank transfer and cross-border technology, Global Direct will offer a massive cost saving of at least 30% over legacy B2B payment options – something that is expected to appeal broadly to businesses.
Global Direct managing director Daryn Griggs has over 25 years experience across start-ups and payment processing, and has witnessed firsthand the need to streamline B2B payments to an entirely digital process.
"Now more than ever, with the upgrade of banking technologies and infrastructure around the world, there is a major opportunity for companies to disrupt the B2B global payments market with cost-effective, near real-time, bank-to-bank payments," says Griggs.
"We're witnessing the proliferation of the use of mobile, electronic payment platforms by consumers, and this is only set to continue, so payment providers need to take notice and capitalise on this cashless, card-less movement and offer digital solutions for businesses, too."
This is backed up by recent commentary by Fortune, remarking that a revolution is currently underway in the realm of financial services, which requires new, tech-enabled infrastructure that promises a drastically quicker, more efficient path for commerce.
Global Direct's suite of technology comprises Blockchain-powered solutions, including digital B2B payments and commission management, tour operator ticketing, and a rewards and loyalty management platform. Other products include alternate currency payment gateway and POS terminal, FX prepaid card management and digital wallets.
The company is also geared to support paying, tracking and reporting Global Internet Tax (or 'digital tax'), which many countries are now starting to implement, with others earmarked to adopt the tax in the near future.
One industry, in particular, that is set to benefit from Global Direct's B2B blockchain payment solution is the hotel and hospitality sector, which faces its fair share of challenges when it comes to the commission reconciliation process.
This unique, digital B2B platform will not only streamline hotel commission payments but also lower the cost of doing business for hoteliers and airlines, make for more transparency, eliminate the time required to chase down and verify commission payments and provide a more accurate flow of information for all parties involved.
One of Global Direct's payment products, BlocTic, is meanwhile set to revolutionise the tourism and entertainment industry with its secure and fraud-free blockchain ticketing solution, specifically geared towards tourism operators.
Purchasers can check the validity of any ticket, while operators can ensure all ticket sales are valid and legitimate – eliminating the use of fraudulent or duplicated tickets. It will also serve to decrease the time spent by operators trying to reconcile and verify ticket purchases and commissions.
Related stories
Top stories