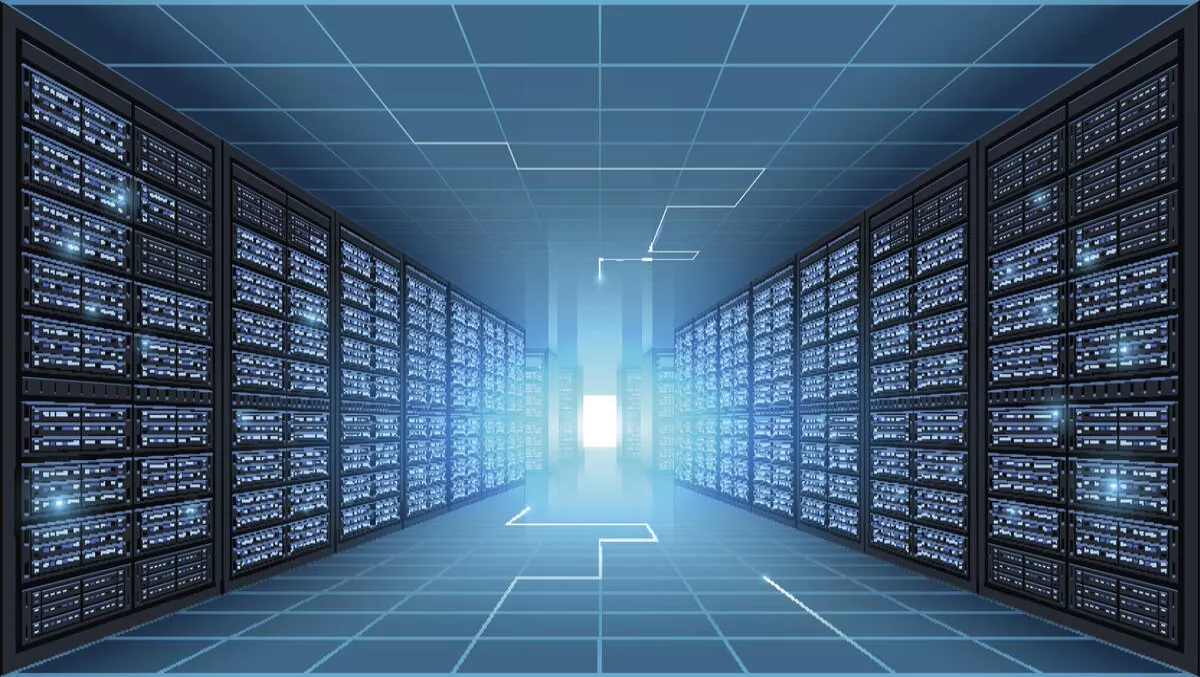 New features announced for VMware Cloud on AWS
FYI, this story is more than a year old
At AWS re:Invent 2017, VMware, and Amazon Web Services, announced VMware Cloud on AWS is expanding availability from the US West (Oregon) region to also include the AWS US East region, and includes additional VMware capabilities and support for more AWS services, making it even easier for customers to move, run, and protect mission-critical applications at scale.
"The momentum for VMware Cloud on AWS is growing rapidly, and VMware and AWS are delivering major new capabilities after only three months of availability while enhancing our strategic relationship with new integrations across our platforms," says Mark Lohmeyer, VMware cloud platform business unit vice president and general manager.
"Customers of VMware Cloud on AWS will be able to migrate application portfolios to the cloud even more rapidly with Hybrid Cloud Extension and AWS Direct Connect, while maintaining the optimal levels of performance, scale, and availability required for mission-critical apps.
Sandy Carter, Enterprise Workloads for Amazon Web Services vice president, says, "We are pleased to extend availability of VMware Cloud on AWS to the AWS US East region. Both teams have been really focused on quickly iterating to provide the capabilities that our customers have told us they want.
"In addition to the availability, networking, and security features that will further support production workloads, we're excited to extend native integrations with AWS Direct Connect.
Faster Application Migration with Seamless Portability
VMware Cloud on AWS customers have the ability to choose where to run their workloads based on their business needs.
With VMware vSphere vMotion, new L2 stretched networking features, and AWS Direct Connect, customers will be able to migrate applications from their on-premises VMWare cluster into VMware on AWS without any disruptions to the application, and without having to make any changes to the network configuration.
Customers will also be able also to use AWS Direct Connect for high-speed, reliable, and private network connectivity, supporting faster cold and live application migration with vMotion.
VMware Hybrid Cloud Extension, an add-on SaaS offering for VMware Cloud on AWS, will provide large-scale migration between on-premises environments running vSphere 5.0+ and VMware Cloud on AWS with no replatforming, retesting, or change in tooling.
Hybrid Cloud Extension will provide built-in high-performance Layer 2 extensions so customers will be able to keep the same networks, IP, and routing policies in place while moving workloads.
This eliminates the need for extensive application dependency mapping when migrating applications to VMware Cloud on AWS.
It also includes high-performance Layer 2 extensions, data synchronisation, traffic analysis, WAN optimisations, and built-in IPsec VPN connectivity that will enable secure, efficient, and effective cloud migration with no impact to application uptime.
Application availability and business continuity for mission-critical workloads
VMware Site Recovery, a new service for VMware Cloud on AWS customers, delivers protection between customer data centers and VMware Cloud on AWS, or between environments running in separate AWS data centers, referred to as Availability Zones (AZs).
With VMware Site Recovery, customers can lower capital expenditures by eliminating the need for a secondary disaster recovery site, streamline operations with automated orchestration, enable failover and failback with familiar management tools, and increase disaster readiness with non-disruptive, on-demand testing available anytime.
Scale, security, and visibility for mission-critical applications
VMware and AWS are expanding the scale, network connectivity, and security capabilities of VMware Cloud on AWS to further support the most resource-intensive applications such as Oracle, Oracle RAC, Microsoft SQL Server, Apache Spark and Hadoop.
VMware Cloud on AWS supports 32 host clusters and multiple software-defined data centers (SDDC) per organisation today, and will support 10 clusters per SDDC soon.
This will enable a single customer to support environments as large as tens of thousands of VMs.
Customer SDDC environments run on a high-performance, dedicated, and highly secure next-generation AWS hardware infrastructure.
For application teams, VMware is adding support for Wavefront by VMware, a VMware Cloud Service that allows customers to visualize, alert upon, and troubleshoot applications running on VMware Cloud on AWS.
Wavefront by VMware provides an open API platform supporting more than 80 integrations to collect time-series data from application metrics collectors such as for Java, Ruby, Python, and Go, to service metrics collectors for MySQL, Pivotal, Kubernetes, AWS, and more.
Pricing and availability
VMware is now offering one-year and three-year subscription options for VMware Cloud on AWS, in addition to the existing hourly on-demand pricing.
These new subscription options help customers lower their TCO by up to 50 percent compared to on-demand pricing.
In addition, VMware's Hybrid Loyalty Program provides discounts on the core service subscriptions to customers with on-premises vSphere, VMware NSX, and/or VMware vSAN licenses, which can further reduce the TCO by an additional 25%.
The pricing model, combined with the VMware Hybrid Loyalty Program discounts, provides customers with a path to significantly lower total cost of ownership compared to traditional data center deployments.
VMware Site Recovery is available now as a separate add-on and is priced per protected VM with hourly metering.
VMware vMotion, L2 network stretch, AWS Direct Connect, multi-cluster support, VMware Hybrid Cloud Extension support and AWS Direct Connect private connectivity to VMware Cloud on AWS are expected to be available in VMware's Q4 FY2018 which ends on February 3, 2018. All other capabilities are available today.