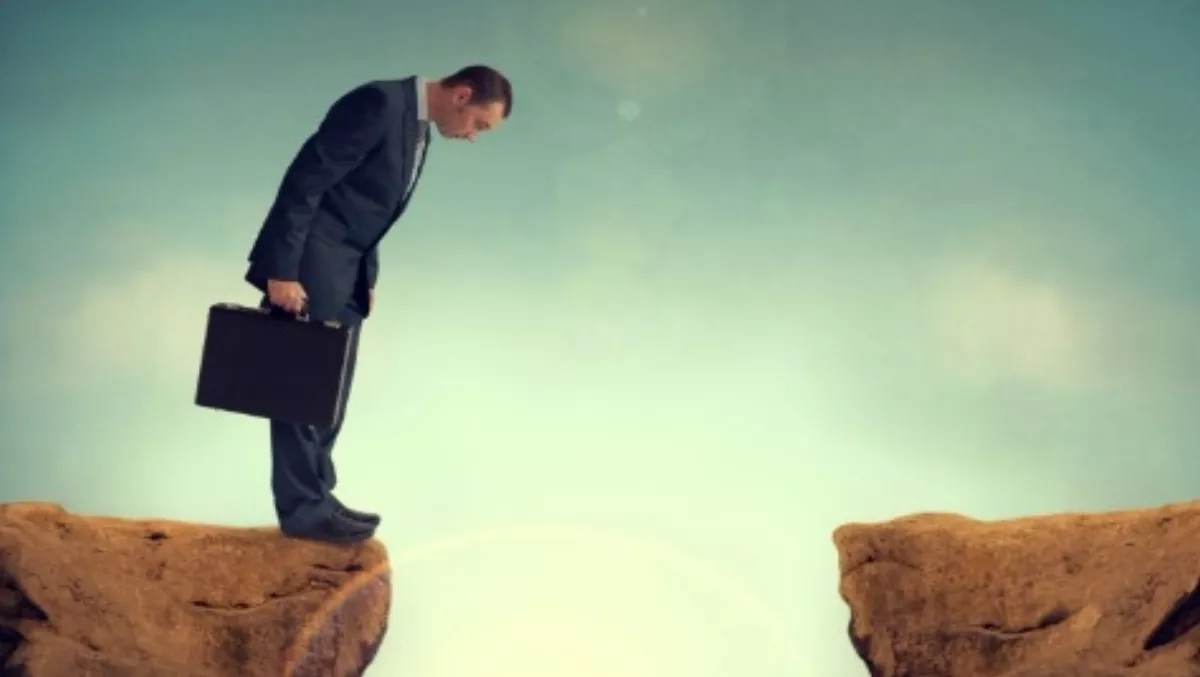 New HP programme to ease partner separation anxiety in NZ
By Heather Wright,
Tue 17 Mar 2015
FYI, this story is more than a year old
HP has pledged to help its channel partners through its upcoming split into two companies, launching the 'Partner Navigator Program' to help ease separation anxiety.
HP says the new programme will help distributors and the reseller network maintain business continuity through the separation, which will see HP Inc and HP Enterprise become two separate entities.
The vendor says 'resourced' Partner Navigators – named partner employees within HP's largest, operationally complex direct partner businesses – will work directly with HP Partner Account Operations Managers to address each partner's 'unique operational needs'.
"With resources including dedicated HP Partner Support Centres, the HP Partner Navigator Program will enable all HP authorised partners to continue to deliver the operational excellence and high standards their customers have come to expect," HP says.
Meg Whitman, HP chairman, president and chief executive officer, says the company remains 'laser focused' on maintaining commitment to the channel.
"HP is helping partners maintain business continuity and, at the same time, capture market opportunity through a services-centric, outcomes-driven approach," she says.
All HP authorised partners will have access to HP Partner Support, support centres expanded to handle separation and operations related questions. The HP Unison Partner Portal will remain the 'go-to' resource for all support tools and information for partners, HP adds.
Regional Escalation Centres will also being available, HP says.
The upcoming split, which takes force November 01, was front of mind for many attendees at the recent HP Sales Odyssey partner event in Auckland.
Sales Odyssey drew a record number of HP partners this year, with nearly 200 turning out for the event.
Oliver Hill, HP New Zealand channel sales organisation manager, attributes the high number in part to the HP split and partners wanting to hear more about how it would impact them and their business.
He says the two units have been running as separate businesses locally for 'a long time'. "So the split is not as major as if someone hadn't known the organisation as well.
"They've always had separate account managers, separate rebate plans... so there's not a lot of change."
Hill says channel partners, however, will be more important than ever for the two new companies. "We're looking for them to be the glue that holds [the two companies] together," he says.
For partners who have a strong relationship with only one side of the business, Hill suggests talking with the other side in the run up to the formal split.
"We've had a very good run for the last 18-24 months," Hill says, noting that the company attained its highest ever PC market share in calendar Q4, garnering 42.6% share.
"And the vast majority of that is through the channel."
"We really value their support and the success we see in market share is really their success."
London calling
Meanwhile, Hill says HP New Zealand's next big promotion is a step up again from last year's Race to Monza. This time around, partners will be offered the chance to head to London for the Rugby World Cup, in London Calling.
Hill says HP will be taking 36 partners to London for five days.
The promotion has also been expanded to include print as well as PC sales.