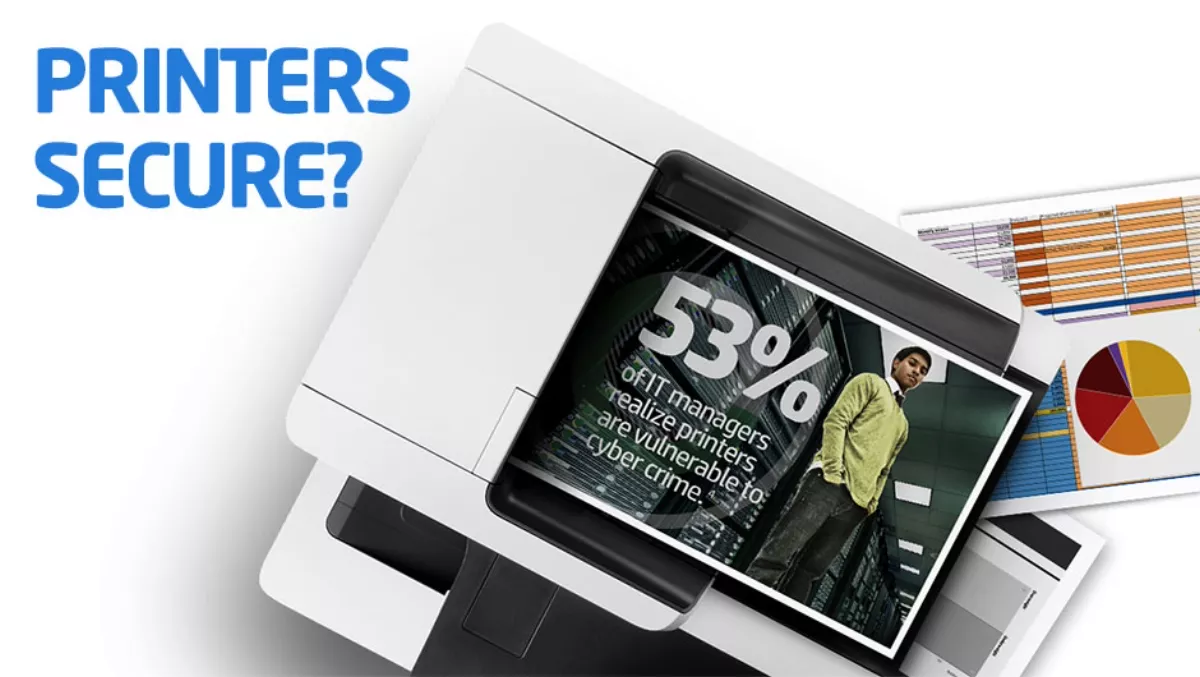 New HP technologies to protect printers from exploitation
By Sean Mitchell,
Thu 7 Apr 2016
FYI, this story is more than a year old
HP is ramping up security in printing, with the launch of its HP Secure Managed Print Services – along with a range of 15 new business printers.
The company says the new HP Secure MPS offering enables security experts and channel partners to help customers secure their print environment with the strongest protections available in the industry.
This new level of consulting and expertise is available to co-develop a comprehensive print security plan with clients.
The launch comes as HP updates its JetAdvantage Security Manager software to enable greater visibility into what firmware updates have been applied across an HP printer fleet. This visibility and central firmware updating will assist greatly as new threats are discovered and compliance requirements required.
HP claims they now have the world's most secure printers, with self-healing capabilities. This technology is called HP Sure Start, which validates the integrity of the BIOS on the printer and if it's been compromised in any way, it restores from a Safe Golden Copy and restarts the device.
The technology has been in use in its computer ranges for some time but only came to its printers in late 2015.
Beyond Sure Start, the printers themselves include many security options including port lockdown, whitelisting and run-time intrusion detection.
In addition, data encryption is available across its business printer range to better protect confidential data and HP Enterprise printers can now be monitored for malicious activity by SIEM tools.
Combining the new Secure Managed Print Services offering, the updated JetAdvantage Security Manager software and technologies built into the printers like Sure Start, HP believes it is uniquely positioned to protect this crucial part of a business network.