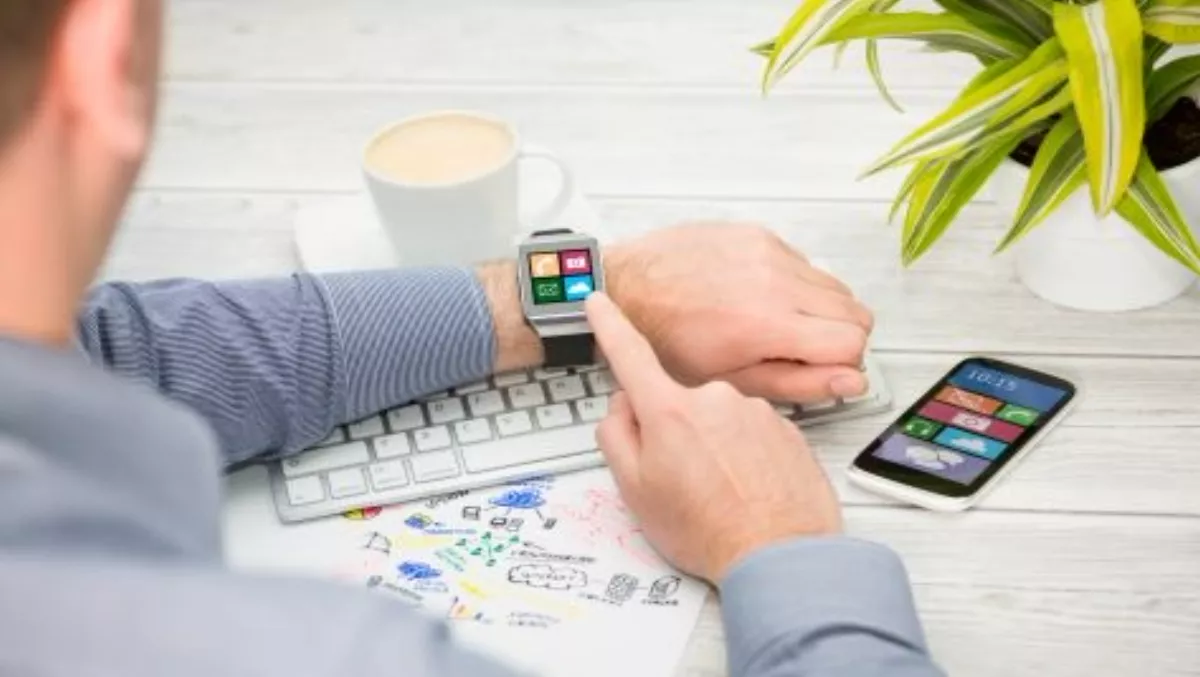 New models and partnerships crucial for wearables
By Heather Wright,
Thu 13 Aug 2015
FYI, this story is more than a year old
Service-based models and vertical market partnerships will be crucial to push wearable technology to the mass market, according to Frost & Sullivan.
The research firm says while the fledgling wearable devices market currently caters to a niche customer base, improvements in devices and newer, interesting use cases will accelerate the transition to mass market proliferation.
A key area will be the healthcare industry, where Frost & Sullivan's Growth Opportunities in the Global Wearable Devices Market report says wearable devices will play a large role, delivering improved healthcare services through real-time, remote patient monitoring and post-surgery rehabilitation.
Shuba Ramkumar, Frost & Sullivan information and communication technologies senior research analyst, says wearables will extend beyond fitness tracking to include two-way communication between the user and the healthcare ecosystem.
"Though a number of applications currently address the business to consumer market, wearable devices will eventually offer support to healthcare institutions by sharing real-time data collected by the consumer," Ramkumar says.
But the road ahead won't be entirely smooth.
Ramkumar notes that the increasing use of organic LED screens, advanced sensors and the complex functionality on wearable devices will intensify battery power concerns.
The possibility of inaccurate data generation could also affect customer uptake.
The implementation of strict privacy and security laws will also be crucial as embedded sensors continuously collecting data break down context barriers by bringing that data into common social and physical spaces.
"Data regulation laws require communication between technology vendors, legal institutions and governments to determine the future of wearable device data," Frost & Sullivan says.
"In the long-term, energy harvesting and wireless charging technologies will reduce battery issues, helping wearables to capture the interest of consumers," Ramkumar says.
"Assuming battery and data accuracy issues are resolved, the real value of wearable devices will accrue as part of the internet of things ecosystem, enabling communication of data across devices."
Ramkumar says pursuing alternative business models will sustain customer interest in wearable devices.
"Service based models and enterprise or vertical market partnerships will be especially effective in pushing wearable technology to the mass market."