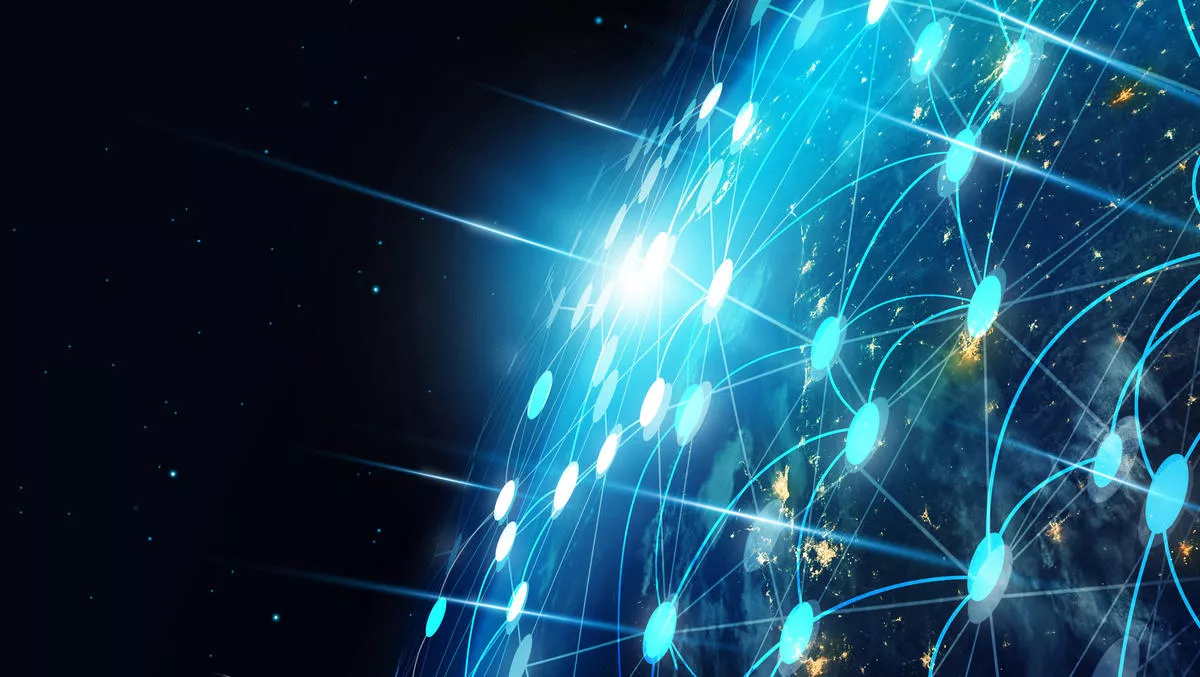 New report praises Oracle's multi-cloud capabilities
Thu, 4th Jun 2020
FYI, this story is more than a year old
Multi-cloud environments are becoming the de-facto cloud strategy among a majority of US businesses that have moved their applications to the cloud, but a new report by Omdia Consulting analyses the strengths, weaknesses, opportunities, and threats of running workloads in Oracle Cloud Infrastructure.
The report shows that managing multi-cloud infrastructures is creating new challenges that many companies are struggling to surmount.
Key findings from the Omdia SWOT report include:
More than 52% of businesses report the inability to move workloads between clouds is slowing their adoption of cloud computing
The alliance between Oracle Cloud Infrastructure and Microsoft Azure plans to speed up cloud adoption, by offering businesses direct interconnection between these two clouds, integrating identity management, and honouring a collaborative support agreement
Oracle's open, enterprise-grade cloud architecture provides businesses with near-zero downtime and no cost to onboard and offboard users and offers the most comprehensive sets of security standards and customer support services compared to competing cloud vendors
While most cloud infrastructure vendors offer companies an environment on which to run their mission-critical applications without having to manage a data center, invest in hardware, or install and update software, those vendors' service, pricing, and support plans can vary widely.
Oracle Cloud Infrastructure has built a reputation for reliability and companies are guaranteed more than 99.99% availability uptime and fewer than four minutes per month for maintenance work, the report says.
Such high availability is particularly important, because banks that can't process high-speed financial transactions or retailers who aren't able to synchronise their eCommerce websites with their on-hand inventories and point-of-sale data, can lose revenue, frustrate customers, and damage their brands.
Multi-cloud alliance
The Oracle and Microsoft partnership announced in June 2019 enables joint customers to deploy mission-critical enterprise workloads that span both Microsoft Azure and Oracle Cloud Infrastructure environments.
Such customers can run Azure analytics and AI, for example with Oracle Autonomous Database on the same workload.
This not only makes it easier for companies to have a backup cloud to aid in disaster recovery but also to split up workloads so that data architects and application developers can choose their preferred environments and tools.
The Oracle and Microsoft alliance also removes the burden of managing multiple service orders, networking configurations, and data transfers from different clouds across workloads.
Security
The range of standards that Oracle provides compliance with is one of the most comprehensive among the leading cloud providers, according to Omdia's SWOT report.
While currently compliant with ISO 27001, SOC1, SOC2, PCI DSS, HIPAA/HITECH, FedRAMP Medium, and FedRAMP High, Oracle Cloud Infrastructure also follows a media destruction process adhering to NIST SP 800-88r1 and DoD emergency destruction and secret classification standards.
A new feature in Oracle's Gen 2 Cloud is Isolated Network Virtualization, which isolates physical network interfaces and cards from each other, isolating an attacker who has gained unauthorised access to the network.
Customer support
Approximately 80% of Oracle's customers stay in the Oracle Cloud for between one and three years, and 21% of them commit to three-year subscriptions, according to Omdia's SWOT analysis.
Companies running their workloads on the Oracle Cloud Infrastructure Free Tier can get an enterprise-level support package, which includes two Oracle Autonomous Databases with powerful tools like Oracle Application Express (APEX) and Oracle SQL Developer, two Oracle Cloud Infrastructure Compute virtual machines, block, object, and archive storage, load balancer and data egress, and monitoring and modifications.
The report also shows more than 50% of Oracle's customers increase their spend once they have moved to Oracle Cloud Infrastructure, and the rate of new customers moving to Oracle Cloud is more than 150% year on year.
Other notes from the report
While the OCI Portal and customer/technical support is available in 28 different languages, the OCI documentation is available only in English. This could provide non-English-speaking users with difficulties if they want to access information that is only available in the documentation.
Oracle is not as well established as many of the cloud providers, which might deter some enterprises from considering the Oracle proposition.
However, between the 2017 Cloud Services Provider Omdia Decision Matrix and the 2019 version, Oracle improved its relative positioning, closing the gap on the overall leader to approximately 12 percentage points (it was greater than 20 percentage points in 2017).