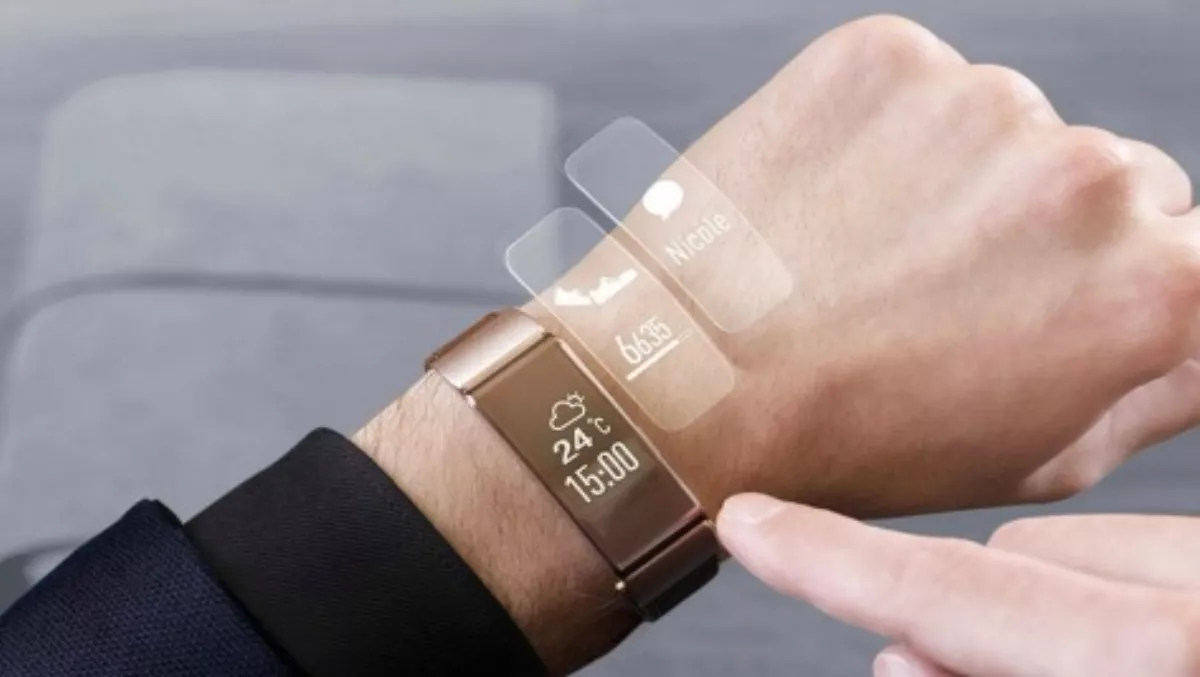 New Zealand: Huawei's TalkBand B2 is here
By Catherine Knowles,
Tue 30 Jun 2015
FYI, this story is more than a year old
Huawei's TalkBand B2 is now available in New Zealand.
As the second generation of the TalkBand series, the B2 was created at Huawei's Paris design centre and echoes the design of the Huawei P8 smartphone.
The device has a HD OLED (Organic LED) touch screen within an aluminium holster. It is certified IP57 water and dust resistant.
The TalkBand B2 is available in black, silver and gold. Black and silver variants feature a watchband in TPU material while the gold variant has a leather strap.
Designed to be a smartphone companion, the TalkBand B2 has improved fitness tracker functionality, synchronisation with mobile devices, and Bluetooth connectivity.
A six-axis sensor can identify and record activities accurately and detect duration and quality of sleep.
The pop-out Bluetooth headset for the TalkBand B2 has been improved from the first generation.
It has dual-microphone noise reduction technology and smart detection to identify when the earpiece is removed from the wristband, allowing calls and media to be routed to the TalkBand B2.
The TalkBand B2 is also equipped with a pager to help locate a lost or misplaced smartphone through vibration or ring tone alerts.
When connected to a Huawei P8 smartphone, the Talkband B2 can be used as a remote device to capture images through the P8.
The B2's battery life lasts up to five days, supports up to six hours continuous call time, and offers 12 days of standby time on a single charge.
The TalkBand B2 supports devices with Android 4.0+ and IOS7.0+.