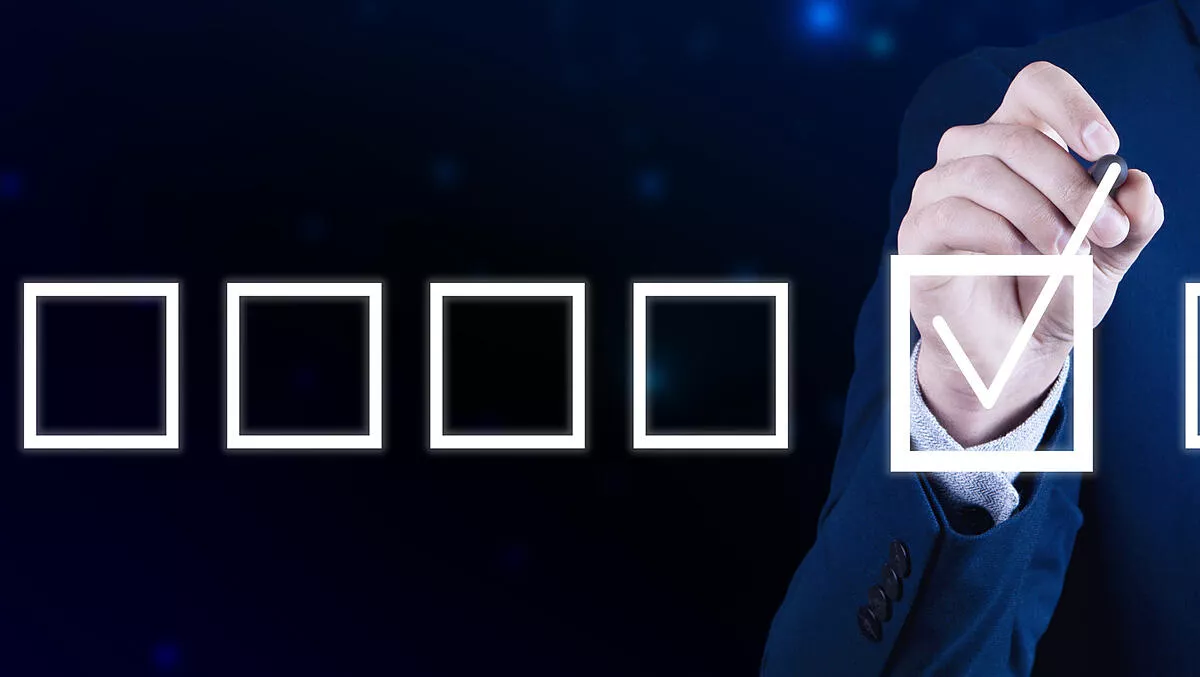 Nintex adds checklists to Promapp solution
FYI, this story is more than a year old
Nintex has added checklist capabilities in the company's visual process mapping and management solution, Nintex Promapp.
The checklists in Nintex Promapp provide visibility into the status and progress of any mapped process while ensuring that procedures are well documented, responsibilities and handoffs are clear, and new opportunities for efficiency and effectiveness are highlighted.
Checklists keep all participants notified when their input or participation in a specific process is required, reducing potential lags or breakdowns at key points and allowing users to append notes or files that relate to process completion.
With Nintex Promapp, process maps are stored in a central web-based repository that becomes the organisation's process system of record and are easy to access and update. Checklists provide a vehicle for feedback and suggestions for improvement.
Users can log documentation and comment, and receive notifications when exceptions occur or a process breaks down.
Checklists also simplify auditing, while time-stamped completions provide granular insight into process execution.
Nintex Promapp is rapidly being adopted across industries because it engages teams collaboratively in a visual, easy-to-use cloud-based solution that lets them own, map, and manage the processes they know best.
Another recent enhancement to Nintex Promapp is Nintex Workflow Generator, which leverages natural language processing (NLP) to enable business users to instantly create sophisticated workflows – bridging the gap between process experts and automation experts by simplifying the creation of automated workflows with clicks, not code.
"Nintex Promapp is the foundation for anyone seeking to achieve process excellence by making it easy to map and document all processes in the enterprise," says Nintex Promapp product director Shaun Field.
"Our new checklists make it a snap for everyone involved – especially cross-function and dispersed teams – to see what's been accomplished, what comes next, and who is responsible."
Nintex acquired the New Zealand-founded Promapp in July of 2018.
Headquartered in Auckland, New Zealand, Promapp was founded in 2002 by Ivan Seselj and is co-owned by Richard Holmes.
This is the third release of a new capability by Nintex this year, with January seeing the introduction of RPA Central, a set of enterprise-grade robotic process automation (RPA) capabilities, and a new gallery of process templates to help organisations automate a range of business processes using the process mapping and management, robotic process automation, and workflow automation capabilities of Nintex Process Platform.
The same month, Nintex was also named a Leader by Aragon Research in its 2020 Tech Spectrum for Workflow and Content Automation based on an evaluation of 12 providers.
In Aragon's report, Nintex was recognised for its continued leadership in WCA and has also received the firm's Workflow and Content Automation Innovator Award for four consecutive years.
Related stories
Top stories