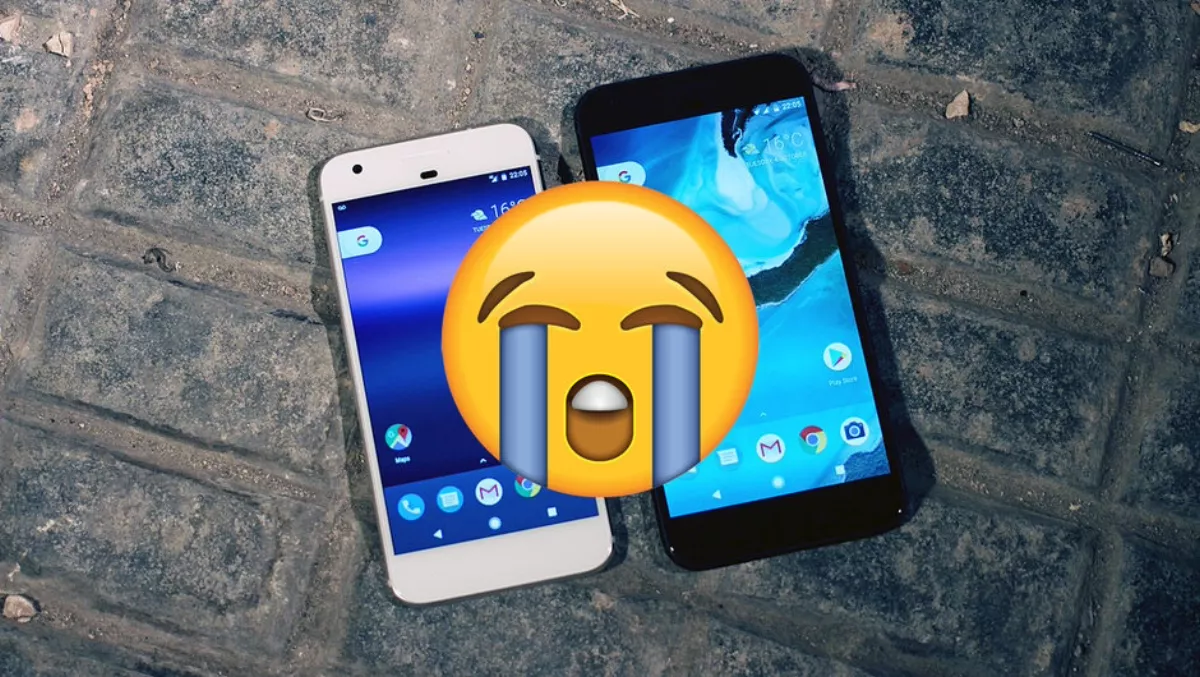 No Pixel 3 for Kiwis - Why the snub, Google?
FYI, this story is more than a year old
The latest version of Google's much-hyped and beloved Pixel phone is set to be released across the globe in the coming months, but not in New Zealand.
The Pixel 3 is to be released across the ditch to our Aussie mates on November 1 but not to us, despite our global reputation as an early adopter of new technologies.
The USA, Japan, India, Taiwan, Singapore, the UK, Canada, France, Germany, Ireland, Italy, and Spain have all been at least named as being on the release list. But not NZ.
With its suite of desirable features, including a cutting-edge camera, an AI integrated voice assistant and wireless charging, there are many Kiwis who would love to get their hands on the tech.
A Google PR representative responded to an inquiry with, "At this stage, there is no news to share for NZ."
When pressed for details about why the phone is not being released to the NZ market he responded, "No particulars to share I'm afraid."
The phone's price point also makes it attractive, retailing from AU$1199 (NZ$1315), a big factor for price-sensitive Kiwis.
It's worth noting that Google's online store for New Zealand is highly limited in what is available when compared with the Australia store.
We only have access to the Google Wifi and Chromecast products, while Aussies get phones, a range of smarthome offerings, Google's VR headset, plus a range of accessories to support these offerings.
At a time when Google is working on expanding into the APAC enterprise market, it is difficult to understand why it is neglecting a country of people that are proven to be enthusiastic supporters of technological innovation.
Brand loyalty is won when the consumer feels that they are appreciated by the organisation, and if Google wants Kiwis to buy into their ecosystem, it needs to show that it has at least considered New Zealand's place in the global technology market.
UPDATE
Spark, Vodafone and 2degrees have now all responded to our enquiries.
Spark
"We're eagerly awaiting the arrival of Pixel into New Zealand though Spark has no current plans to stock the Google Pixel 3 at this stage, we're always working with our partners to bring a broad range of devices to the New Zealand market."
Vodafone
"It would be best to direct this question to Google. Reason being is that they're still selecting when and where they plan to proactively launch their products into market and take a number of factors into account which they would best be able to explain."
2degrees
"We know there's real interest in this and it's fair to say we regularly chat with Vendors and would be keen to bring the Pixel 3 to market when Google are ready."
In addition, some of the users on this forum have pointed out that despite no official release date to be found, it was insinuated at Google I/O that the Pixel 3 would be hitting NZ shelves by the end of the year, but that the company were waiting to roll out their Assistant in NZ offering before releasing the Pixel 3.
Seems like it's just a matter of our market not being important (profitable?) enough for Google to make us a priority.
Editor's note: I am aware the image is not a Pixel 3 but they haven't even released an image of it to us.
Related stories
Top stories