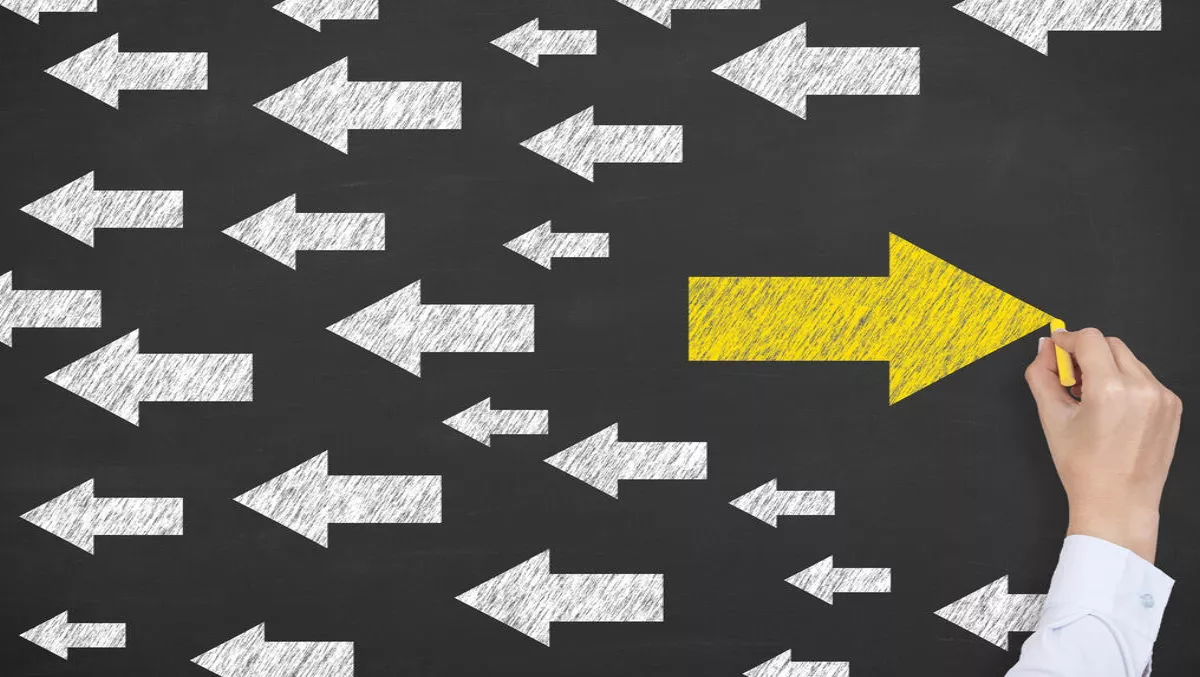 Nokia's Global Services business makes progress in reinventing itself
Thu 13 Oct 2016
FYI, this story is more than a year old
With communication service provider (CSP) capex expected to be flat with a negative bias through 2020, which is when 5G is expected to provide a small uplift, vendors like Nokia find themselves challenged to grow their top line and increasingly tested to drive margin increases.
With that said, Nokia's Global Services executive team presented a viable strategy at its Services Analyst Day to survive and thrive amid the adverse market environment. Three key pillars are central to Nokia's Global Services strategy: expand into a select group of non-CSP verticals to drive top-line growth, extend into niche areas of the IT market to participate in CSP transformations, and drive profit stability and incremental margin growth via extreme service delivery automation. TBR believes concurrent progress in each of these areas will enable Nokia's Global Services business unit to offset CSP spend declines and deliver roughly flat revenue while driving incremental margin improvement and profit increases through efficiency gains in service delivery
Event overview
Nokia hosted a select group of industry analysts at its annual services-centric event, where the company's Global Services executive team provided a strategy and portfolio update as well as a progress report and vision on key initiatives such as service delivery evolution. Nokia also hosted representatives from three of its customers at the event, who each presented on how their companies are leveraging Nokia's products and services to implement network solutions for CSPs (Bouygues Telecom) as well as solutions for non-CSPs in the areas of public safety (EE's Emergency Services Network) and transportation (AlpTransit Gotthard Ltd.).
Day 1 of the event consisted of presentations from Nokia's Global Services executives and customers as well as demonstrations and tours of the vendor's Interoperability Lab and Bell Labs facilities at its campus in Nozay, France, while Day 2 included a series of one-on-one sessions with members of the executive team in Paris.
Impact and opportunities
Automation
Service delivery evolution via automation remains a critical, overarching component of Nokia's long-term strategy. The goal is to eliminate human error and transition repetitive tasks to software robots and/or streamline processes to improve speed and quality, of which efficiency gain is the outcome. Though cost reduction is a major factor in pursuing automation, Nokia also notes the improvement in service quality and consistency, which can differentiate the vendor versus its peers and drive more value for its customers.
Nokia is progressing in its automation initiative. The vendor is leveraging an internally assembled team of over 500 people who are dedicated to service delivery improvement, harnessing the creative power of Bell Labs for idea incubation, and repurposing best practices from the IT ecosystem to build its automation platform. Nokia has several initiatives in the works on its evolutionary journey to an automated service delivery foundation, and the vendor appears to be progressing in building out its AVA platform (which stands for automation, virtualization, analytics), which lies at the heart of its automation initiative.
Non-CSP opportunity
Nokia is targeting four non-CSP verticals in its quest to grow its services business. Those verticals are public sector, energy/utilities, transportation and large technology enterprises like banks. Nokia views Internet of Things (IoT) as a key conduit into the enterprise, where it can leverage its networking heritage and existing portfolio to help enterprise customers implement and operate IoT environments. Nokia also intends to continue wrapping services around its carrier-grade infrastructure products purchased by non-CSPs to drive revenue growth. Though CSP spend is flat to declining, some non-CSP verticals are expected to increase spend over the next few years to pursue IoT and leverage digitization, which will require transformation.
One key issue Nokia will face in the non-CSP space is the need to unseat incumbent technology providers in the enterprise market, like Cisco, which already has credibility with these customers and has a robust install base in these areas.
End-to-end credibility opens door to CSP transformation
Nokia has blended the fixed networks, IT and multivendor expertise brought by Alcatel-Lucent with its own competencies to better position itself for CSP transformations. Nokia now has credibility across fixed and mobile domains, shortlisting the vendor to be considered for end-to-end, multidomain CSP transformations to softwaredefined architectures as well as for managed services contracts.
Managed services becomes a growth business again
Though cost reduction remains the major driver of managed services engagements, Nokia is moving up the stack, bringing to market a variety of managed services that are geared toward helping operators implement transformation and their journey toward virtualization. Specifically, offerings are centered on cloud operations (Everything as a Service), analytics and network security. The intention is to help CSPs transition their operations to the cloud by leaning on Nokia's competencies
Development of professional services is critical for revenue growth
With the market for deployment and maintenance services expected to decline through 2020 due to the impact of post-peak LTE spend and NFV/SDN, Nokia is focusing on an area of the telecom infrastructure services market that is expected to grow over the next few years: professional services. Nokia's strategy is to drive growth in this area via its transformation consulting as well as network planning and optimization (NPO) offerings, which have all been enhanced by prior acquisitions. 5G will be a catalyst to drive NPO and systems integration growth, while NFV, SDN, IoT and cloud drive transformation consulting.
Professional services tend to provide attractive margins for vendors, but the challenge is how to scale professional services in a repeatable fashion to leverage benefits. It is here where process efficiencies and analytics will play a role in gaining operating leverage of Nokia's professional services resources.
Demarcation line drawn in IT
Nokia intends to play selectively in the IT market and will leverage partnerships to round out its portfolio. The vendor is targeting three areas within the broad IT market: telco cloud, data center services, and transformation consulting. Though Nokia intends to provide some products to support its entrance into the IT space, it is the services opportunity that is relatively large for network vendors because CSPs will need to integrate their network and IT environments to fully realize the benefits of virtualization.
Conclusion
Nokia is in the process of reinventing how it delivers services, which will be critical in optimizing its organization to profitably support CSP and non-CSP transformations. Nokia's push to extend deeper into the non-CSP and IT spaces appears to be measured and not an overreach. Though this diversification will drive some incremental growth, TBR believes the best-case scenario for Nokia's Global Services business is to obtain relatively flat organic revenue through at least 2020 as the broader services market remains subdued. With that said, the business will place more emphasis on service delivery evolution through automation to stabilize and incrementally grow the bottom line.
Article by Michael Sullivan-Trainor, executive analyst and Chris Antlitz, senior analyst at Technology Business Research