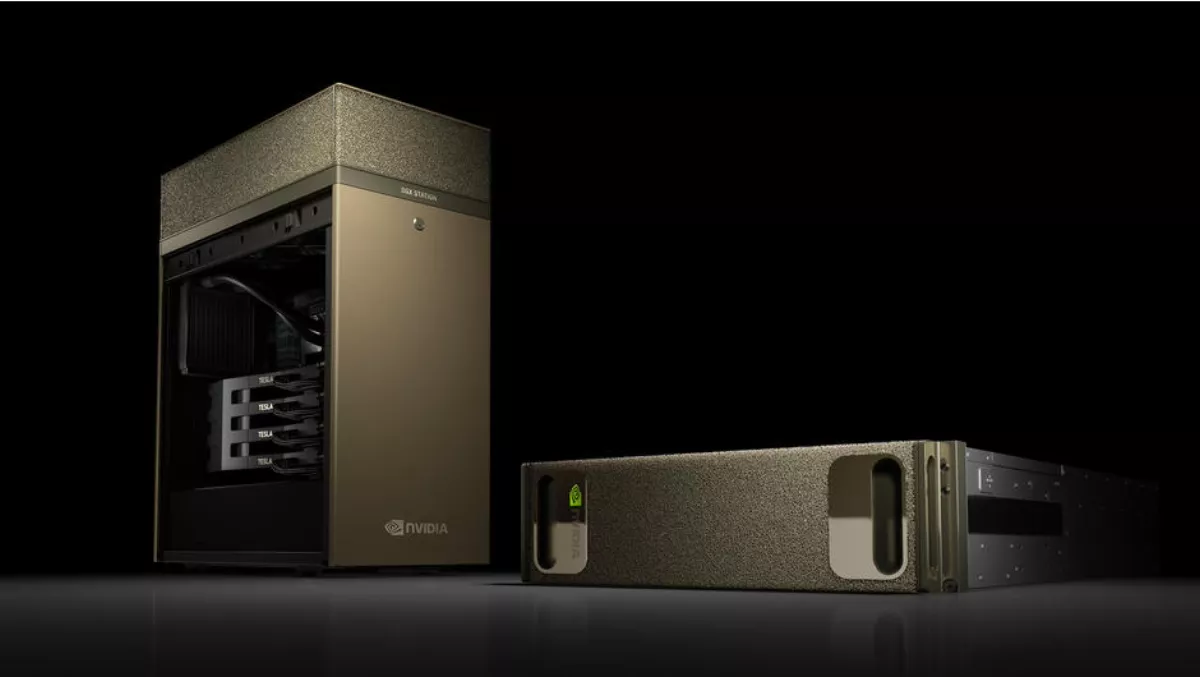 NVIDIA's GPU supercomputer for the office
FYI, this story is more than a year old
NVIDIA has developed a supercomputer designed specifically to fit into an enterprise office environment.
The DGX Station offers the performance of a data center, but without the noise and the mess that often comes with it.
It is a deep learning supercomputer that provides twice the performance of the most powerful workstations available.
"DGX Station is very quiet in the office thanks to its liquid cooling. And it's superfast - it boosted the speed of our deep learning training by 170 times," says SAP Leonardo Machine learning ML business network head Frank Wu.
Chris Klein, lead architect for DGX Station at NVIDIA, was tasked with building a supercomputer for the deskside that could draw power from a normal wall socket, use plug-and-play GPU-accelerated software and operate not much louder than a whisper.
Crafting DGX Station required NVIDIA engineers across a number of disciplines to work together on this purpose-built, one-of-a-kind machine for deep learning.
"This could not have been accomplished at a normal company with work silos. Everybody had to be committed," says Klein.
"An undertaking like this had never been done before."
In order to develop the DGX, supercomputer specs had to be squeezed into a desktop-size box.
It is powered by four Tesla V100 GPUs, NVLink interconnect technology, 128GB of GPU memory and 20,480 NVIDIA CUDA cores, delivering 500 TFLOPS of deep learning capability.
In order to be appropriate for the office, it requires it to be water cooled, or risk being as loud as a running dishwasher.
The industry standard for air-cooled workstations is about 45 decibels - the DGX managed to hit 35 decibels, the volume of typical office ventilation systems.
"With the NVIDIA DGX Station, we see a 3x reduction in training time, while maintaining over 90% accuracy in our real-time, multi-sensor event detection and classification solutions for telco, IoT, security, defence and Smart Cities," says AI systems maker KickView co-founder and CEO David Ohm.
Aside from the leading-edge hardware, the DGX is paired it with NVIDIA's deep learning software stack, which ports to DGX-1 and gets monthly updates from its deep learning and software engineering teams, so performance gets better over time.
Related stories
Top stories