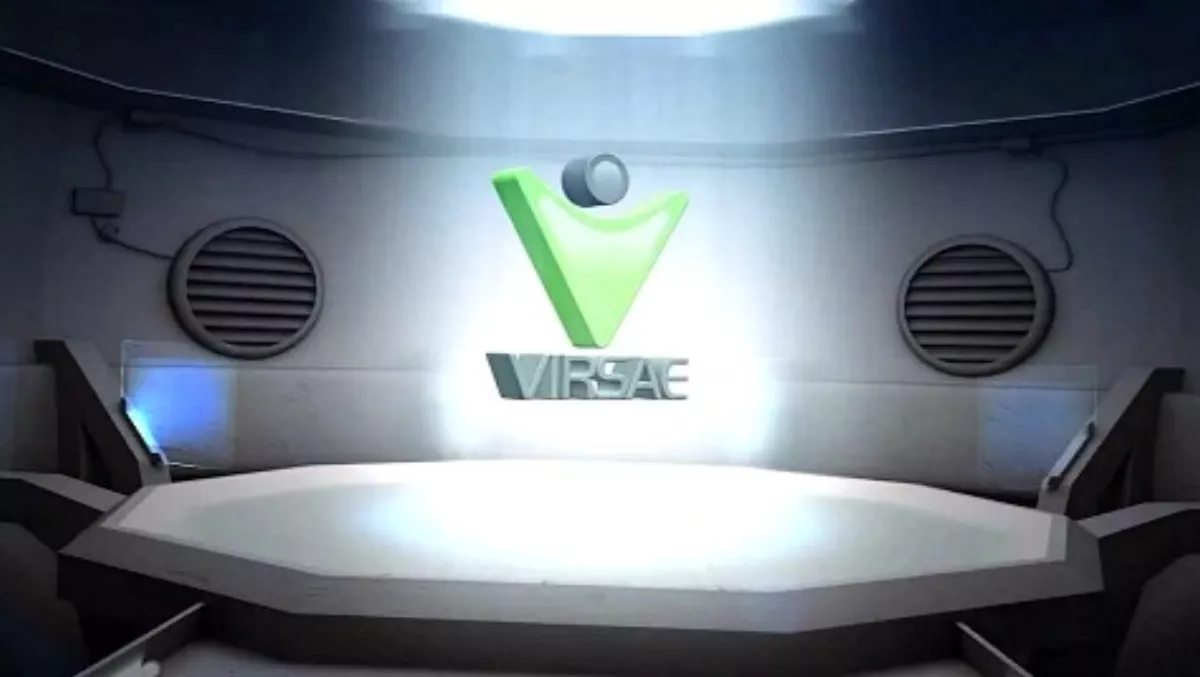 NZ-based Virsae gears up for global growth
FYI, this story is more than a year old
Virsae, the Auckland-based cloud services provider, has announced it's looking to raise $3 million from equity investors to accelerate growth internationally.
Virsae provides cloud-based applications that manage unified communications and call centre environments, and was developed and launched in 2013 by unified communications specialist Agile.
The provider plans to use new capital to drive product development and bolster sales teams and partners in the USA and UK.
To date the company has been fully funded by Virsae shareholders and company management.
At present, 85% of Virsae's seven-figure revenue is from international markets. The company has more than 30 staff, including a team of New Zealand-based developers, and its flagship product Virsae Service Management (VSM) processes more than two billion transactions a month.
In preparation for the company's first external equity raising, Virsae has appointed professional director and ex-investment banker Mark Cross to Virsae's board of directors. Cross has also taken a stake in the company.
According to Virsae, the global unified communications services management market is worth an estimated $2 billion, and this is where the providers sights and firmly set.
Virsae has an indirect sales model, and partners are a crucial component of this. More specifically, large systems integrators are important to Virsae as they resell VSM as part of their managed services to corporates.
The provider's largest US partner Arrow SI alone manages communications for an estimated 10 million end-users.
Tony Jayne, Virsae CEO, says while Virsae lacked the profile of cloud businesses such as Xero, its aspirations were just as bold.
"We're on a mission to grow a global business at the forefront of cloud-based unified communications service management.
"This new multi-billion dollar category is largely untapped as businesses recognise the need for specialist toolsets to maintain reliable enterprise communications," says Jayne.
"This is a very exciting stage of our development. Now that voice is firmly entrenched in the IT network, IT managers require specialist tools to understand and manage their communications platforms.
"However, traditional IT service management tools don't go deep enough, and Virsae is one of a few service management vendors dedicated to managing voice and unified communications," he says.
Jayne says Virsae was built from the ground up for cloud delivery, a rarity among unified communications monitoring companies.
He says Virsae's cloud-based software-as-a-service model is geared for unlimited scale and emerging categories, and Microsoft Azure delivers the capacity to cope with skyrocketing transaction volumes as well as supporting a low-touch, one-to-many service model.
"At the centre of VSM is a data and analytics platform that captures unstructured data and presents it as contextually relevant information that drives customer decisions. It is very much the engine room for big data and the internet of things," he says.
Virsae has recently experienced a string of successes.
Earlier this year the provider signed up Westcon Group to distribute VSM to resellers in Europe, the Middle East, Singapore, Australia and New Zealand.
Virsae has also cemented re-sales agreements with large international technology providers, including Arrow SI - a subsidiary of NYSE-listed US tech giant Arrow Electronics, Altura - based in California and one of the largest communications solutions and services organisations in North America, and Azzurri Communications based in the UK.
Local customers include government agencies, large manufacturers and retailers, and insurance provider IAG.
Virsae is Agile's second successful software company spinoff. In 2009 Agile sold software division Agile Software to unified communications giant Avaya.
Related stories
Top stories