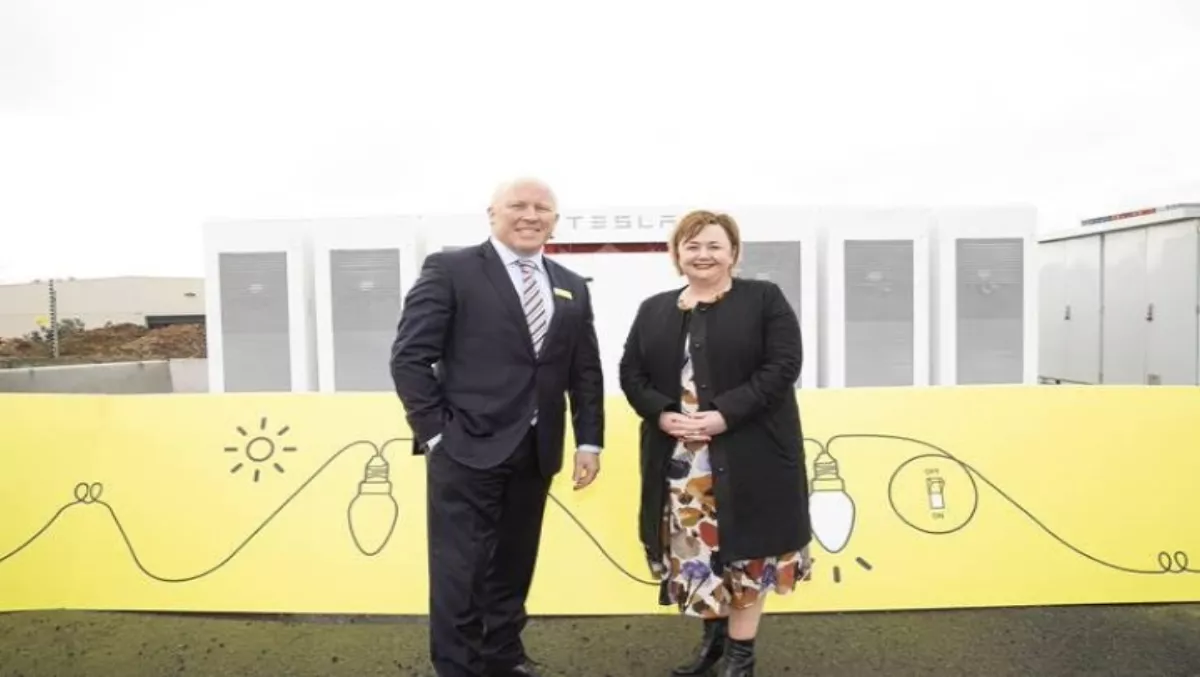 NZ joins future of energy with battery facility launch
FYI, this story is more than a year old
New Zealand's first grid-scale battery storage facility was launched in Auckland by the Minister of Energy, Dr Megan Woods today.
Tesla's Powerpack battery, commissioned by Mercury at their Research and Development centre in South Auckland, is part of an ambitious project to test the direct integration of battery energy storage with New Zealand's electricity grid.
The energy company will also gather learnings around trading energy storage, and the relationship of stored electricity to the renewable hydro and geothermal electricity sources in its generation portfolio.
"Battery storage is a fast-developing technology with the potential to support our country's existing globally-envied renewable electricity supply," says Mercury chief executive Fraser Whineray.
"Mercury's mission is energy freedom for New Zealand and everyone who lives here, and this means offering new ways that sustainable energy is provided. Advances in battery technology are also fundamental to electrification of cars and trucks; they're all part of the same energy ecosystem."
Mercury has invested nearly $3 million in this project, to learn more about how battery storage can more efficiently and flexibly use current generation capability to meet consumer's demand peaks, in tandem with New Zealand's large renewable energy storage in hydro lakes.
The potential scale of a grid-connected battery storage facility at Mercury's South Auckland site next to the national grid is 100MW, comparable in output to a medium-sized geothermal or hydropower station.
This could power 30,000 Kiwi homes during a two-hour peak on a winter's evening.
The battery's location next door to the national grid's 'main highway' into Auckland means learnings from the trial will ultimately contribute to the security of supply for Auckland's homes and businesses.
"We are really pleased to have worked with Mercury to enable this innovative project to operate on the grid," says Transpower operations general manager John Clarke.
"We see battery storage as playing an increasingly important role in providing a reliable supply of electricity in New Zealand, as we increase our reliance on wind and solar to generate our electricity. We look forward to continuing to work with Mercury throughout the trial and gather key learnings to enable the transition to New Zealand's sustainable energy future."
As battery solutions evolve, making larger scale storage economic, this technology could effectively smooth demand for the electricity that powers New Zealand, leading to reduced reliance on non-renewable generation to support times of high demand.
Related stories
Top stories