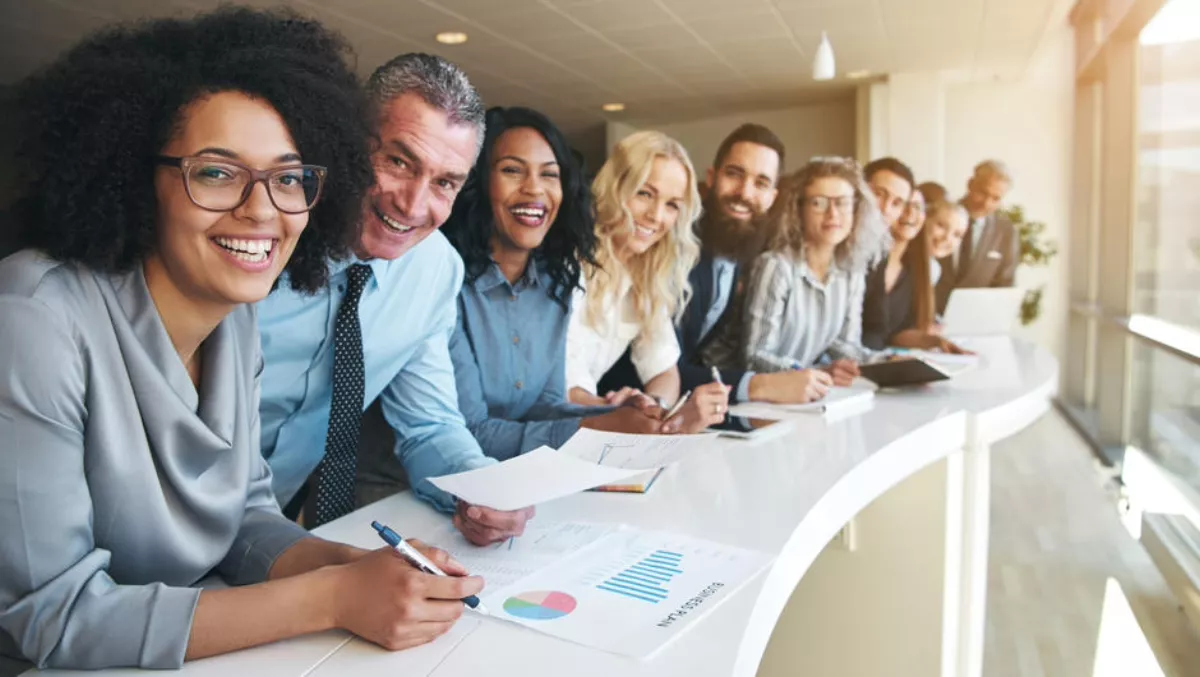 NZ's first ever employee experience awards coming this June
FYI, this story is more than a year old
Humankind is launching New Zealand's first ever Employee Experience Awards in 2018 in partnership with Joyous.
The EX18 Awards will be launching June 3 to celebrate Kiwi organisations who are delivering exceptional experiences to their people, with the overall winners announced November 8.
Humankind and its employees are working with 450+ businesses and have won multiple business growth and professional services awards, including being recognized in the Deloitte Fast50 in 2015.
"In April 2018 IBM announced the end of the Best Workplaces programme," says Humankind founder Samantha Gadd.
"After 18 years of celebrating the Best Workplaces in New Zealand, there is no other targeted awards event, celebrating great employers and workplaces. EX18 is the inaugural event in which we have the vision to grow into a highly sought after and successful national event. Our vision for the future of this event is to host a black tie dinner for 500 people – attracting the most ambitious and visionary organisations, sponsors and PR opportunities.
"Measuring engagement of employees on an annual basis has been proven ineffective. Instead, focusing energy on building employee experiences and seeking continuous feedback from employees is what the most successful organisations in the world are doing. Well designed EX drives productivity and leads to great customer experiences, and therefore accelerates business growth. In short EX = CX - as Richard Branson says, look after your people and they will look after your customers."
Gadd believes that the best workplaces in the world have the best employee experiences in the world.
In addition to this, successful organisations understand that employee experience drives customer experience and therefore better commercial outcomes.
For these reasons, Humankind is excited to share their views on what employee experience is and, more importantly, what businesses can focus on to improve their employee experience and achieve business success.
Joyous director Mike Carden says that he delighted to partner with Humankind on launching the EX18 Awards and sees this as a natural fit for his company.
In 2006 Carden founded Sonar6, a Human Resources SaaS business which won numerous awards including PWC Hi Tech Emerging Company, Deloitte Fast 50, and Gartner Cool Vendor.
More recently, he founded Joyous, a dedicated employee experience platform.
"Partnering with Humankind and launching the EX18 Awards is a super exciting opportunity for us to celebrate the growing recognition and importance of employee experience within business," says Carden.
"Using our pulse survey questions, crafted by experts, will give businesses a fantastic opportunity to not only gain feedback from their employees but also give them the opportunity to open conversations with their employees on how they are really doing."
The award categories are designed to celebrate the best employee experiences in New Zealand, supporting employee value proposition and helping businesses to attract top talent in the future.
They celebrate forward-thinking professionals who recognise the value of EX within their organisation, superb EX Initiatives made up of great ideas, and the organisations and people behind them.
The judges will be looking for individuals and businesses that are able to inspire organisations throughout New Zealand.
Related stories
Top stories