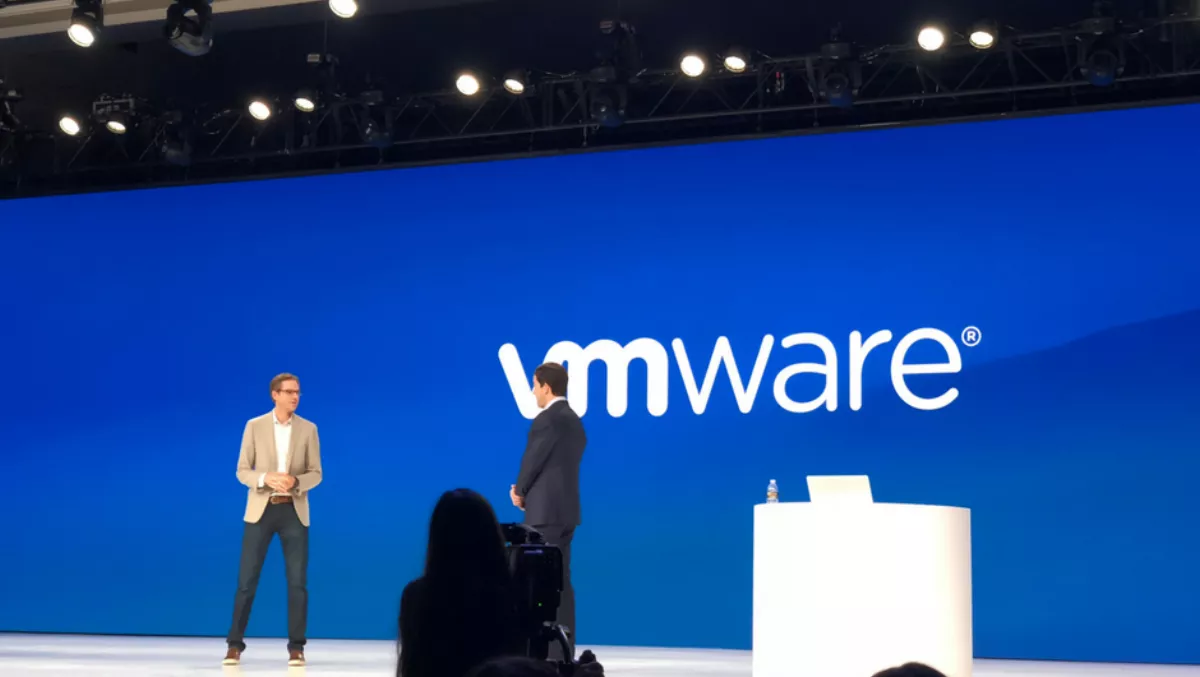 Okta and VMware partner to deliver identity capabilities for the cloud workspace
Thu, 24th May 2018
FYI, this story is more than a year old
Identity solutions provider Okta and enterprise software provider VMware today announced a partnership and integration between VMware Workspace ONE and the Okta Identity Cloud, intending to enable customers to easily and more securely move to the cloud, leverage existing technology investments and simplify IT management.
Organisations today need to empower their employees to work from anywhere, on any device.
As the proliferation of apps and devices continues, access to data must be granted only after validating the user, device, application and network information.
In this Zero Trust framework, organisations are rethinking how to protect data while also delivering a great employee experience.
VMware Workspace ONE, an intelligence-driven digital workspace platform, combines unified endpoint management capabilities with the most comprehensive device compliance and conditional access, and enables users to have simple and more secure access to business apps through an easy-to-use experience.
The Okta Identity Cloud enables organisations to manage their extended enterprise users and helping them build personalised and secure customer-facing applications.
Bringing together these technologies enables customers to benefit from improved choice and flexibility as they provide employees with a central, secure hub to access all the apps, services, and devices for digital workspace success.
"Businesses need to equip their employees with the best tools and ensure their data is secure while doing so," says Okta chief executive officer and co-founder Todd McKinnon.
"As a result, IT leaders not only have to connect to and manage a variety of cloud apps and on-premises solutions, they also need to balance ease of use and security.
"Together with VMware, we'll offer our mutual customers a complete digital workspace experience, to enable every organisation to adopt and secure the technologies they need to do their most impactful work," McKinnon says.
"A digital workspace platform can provide the freedom and efficiency for employees to choose how and where they want to work. However, delivering a great end-user experience and security across a variety of device platforms while leveraging existing investments remains a challenge.
VMware end-user computing senior vice president and general manager Noah Wasmer says, "We're excited to partner with Okta to deliver advanced identity capabilities for the digital workspace, and empower customers with maximum choice and the flexibility needed to get the job done.
"At VMware, we believe in delivering leading solutions for our customers in this increasingly complex and largely heterogeneous environment, and this partnership gives mutual customers of VMware and Okta the best of both worlds.
Advanced identity and security for the digital workspace
By combining deep identity management from Okta with VMware's leadership in digital workspace, the two companies will cover the full lifecycle for a user, regardless of device, app or data.
The partnership enables product integration and support for customers including:
Deep contextual access management capabilities to enable intelligent access decisions: Okta's user-centric access control layer combined with VMware's device-centric access control layer and intelligence enables customers to easily manage mobile devices, cloud applications, on-premises solutions and data or resources for anyone who interacts with the customer's technology.
Customers can define rules in Okta's policy framework to process signals — including credentials, device, location, network and the protocol of the app or browser — and intelligently make access decisions.
Enhanced user experience and application access: Leveraging Okta's SAML applications inside of Workspace ONE will offer customers choice and increased flexibility, with a seamless passwordless user experience, delivering a consistent and more secure user experience.
Increased choice and flexibility through Workspace ONE and the Okta Identity Cloud
In the future, leveraging Okta's over 5,500 app and IT infrastructure integrations, as well as Okta's self-service capabilities, will give Workspace ONE customers choice and increased flexibility, empowering employees with a seamless user experience with the technologies they have invested in.
VMware and Okta experts are trained and equipped with co-branded interoperability documentation to support customers as they deploy these solutions together, working hand-in-hand to deliver consistent and more secure user experiences for customers both now and in the future.
"JetBlue's mission is to bring humanity back to air travel. At JetBlue, we aim to deliver a personal, helpful and simple travel experience, and that's not possible without working closely with our technology partners to increase crewmember efficiency, empower our crewmembers and engage with our customers in secure, highly personalised ways.
JetBlue executive vice president and chief digital and technology officer Eash Sundaram says, "VMware has been an incredible strategic partner over the years, enabling us to not only increase productivity, but security as well — especially as we adopt more cloud applications, and as our technology infrastructure has become more complex.
"We're confident the partnership with Okta will only bolster our solution and the secure experience for our crewmembers.
"At Adobe, we are changing the world through digital experiences — this pertains to our customers as well as our employees," says Adobe enterprise security director Den Jones.
"We look forward to utilising the integration between VMware and Okta to help offer our employees a seamless experience, giving them access to corporate resources through a unified enterprise identity and mobility suite — a key component of our overarching zero-trust enterprise network strategy.