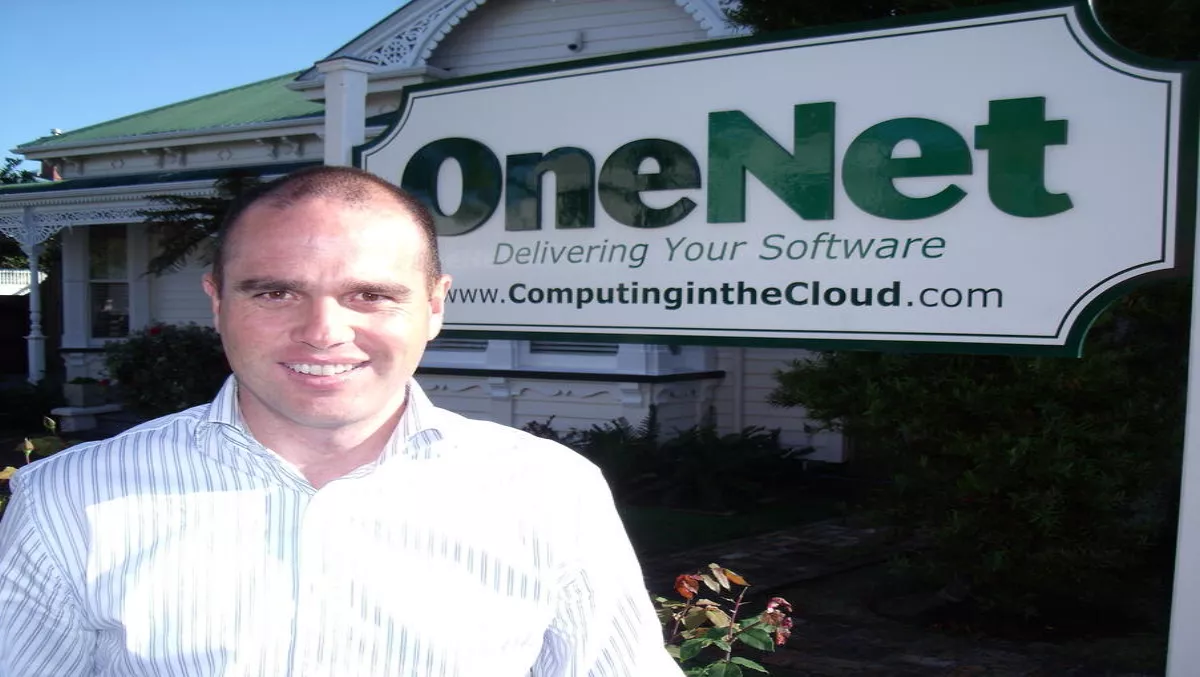 OneNet invites resellers to Cloud workshop
FYI, this story is more than a year old
OneNet was established almost 14 years ago to provide on-demand computing, now known as cloud computing, to customers who wished to let go of managing their, often complex, internal IT environment and move their applications and data to a more secure, reliable, and scalable environment.
Another benefit in migrating to the cloud was allowing organisations to pay a monthly per user or per usage fee, and therefore control and budget for their IT costs.
OneNet are hosting a breakfast briefing for new business partners on Tuesday 15th October from 8:30am to 10:00am at Microsoft New Zealand, in Auckland.
Welcoming new business partners to attend and meet some of the OneNet team, hear from existing business partners as well as giving you the opportunity to ask any questions you may have.
"In the past few years we have rapidly grown our channel of business partners, or IT resellers, who are trusted by their customer to advise them on the IT direction of their business," says Steve Victor, OneNet Business Partner Manager.
"Most business partners have initially sold either OneNet's Hosted Exchange email service or our secure online server backup product to their customers, as an initial 'step' into the cloud, and are earning generous monthly profit margins from doing so.
"As OneNet business partners and their customers become more confident and cloud services become more widespread, other OneNet cloud services are often deployed such as virtual servers, virtual desktops, and email archiving.
"Not only have our business partners created a monthly profit stream for themselves, they have also made their customers more secure to them, with the natural stickiness that cloud provides."
For a traditional IT integrator and reseller, there are the following options to consider:
•Build your own complete cloud
•Use someone else's cloud infrastructure
•Rebrand someone else's cloud services as your own
•Resell OneNet's trusted branded cloud services
Partnering with OneNet ensures profitability from day one, provides you with a proven, reliable, referenceable cloud partner who both you and your clients can trust.
Remember, if you're not talking to your clients about cloud, it is only a matter of time before someone else will, or until they ask you to provide a cloud solution.
Why you should partner with OneNet to deliver your cloud services:
•Align your brand and business with a market leader in cloud computing
•Earn recurring monthly profit with each service you sell
•Address data sovereignty concerns by providing a New Zealand based cloud option - OneNet's infrastructure is located in world class data centers in New Zealand
•Add cloud services to your business without investing in expensive infrastructure and technical resource
• Provide enterprise class computing to your clients, delivered one user at a time
• Provide a solution for delivering legacy applications with OneNet's desktop as a service platform
•Dedicated account management to ensure you receive the service levels you deserve
•Maintain your existing relationships with your customers
•Partner with an organisation with a demonstrable history of technical excellence
•Flexible and simple invoicing options giving you the ability to charge your clients via OneNet or retain the billing relationship yourselves
•Reseller profit maximisation software which allows you to measure your clients true profitability from month to month
•Guaranteed performance and peace of mind - 99.9% with financially backed Service Level Agreements (SLA's).
"After working with New Zealand based systems integrators and distributors for a number of years I can truly say that the partner platform OneNet has established is exactly how we would like to be treated by our distribution partners," Victor says.
"We have a comprehensive suite of services, world class support and service levels, and make it as simple as possible for our partners to generate the maximum amount of profit from our services.
"We encourage you to speak with our business partners during your due diligence process.
"OneNet has a crystal clear market position as a New Zealand cloud computing market leader, offering its highly regarded and branded cloud services through a network of authorised OneNet Business Partners, enabling you and your clients to prosper as the IT industry continues its radical transformation."