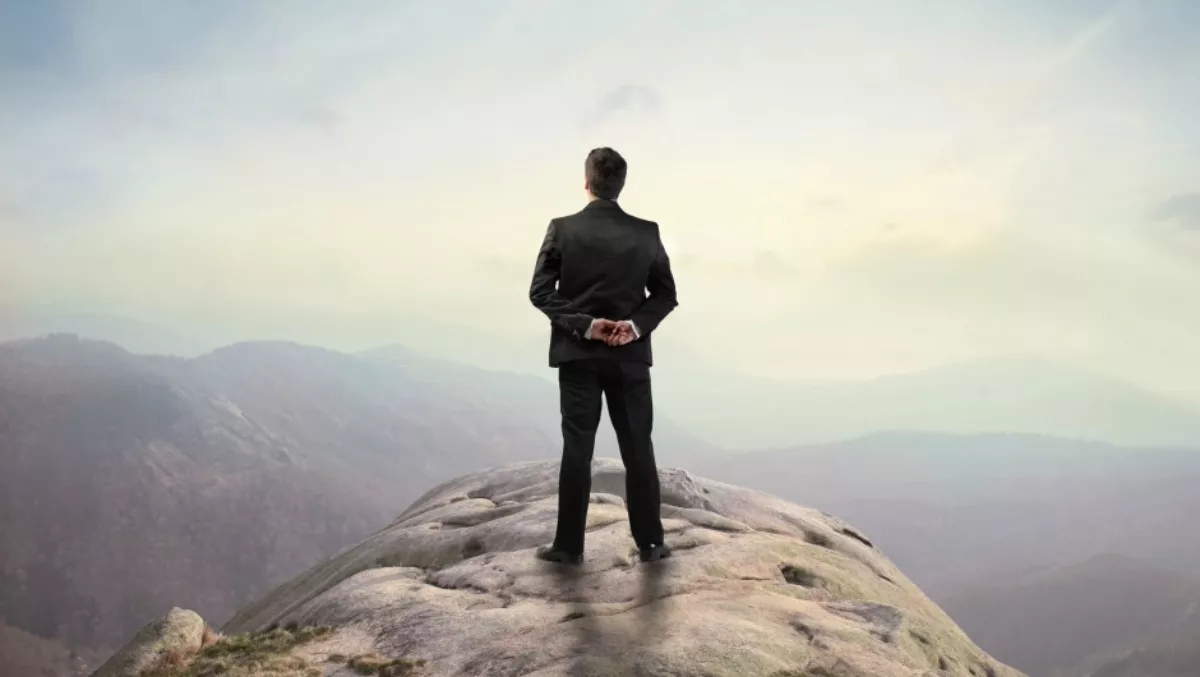 OpenText a Magic Quadrant leader in evolving CMM market
FYI, this story is more than a year old
OpenText, the Enterprise Information Management (EIM) vendor, has been positioned as a leader in Gartner's Magic Quadrant for Customer Communications Management (CCM) Software report.
The CCM market is growing in significance, with a number of vendors investing more resources into this space.
According to the report, Gartner estimates that CCM was an $800 million market for fiscal year 2014, and it is expected to show a compound annual growth rate of 9.8% from 2015 to 2020.
Gartner notes that, "The CCM market has evolved from the convergence of document generation/composition and output management technologies.
"Current CCM solutions include the core elements of a design tool, a composition engine, a workflow/rule engine and multichannel output management.
"Today, CCM software focuses on the creation and delivery of outbound communications to customers," the analysts say.
Gartner's report notes, "Cost optimisation remains one of [the] strongest drivers for CCM - more than 70% of the customers Gartner surveyed reported that their top goal for implementing CCM was reducing the costs associated with printing and postage. This means a shift away from print to electronic communications."
Furthermore, "Organisations are also looking to improve their communications with customers and to ensure these are relevant. Increasingly, CCM vendors are adding rich media - including video capabilities - analytics, and context awareness to their platforms," the analysts say.
OpenText puts this achievement down to 'significant development and acquisition investments to expand the CCM portfolio and provide rich solutions'.
Adam Howatson, OpenText chief marketing officer, says, "In our increasingly digital world, companies need solutions that create an omni-channel experience with a unified message across every platform to enable their survival through the digital transformation.
"OpenText solutions are designed to address the complexities and speed that organisations need and continues to innovate and align with the industry on its evolving needs in the digital world."
OpenText Customer Communications Management solutions, OpenText StreamServe and OpenText PowerDocs, enables business managers to create content, such as marketing messages, campaigns, and cross/upsell offers, and to control how and when this content is automatically included in customer correspondence, the vendor says.
With OpenText StreamServe, organisations add extensive in-house capabilities for defining, producing and interacting with enterprise documents.
Automating the flow of paperwork through electronic checkpoints, the vendor says OpenText StreamServe reduces cost, accelerates timelines, and substantially improves the impact of communications.
With OpenText Customer Communications Management, both business-to-business (B2B) and business-to-consumer (B2C) organisations can create, produce, and distribute enterprise documents on-demand and engage with customers, the vendor says.
The solution is designed to scale across any document-driven business process and integrates with ERP and supply-chain systems and applications.
The Magic Quadrant provides a graphical positioning of four types of technology providers, in markets where growth is high and provider differentiation is distinct.
Gartner defines leaders as vendors that "drive transformation in the CCM market - they have the highest combined scores for Ability to Execute and Completeness of Vision."
"They are doing well and are prepared for the future with a clear vision. They have strong channel partners and a presence in multiple regions; they achieve consistent financial performance; and they offer broad platform support and good customer support.
"In addition, they dominate in one or more technologies or vertical markets. Leaders are aware of the ecosystem in which their offerings need to fit," Gartner says. OpenText Customer Communication Management is part of the OpenText Customer Experience Management (CEM) Suite.
The OpenText CEM Suite is one of the key product lines that comprise the OpenText Enterprise Information Management (EIM) strategy.
Related stories
Top stories