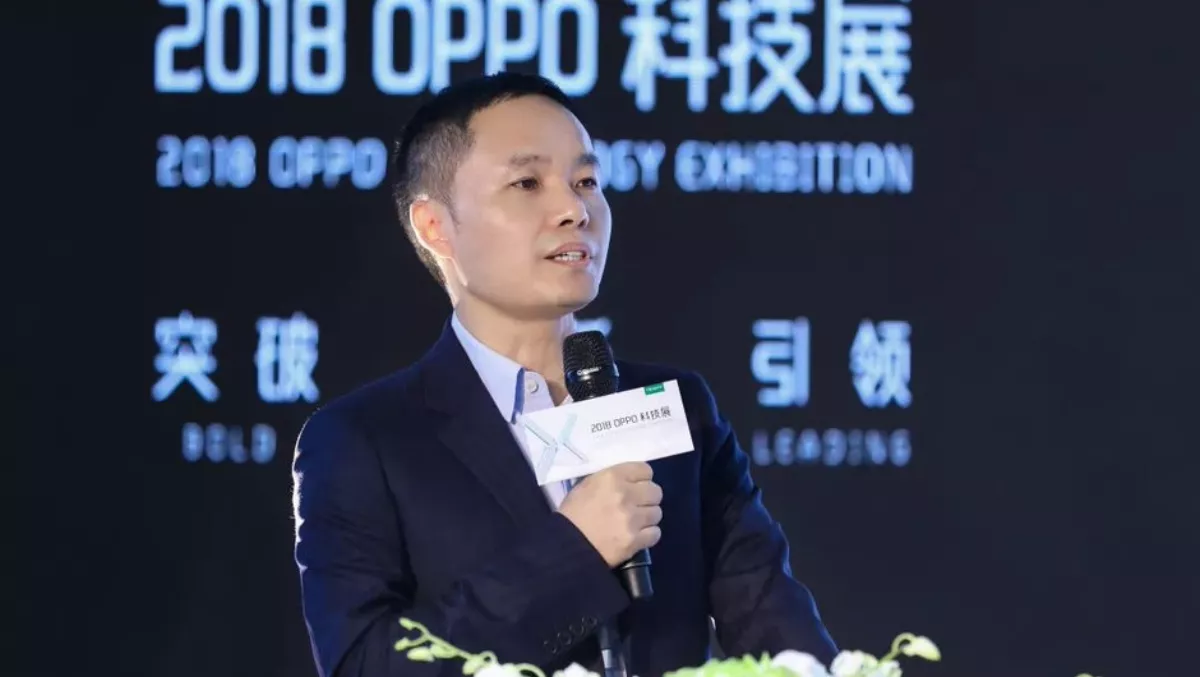 OPPO completes 'world first' 5G multiparty video call
Tue, 4th Dec 2018
FYI, this story is more than a year old
Smartphone manufacturer OPPO claims it has successfully completed the world's first multiparty video call through a 5G network.
The call, which was made through social app WeChat from an OPPO R15 Pro-based 5G smartphone, lasted more than 17 minutes with smooth connectivity and low latency over a 100 MHz bandwidth.
OPPO used Keysight's UXM test set and 5G New Radio (NR) network emulation solutions for protocol and RF performance validation in sub-6GHz frequency bands (FR1).
OPPO New Zealand managing director Kevin Cho says the call is a huge milestone as the company continues its mission to become one of the first companies to launch a commercially-available 5G smartphone.
"This is just the beginning. Through 5G, we are creating truly immersive and revolutionary smartphones that will unlock a whole new user experience. Whether it's virtual and augmented reality (AR), 3D video calls or online games the opportunities are endless and we're proud to be leading the charge," says Cho.
OPPO has been experimenting with 5G technologies over the course of 2018. In August, it completed a 5G signalling and data connection. In October, it became the 'first' company to complete a 5G internet access test on a mobile device.
OPPO says the latest milestone in delivering a multiparty video call shows that the company is committed to advancing the technology needed to develop 5G smartphones.
But the company certainly won't stop there – the company is investing RMB 10 billion (NZ$2.1 billion) in R-D relating to 5G, artificial intelligence, and smart devices.
According to OPPO founder and CEO Tony Chen, the company must embrace 5G not only for its goal to be the first manufacturer of 5G smartphones, but also to pioneer research in the area.
"OPPO will fully integrate 5G with applications and user insights, and continuously innovate to provide users with revolutionary, necessary, convenient and seamless experiences," says Chen.
OPPO says it has also realised a number of benefits relating to artificial intelligence, including photography, facial recognition, and fingerprint identification.
Chen says that the 5G era will bring about even more applications for artificial intelligence, including more personalised services and experiences.
"In the future, smartphones will become intelligent personal assistants - and this is something OPPO will definitely enable," says Chen.
"The smartphone is one of the best vessels for AI, but there is still considerable room for improvement. OPPO will actively embrace artificial intelligence while dedicating focus and resources to cutting-edge AI technologies and application.
Chen says OPPO will continue to integrate technological innovation with art and humanity to develop smart devices and smart homes with the smarthome at their core.
He adds that OPPO has an "underlying mission of continuing to meet people's expectations for a better life".