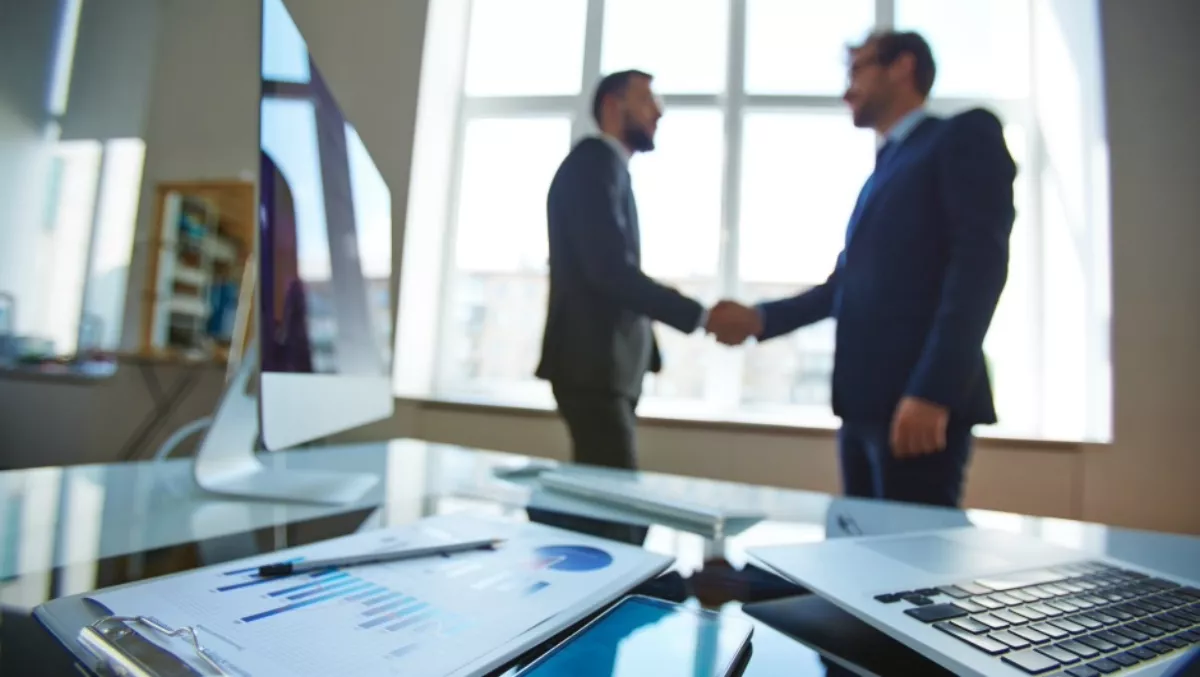 Oppo signs PB Tech deal as it ramps up NZ presence
FYI, this story is more than a year old
PB Tech has inked a deal to provide Oppo phones in New Zealand as the Chinese smartphone vendor, which hit the New Zealand market in March, extends its local footprint.
The deal follows last month's signing of a retail partnership between Oppo and Noel Leeming, which sees Oppo's camera-phones available through more than 70 stores around New Zealand.
Oppo, which is the world's fourth largest smartphone brand by market share, is also available through JB Hi-Fi and 2degrees, with the vendor saying it has been rapidly expanding its retail partner network to meet demand for the mobile phones.
Terence Tan, Oppo New Zealand sales director, says the Oppo camera phones are ideally suited to PB Tech.
"Our phone provide users with great features at a reasonable price," Tan says.
"PB Tech's customers are some of the savviest shoppers around. We're delighted to be partnering with PB Tech to get our premium camera phones into the hands of even more New Zealanders."
Mark Dalton, PB Tech general manager of sales and marketing, says the deal further bolster's PB Tech's smartphone range, which he says is the largest in New Zealand.
The phones will be available online and via PB Tech's chain of 11 stores.
"PB Tech is excited to partner with Oppo New Zealand and bring competitive products to market at great prices," Dalton says.
Oppo has been making solid inroads into the smartphone market globally, and has more than 100 'young people' globally using its camera phones.
The vendor is the number one brand in China, and is available in 28 markets now.
In May Gartner noted that Oppo was one of three Chinese vendors – alongside Huawei and Vivo – who made up nearly one-quarter of all smartphone shipments in the first quarter of 2017.
The analyst firm says Oppo is gaining ground on Huawei, which is the world's third ranked smartphone vendor.
Oppo increased its smartphone sales by 94.6% in Q1 to achieve its best performance for the quarter, with Gartner noting the vendor is rallying sales through a large network of bricks and mortar retailers, beating market incumbents such as Samsung and Huawei.
Gartner says Oppo's strategy, which is centred around the camera, fast charging and offline retail, is reaping benefits for the company, which garnered 8.1% market share in Q1 with 31 million shipments. That's up from 4.6% for the same period in 2016.
Q2 figures from IDC show Oppo continuing to hold fourth place in the global market.
Market Pulse says Oppo, along with Huawei, Vivo and Xiaomi, has successfully gained access to key supply chain partners which has allowed them to launch designs with bezel-free, full displays, augmented reality, in-house chipsets and advanced camera features that have kept them toe-to-toe with rivals.
PB Tech will be offering the Oppo phones, including the new flagship R11, the A77 and A57, for outright purchase or on 2degree's plans.
The PB Tech stores will also be showcasing live demo units.
Related stories
Top stories