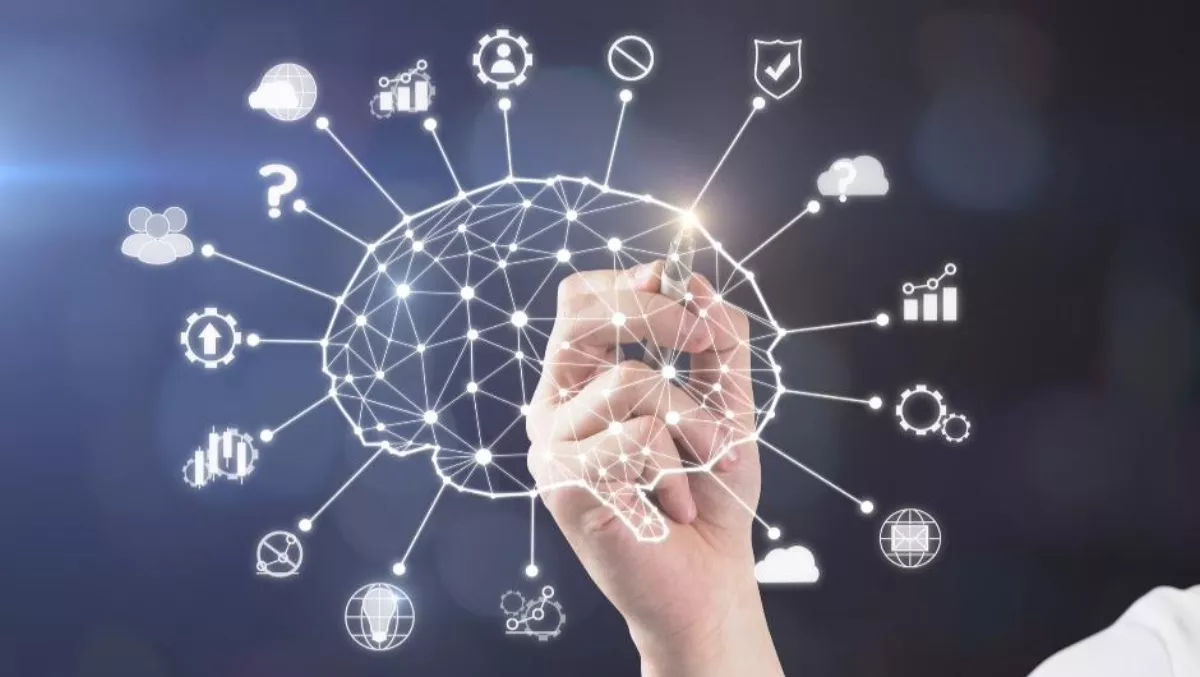 Opportunities incoming as NZ dives deep into AI
FYI, this story is more than a year old
The AI Forum of New Zealand has released an extensive 100-page report that examines the use of AI as it currently is, and makes recommendations about how we should approach its future in NZ.
The report addresses the nature of NZ's economy - split between being a relatively small player on the international tech stage, and the Government's goal to bring ICT up to the second largest contributor to GDP by 2025.
It also notes the importance of integrating next-gen tech with our traditional export markets in order to ensure we remain competitive on the world stage.
Kiwis are already seeing how AI is transforming the world around us, both in the subtle ways that algorithms shape the content they see every day and the more overt conversations around the use of AI, like the Immigration New Zealand controversy.
The report outlines the areas where investment will need to be made in order to ensure that Kiwis are going to get the most out of the tech as we move forward - and with investment, comes opportunity.
"The AI value chain... illustrates AI technologies building upon the ready availability of comprehensive, accessible data and core data science techniques to deliver the higher level social and economic outcomes covered in this report," the report says.
"This is supported by social licence, regulation, research, education, skills and investment. Investment will be required in each of these areas for New Zealand to maximise beneficial economic and social outcomes"
One of the major concerns that the report raises is the limited scope of understanding of what AI is and how it works across the organisations that are implementing it.
Even in organisations that have already taken the step into using AI, primarily large enterprises, understanding and engagement is low among board members.
"Organisations that have deployed AI tend to have more engagement from their board, however, this still sits at only 58%," the report notes.
"In organisations considering AI, only 28% are having board-level discussion. Likewise, senior executive discussions about AI in firms that have deployed AI is high (91%) versus only 46% in firms still considering AI… Knowledge, awareness and discussion at the technology specialist level needs to be translated upwards to board and executive level."
The Minister for Government Digital Services and Broadcasting, Communications and Digital Media Clare Curran says an action plan and ethical framework is urgently needed to educate and upskill people on Artificial Intelligence (AI) technologies.
"An ethical framework will give people the tools to participate in conversations about Artificial Intelligence (AI) and its implications in our society and economy," Curran says.
"There are economic opportunities but also some pressing risks and ethical challenges with AI and New Zealand is lagging behind comparable countries in its work in these areas.
"This report creates an opportunity for business, government, academia and all Kiwis to join the AI conversation. Coming together to develop the right support and frameworks to grow our AI expertise will be critical to shaping our future.
"I look forward to these conversations and their contribution to a strategic approach to AI implementation in New Zealand."
Related stories
Top stories