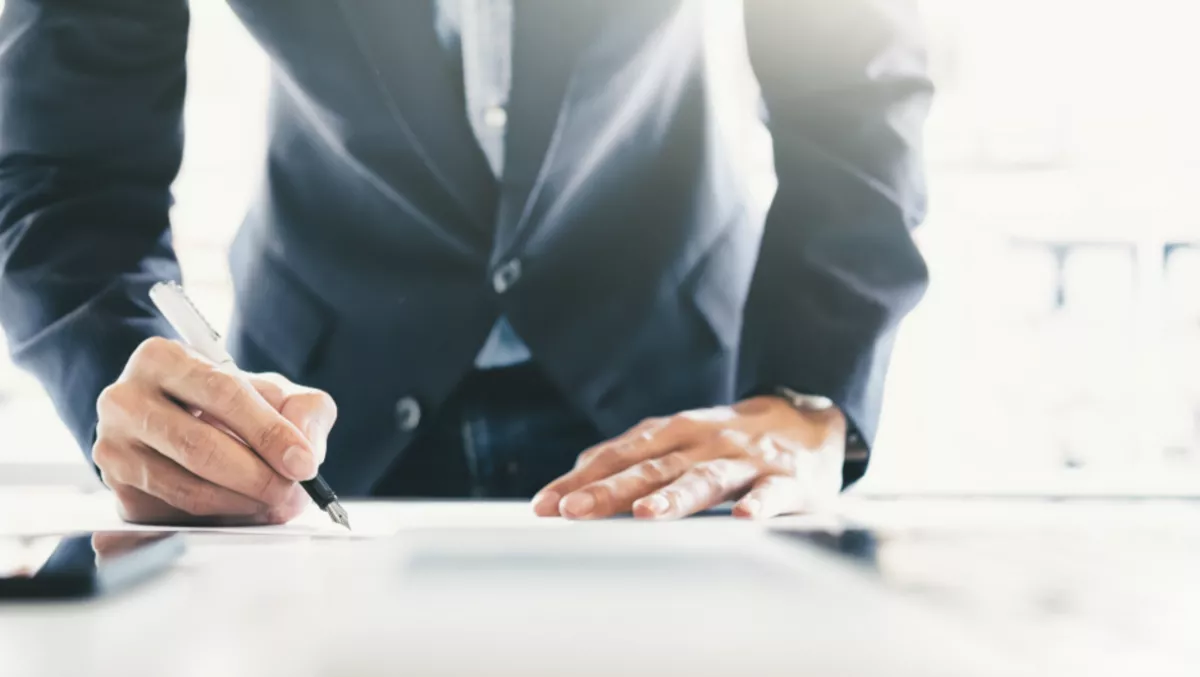 Opportunity for ANZ resellers as emt signs distie deal with OPSWAT
Wed, 16th Aug 2017
FYI, this story is more than a year old
By Ashton Young, Editor
A new opportunity for security resellers has emerged after emt Distribution announced an agreement with San Francisco-based OPSWAT.
Cyber security software specialist, emt Distribution will distribute and promote OPSWAT's Metadefender threat detection and prevention platform in Australia and New Zealand (ANZ).
According to the distributor, OPSWAT's focus on securing critical infrastructure, government and enterprise customers from malware is a significant addition to emt Distribution's cyber security range.
Chief marketing officer for emt Distribution, Scott Hagenus says breaches they've seen over the last 18 months are really winding up the pressure for organisations to review the effectiveness of their cybersecurity solutions.
"It's time to take a closer look at the attack surfaces organisations are exposed to and what solutions can secure them. With Australia's Notifiable Data Breaches scheme being enforced from February 2018, there is also a shift underway in who is paying attention," says Hagenus.
"As security becomes more people's problem the divide between information security staff and executive management is narrowing. Technology providers can help accelerate that process.
The Metadefender platform provides vulnerability detection and "sanitises" data using content disarm and reconstruct technology. The platform has over 30 anti-malware engines to protect organisations' connected and air-gapped networks, covering the most commonly targeted attack surfaces including web proxy, email, portable media and endpoint levels.
emt joins Random Computing Services as another OPSWAT representative in ANZ.
emt says this gives it an important role to play in educating organisations about data sanitisation technology.
It also offers emt's resellers new revenue opportunities, such as solutions for organisations that are exposed to cyber threats from untrusted sources.
According to emt, Metadefender offers tailored protection depending on the type of organisation and data flows to protect from both generic, untargeted email and drive-by malware downloads, and socially engineered malware distribution targeted at highly secure environments.
"Many organisations in Australia and New Zealand are not even aware of content disarm and reconstruct technology," says Hagenus.
"For instance, one organisation that relies heavily on 'customer' supplied documents via uploads, email and media had suffered repeated ransomware attacks through files submitted to their business. OPSWAT's solutions would have prevented those attacks by blocking any identified malicious files and removing any active content, without destroying the integrity of the files.
emt Distribution is taking a number of steps to enable strategic partners to offer the Metadefender platform to customers, including:
Partner education, including both sales and technical training
Sales and marketing support, including lead generation, deal registration and joint client meetings
Promotion and awareness building – including trade show participation – for Metadefender, its use cases and benefits
Investigation of market opportunities with partners and individual customer pain points
Identification of where and why attacks are successful and specific customer challenges
End user education highlighting the potential to directly impact their pain points
"Joint client meetings are especially important with this type of solution and target clientele," says Hagenus.
"This is not a commodity item and the solution potential within any given organisation is large. It is important for customers to understand the full capability of the technology to understand the impact it can have on their security posture.
OPSWAT currently has a solid base of high profile local customers and an international customer base that includes the U.S. Department of Justice, U.S. Army, Chevron, Duke Energy, ING Bank, Zurich, Hitachi, GE, Siemens and Airbus.
"We are very excited to work with emt Distribution to bring our Metadefender products to the Australian and New Zealand markets," says Benny Czarny, CEO and founder of OPSWAT.
"We see immense growth opportunities in these regions in both government and enterprise.