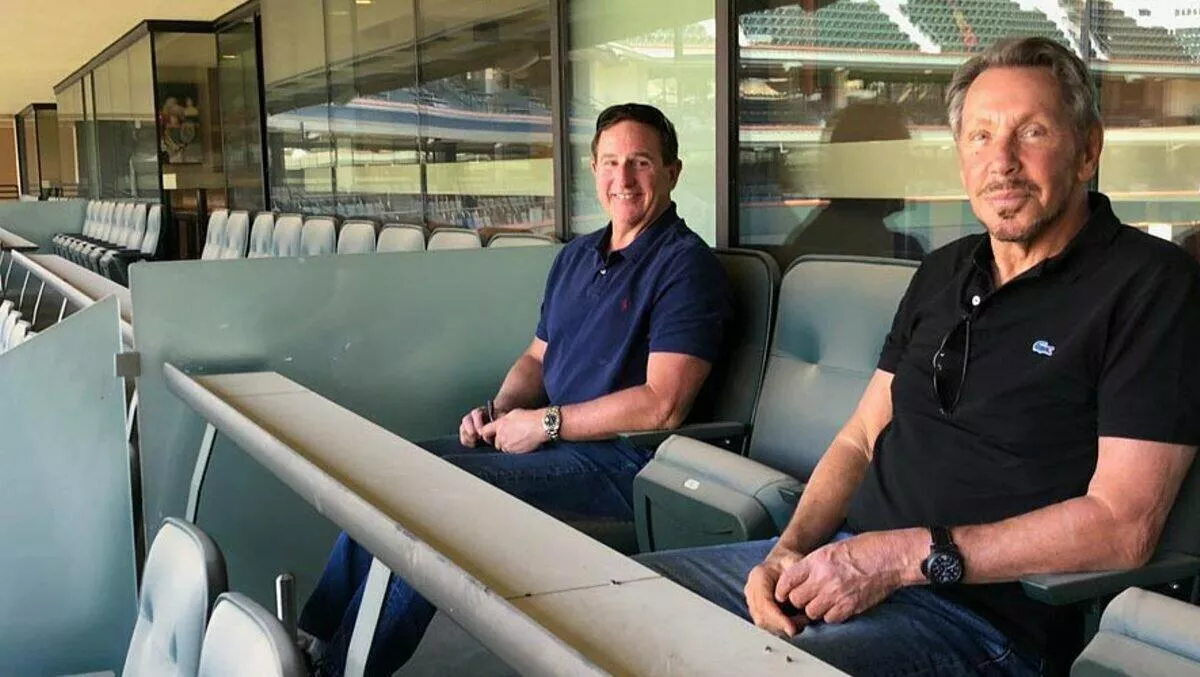 Oracle's Larry Ellison writes heartfelt obituary for co-CEO Mark Hurd
FYI, this story is more than a year old
Oracle is mourning the death of co-CEO Mark Hurd, who passed away last weekend (Friday morning US time).
Hurd, who was 62 and leading Oracle alongside Safra Catz as co-CEO, recently went on medical leave.
Hurd took over as co-CEO alongside Catz in 2014, where he was responsible for leading sales, marketing and services. Ellison took over as CTO of the company. Hurd also worked at HP before sexual harassment allegations led him to resign.
While the company has not publicly specified the cause of Hurd's death, Oracle and technology professionals around the world have expressed their heartfelt loss.
In an obituary on Mark Hurd's website, Oracle founder Larry Ellisson wrote, "It is with a profound sense of sadness and loss that I tell everyone here at Oracle that Mark Hurd passed away... "
"Mark was my close and irreplaceable friend, and trusted colleague. Oracle has lost a brilliant and beloved leader who personally touched the lives of so many of us during his decade at Oracle. All of us will miss Mark's keen mind and rare ability to analyse, simplify and solve problems quickly."
"Some of us will miss his friendship and mentorship. I will miss his kindness and sense of humour. Mark leaves his beloved wife Paula, two wonderful daughters who were the joy of his life, and his much larger extended family here at Oracle who came to love him."
"I know that many of us are inconsolable right now, but we are left with memories and a sense of gratitude… that we had the opportunity to get know Mark, the opportunity to work with him… and become his friend."
News of Hurd's death gained momentum on social platforms such as Twitter, with thousands of tweets acknowledging Hurd as a leader.
Microsoft's Judson Althoff tweeted, "Saddened by the news of Mark Hurd's passing. He was an industry icon & a brilliant leader. During my 14 years at Oracle, I learned an immense amount from him. The world is a little less bright today. My condolences to Mark's family & the Oracle community."
User @JohnDigles tweeted, "Mark Hurd revived NCR Corp., transformed H-P into the world's largest maker of PCs and the world's largest tech co. by revenue, and pushed Oracle into a new era of cloud computing growth. Rest in Peace. Condolences to his loved ones."
User ‏ @dvorechenskaya tweeted, "Just made me think how life is short to overreact and stress out. Mark Hurd, co-CEO of Oracle, dies at 62. Oracle stock had risen about 37% in his five years as CEO. Hurd was CEO at Hewlett-Packard from 2005 to 2010, seeing its share price more than double."
Related stories
Top stories