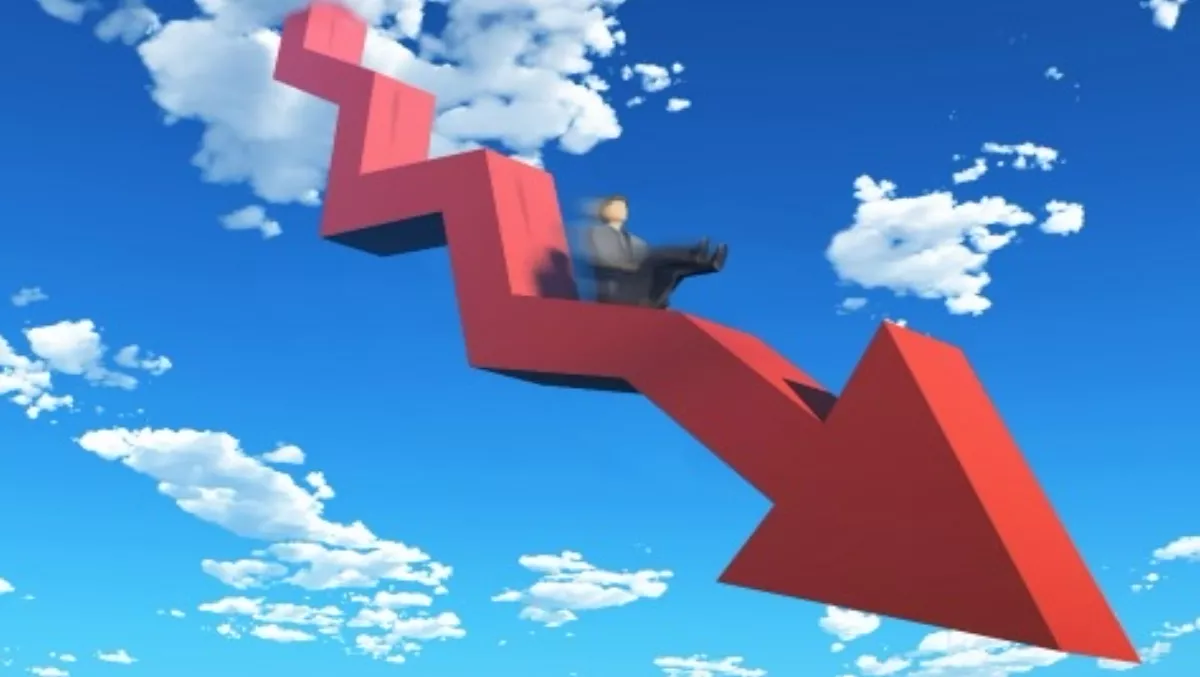 Oracle says cloud is great as earnings plummet
FYI, this story is more than a year old
Oracle's senior management talked up the company's cloud business as the vendor reported weaker than expected revenue in its latest financial results, laying the blame for the results on the strengthened US dollar.
Their efforts to talk up the company's cloud business didn't cut it with Wall Street, however, with some analysts suggesting that the stronger dollar wasn't enough to account for the weaker than expected results. Shares too, took a tumble in after-hours trading, dropping 6.5%.
Revenue for Q4 was down 5% to $10.7 billion, though Oracle says it would have been up 3%, without the strengthening of the US dollar. Net income meanwhile, plunged 24% year on year, to $2.8 billion.
Overall software and cloud revenues were down 6% to $8.4 billion. Software-as-a-service (SaaS) and platform-as-a-service revenues (PaaS) were up 29% to $416 million, while infrastructure-as-a-service revenues were $160 million, up 25%.
Hardware systems revenue was at $1.4 billion, down 4% 'but up 5% in constant currency'.
Safra Catz, Oracle co-chief executive, says the company sold 'an astonishing $426 million of new SaaS and PaaS annually recurring cloud subscription revenue in Q4.
"We expect our rapidly increasing cloud sales to quickly translate into significantly more revenue and profits for Oracle," she says.
"For example SaaS and PaaS revenues grew at 34% constant currency rate in our just completed Q4, but we expect that revenue growth rate to jump to around 60% in constant currency this new fiscal year."
Mark Hurd, Oracle co-chief executive, says "As our multi-billion dollar cloud business gets bigger, our SaaS and PaaS revenue growth rates are on their way up to 60% in constant currency. Compare this to our primary cloud competitors' whose own revenue growth forecasts are on their way down to 44% and 22%."
Larry Ellison, Oracle executive chairman and CTO, also talked up the company's cloud business, saying it expected to book between $1.5 and $2.0 billion of new SaaS and PaaS business this fiscal year.
"That means Oracle would sell more new SaaS and PaaS business than salesforce.com plans to sell in their current fiscal year – the only remaining question is how much more," Ellison says.
"Oracle's planned SaaS and PaaS revenue growth rate is around 60% in constant currency; salesforce.com has a planned growth rate of around 20%.
"When you contrast those growth rates it becomes clear that Oracle is on its way to becoming the world's largest enterprise cloud company."
Cloud still small business
Despite the bravado – and indeed genuine increases in SaaS and PaaS business for the company – the fact remains that SaaS and PaaS accounted for just 4% of revenue for Q4. Infrastructure-as-a-service, just 1%.
The vast bulk of the Oracle's business at this point is in traditional software sales, updates and support, which account for 73.1% of Oracle's $10.7 billion overall Q4 revenue.
That's an area of the business that Oracle executives didn't dwell on in their financial release. Sales of new software licenses were down 17% to $3.1 billion for the quarter while software license updates and product support saw a marginal drop from $4.9 billion to $4.7 billion.
The full year results were less grim, with new software licenses down 9% to $8.5 billion, and license updates and support up 4% to $18.8 billion.
Hardware offers no salvation either, with both hardware systems products sales down 6% to $818 million and systems support down 1% to $589 million.
Rounding out the picture was services revenue, down 4% for the quarter to $899 million.
Overall revenue for the full year was flat at $38.2 billion.
The financial results highlight the difficulties faced by traditional software companies such as the global database behemoth as they struggle to reinvent themselves in the face of rising cloud demand.
In an analyst call after the results Ellison noted that cloud services, while a good business for Oracle, take time to bring in the money, with subscription fees instead drip fed over an extended period.
Related stories
Top stories